Things to Think about When Renovating a House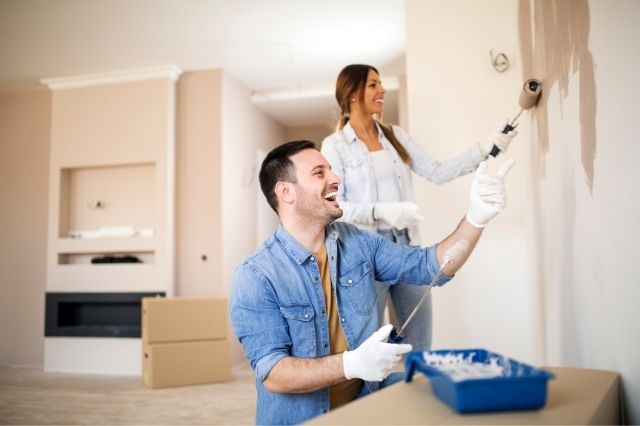 Renovating a house is a popular way of investing money or creating the perfect home for yourself. According to the Rated People Home Improvement Trends Report 2022, full renovation projects made up 25% of the UK's 2021 home improvements.
Despite this, it can be a complex undertaking and shouldn't be taken lightly. You're never starting with a blank slate and, because of this, you're likely to encounter unforeseen issues during your work. Proper preparation is what will make the biggest difference in you pulling your project off successfully.
So, what exactly do you need to watch out for? We've written this article with that question in mind. Stay tuned for our list of the most important things to think about when renovating a house.
Make a budget
If you want to renovate your house without breaking your bank account, you'll need to decide your limits ahead of time. Consider how much you can afford to spend in the context of your regular financial responsibilities before calculating how much your renovation could cost. Once you have a conservative budget, you'll be ready to research the things that you need.
There will likely be some surprise expenses during your renovation. You will likely need to spend some money just to get the house in working shape again – old properties sometimes need the water supply to be reconnected or the septic tank cleaned.
Worn-out electrics also often need updating, so bear this in mind when you're creating your budget. Rewiring alone can cost a few thousand pounds, so check if your property needs this or similar work to be done.
Get a survey
Before you even buy your property, you'll need to get a survey from a chartered building surveyor. This will highlight any major issues for you. For instance, work needed to remove damp and rot, or to fix structural movement. It's better to pay a few hundred pounds for this information than spend thousands trying to fix a house that you rushed into buying.
You can also get a measured survey that uses laser measures and scans of the property. This will ensure that your designs are accurate if you're planning extensive modelling on the property.
If you're using a mortgage, make sure to check that your chosen surveyor is on their trusted panel – or else choose one who is. This way, you won't need to get more than one survey for the same house.
Check the roof
It's common to find defects on the top of the house. And while these can seem daunting, there shouldn't be any need for them to jeopardise your renovation project if you catch them early. Roof insulation is essential for energy efficiency and needs to be installed or replaced if the current job is faulty. Similarly, keep an eye out for broken or missing tiles, loose mortar and gaps between the tiles and dampness within the loft.
Final Words
Renovating a house can be stressful but it's also deeply rewarding. What important tips would you give to someone who's starting a new project? Share your thoughts in the comments section.