Design Ideas for your Alcove Area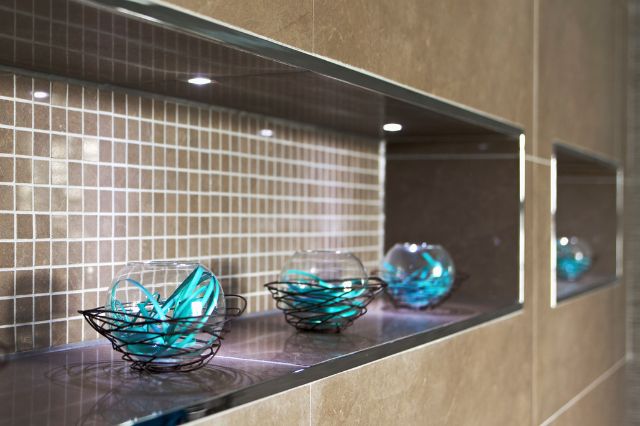 There are certain parts of the home for which it's difficult to find a purpose. The space beneath a low, sloped ceiling, or in the alcove besides a chimney breast, might go stubbornly wasted.
Fortunately, there are plenty of ways we might get the best from spaces of this kind. Let's take a look at a few of them.
Reading Nook
If you'd like a place in your home to which you can easily retire in the company of a good book, then your alcove might just be it. You can supply your reading nook with a handy cushioned seat, a beanbag, and a few choice shelves for keeping your current reading list.
Fitted Storage
Alcoves naturally make for great storage space – provided that you can come up with a bespoke solution that gets the best of the available space. If the space is shallow, then you can install a floor-to-ceiling bookshelf. If it's a little deeper, then an alcove-fitted wardrobe might be best. Think about the items you most need to store, as well as the space itself. If you've got an enormous shoe collection, then having a few display units for them might be worthwhile.
Adding Colour
If the rest of the room tends toward more muted shades, then a splash of vibrancy can help to break things up and add a little bit of visual interest. Pick a bright colour that complements everything that surrounds it. You can consult the colour wheel to find something that works well for you.
Display artwork
You can easily turn your alcove into a neat little place to hang your favourite pieces of art. If you don't have any paintings of posters you'd like to display, then you might look into photographs. They don't have to be professional quality – if they have sentimental value for you, then make them a feature for the room.
Sanctuary Space
If you need a place to seclude yourself from the outside world and all of its stress, then an alcove might provide it. You can set up screens to give yourself from privacy, and take the time to meditate, or simply zone out. Even if it's just for a few minutes each day, you might find that it's worth the effort.
Office Space
If you find yourself working from home often, but it isn't feasible to convert one of your spare bedrooms into an office, then you might instead look to make an office from an alcove. All you need is a chair, a desk at the appropriate height, and some power outlets for your computer (if you need a computer). You need a space where you can get the right vibe for work – and an alcove can often provide it.