Finest Appliances to Upgrade Your Kitchen on a Budget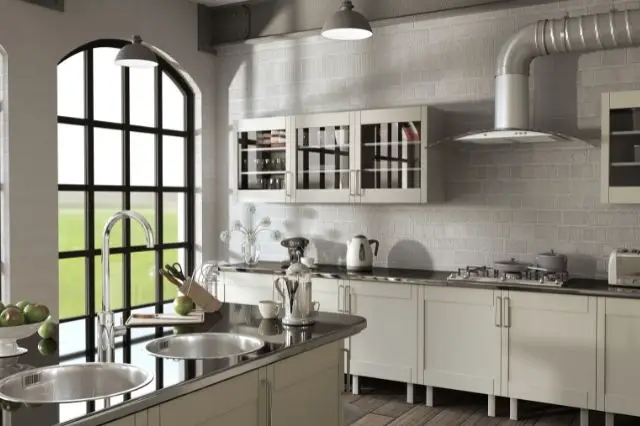 Gone are the days when the kitchen used to be the place only for cooking. Trendy gadgets like coffee machines, juice makers and air fryers have transformed our kitchens into a casual hangout for family.
Indeed, modern architects are witnessing an increasing demand for kitchen dining rooms so that no one misses out on chit-chats, gossip, coffee and snacks. But, if the kitchen becomes more like an extension of a guest room, it must also look classy and elegant like the guest room, right?
And that's what most people find a daunting task to accomplish. Yes, there are high-end luxurious kitchen gadgets that will make your kitchen look even better than your guest room. But, let's face the facts- the onslaught of covid on the financial situation has certainly changed our priorities. 
So, if you have moved to a new apartment or are looking to refurbish your kitchen and don't want to break your bank over that, stick with us till the end. We have listed four top-notch kitchen appliances that will fit in your financial plans and still do the job swiftly.
Stove
An old stove not only dampens the ambience of a renovated kitchen but also drains extra money from your pocket. Their efficiency goes down, and their maintenance cost goes up. Moreover, older ovens are neither environment-friendly nor energy saving. So, if you were thinking about changing it but couldn't make up your mind, this is the time.
If you are looking for a mid-range stove, you should check out the freestanding stoves equipped with a control panel. You can place them anywhere you want in your kitchen. Newer stoves come with myriad features like quick service time, customizable cooking modes and other features. Additionally, you can also install a kitchen chimney over the stove to remove extra heat and smoke. 
Microwave
In the earlier days, microwaves were a luxury for the few as a fancy alternative to stoves. But, nowadays, every household utilizes both efficiently. Microwaves are a great time-saver on your busiest days. Furthermore, if you are not much of a cook, let the auto-cook mode handle your hassle.
So, instead of spending your money on fancy kitchen appliances, why not bring a more efficient microwave than the older one. Newer microwaves from trustworthy brands come with outstanding features at a pocket-friendly price. Our pro tip would be to buy a stainless steel one, slick and smart at the same time.
Refrigerator
Thinking about throwing a big thanksgiving party with friends and families at your place? Thanksgiving means a lot of fun with your close ones- all the foods, pastries, cakes, and drinks. But that also means a lot of leftovers to be stored in a refrigerator.
Speedy developments in technology are rendering the older ones obsolete and unserviceable. Modern-day smart refrigerators are energy-saving and budget-friendly. Most of them come with a freezer on top. Furthermore, they offer faster- cooling, larger space, and drain less power, thereby saving you extra charges on electric bills.
Dishwasher
The importance of the dishwasher is too well-known for us to harp on it. The sheer number of times these have saved us the aggravation of washing the dishes after a large party or a get-together!
Nowadays, reputed brands are imparting cracking perks to their more pocket-friendly models. Newer models' decibel ranking is much lower than the previous ones. So, your toddlers can have a sound sleep without any whirring noise disrupting their peaceful slumber. 
While buying a dishwasher, go for the one that is energy-sufficient and budget-friendly. Most dishwashers come with additional features like repositionable baskets and a quick wash cycle employing the latest technology.
Final Words
Hopefully, our comprehensive overview of the budget-friendly kitchen appliances will help you make a better decision. Instead of making a hasty decision, ask yourself how frequently you cook and which one caters to your needs. Furthermore, in this festive season, look for discounts on the local stores or e-commerce sites. Most importantly, no matter which one of these you buy, clean and service them regularly to ensure longevity and better efficiency.