X Styling Tips to Impress Your Girl on The First Date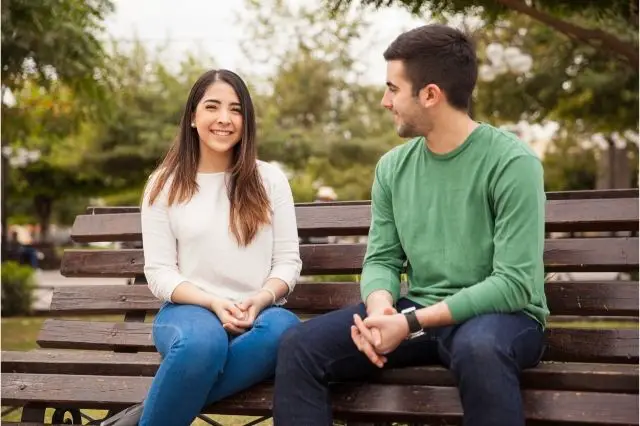 When it comes to styling tips, people generally limit themselves to clothes. But when I thought of penning down the styling tips to impress a girl on the first date, I didn't leave out grooming. Clothes styling and grooming both go together. And one cannot live without each other!
So, today we have come up with ten styling tips to impress your girl on the first date in the best way! Scroll down below if you're going to meet your girl and are in the plan to impress her. Hang in there to know it all!
10 Best Styling Tips to Impress Your Lady Love on Your First Date
By following our tips given below, you're sure to shape yourself in the best way! And we're sure you'll convince your girl for the second date. Let's check out what the best styling tips are to impress your lady love:
1. Wear Perfect Fitting Clothes
Well, when we start with styling, you must ensure you wear the perfect fitting clothes. Not only outerwear, but we imply on the underwear as well. You can try out great brands like Daily Jocks to get yourself the best lingerie.
Always keep note that when you wear the perfect fitting underwear, your outer clothes will fit properly.
2. Go for Shirts
Women love men who give them the right amount of importance. And for that, even styling up well matters a lot. So, go for shirts. They will make you look more formal and make your girl feel good too.
We would suggest you go for solid-colored shirts, as they bring about soberness and elegance. And of course, don't forget to iron your shirt well before you wear it.
3. Keep a Watch on Your Watch and Time
Of course, it is needless to say that you must be punctual on your first date. Always remember your first impression is your last one, and it shows how much you care for the person or give them importance.
So, remember to always be there on time. And for that, you have to watch your watch too! Yes! Just because we tend to look at our phones to check the time, you might miss out on wearing a watch. Watches give men a lovely appeal that women get attracted to! So, remember to wear a watch that complements the shirt you're wearing well.
4. Not the Money in the Wallet but the Look Matters
Women have an insane way of noticing things. And don't keep any doubts that women are not going to keep a watch on your wallet. You might own a lot of money, but if the wallet is shabby, that's a big turndown. But if you're not very well-off yet have taste, your lady love is sure to be attracted.
5. Use a Clean Handkerchief
When you're thinking about styling, you cannot miss out on styling yourself with a handkerchief. And remember to use washed ones every day as a part of your styling and looks. A dirty handkerchief shows that you might not be a person concerned about hygiene.
6. Give Your Shoes a Mirror Shine
POLISH YOUR SHOES! When on a date, interview, or party, dull shoes are a big turndown. Never forget to give your shoe pair a mirror-shine, and don't forget to recheck it before you leave.
7. Bid Farewell to Your Cartoon Phone Case!
Well, if you're on a date, you sure do not want your girl to think you're her younger brother; she said bye and came to meet you. So, the first step towards becoming a man is saying goodbye to things that bring out the little guy in you. And that, of course, cannot come with cartoon pictured phone cases.
8. Wear Glasses
Glasses have immense power in bringing about the X-factor and personality in a man. So, if you think glasses may look good, you can pair your outfit with a nice framed glass that suits your face type. If you're not comfortable, you can go for sunglasses as well. But remember to wear them only if you're date is in the morning or afternoon!
9. Your Smell Matters
No one, we repeat, no one likes their partner to have a foul odor. And to take care of that, you can very well go for some nice smelling deodorants or perfumes.
10. Finally, Be Yourself!
Don't try to put up something you aren't because eventually, that will show up one day! Be yourself, and we're sure your girl will love you for what you are and not what you are pretending to be.
Final Thoughts
So, follow these tips, and we're sure you'll convince your lady love for the next date! Good luck!