8 French Styling Tips Everyone Should Know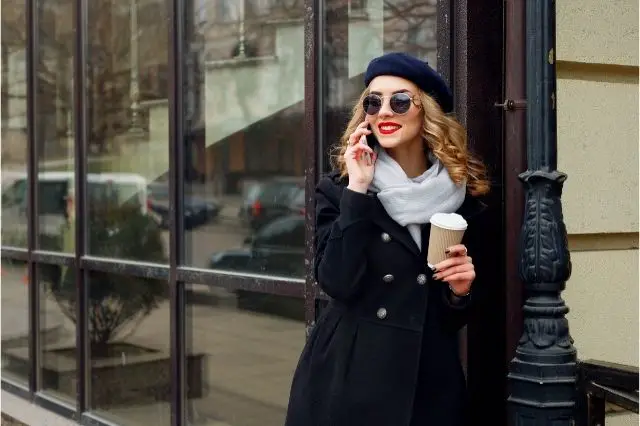 When it comes to pulling off a chic fashion statement, nobody does it better than the French! They sure know how to pair up just the right kind of clothes and accessories that will make the world stop and look at them.
To be honest, all of us are slightly jealous of how effortlessly French men and women manage to look so flawless all the time but do not worry anymore! This article right here is ready to give you all the French styling tips that you'll ever need to know!
1. Inspiration from your mom
Sounds crazy, isn't it? But yes, this is the secret behind the flawless style sense of French women. Their mothers had a great sense of fashion and clothes to die for, so the French women know that dressing up like their mamas are a sure-shot way of looking stylish.
Wearing your mother's trendy clothes not only helps recycle the outfits but also gives a stylish retro look too!
2. Bare legs
Bare legs are something French women swear by, simply because it's comfortable and also add a little edge to the outfit. So don't ever be afraid to flaunt your perfect legs. Grab the skirt or pair of shorts nearest to you, add some style and accessories to it, and off you go!
3. Heels
When we talk of heels, our minds automatically run to stilettos and eight-inch heels. But are they really comfortable or do they always look good? No! There's nothing worse than wearing heels in which you feel queasy and hobble around. So always remember to wear just the right height of heels which make you feel breezy and comfortable.
4. Blazer
Nobody knows how to rock a long coat or blazer better than the French. When you wear a turtleneck and a blazer, there's surely nobody who can match your sense of style (no wonder there's a song written about it too!).
So be sure to keep a few tailored coats and blazers in your wardrobe to look dapper during the winters.
5. Beret
This extremely cute accessory has the world swooning over it. Wear a simple top, a short skirt and a little beret on your head to look exactly like the French.
Not only does a beret keep you comfortable during winters, but it also adds the icing on the cake by making you look more gorgeous than ever!
6. Quality over quantity
This mantra is important in all spheres of life, especially when it comes to fashion. You don't always need to have a walk-in closet full of cocktail dresses or gowns. Just a few basic clothes of good quality fabric, and you're good to go!
You can always wear the same top in different ways or style your skirt in more than one method. So be sure to choose the quality of the products over quantity. If you're looking for some good items, try out French clothing by Blue Illusion, a site guaranteed to give you the best!
7. Makeup vs clothes
Any good fashion influencer will tell you how important it is to coordinate your clothing with the right kind of makeup. You don't want to wear loud, unappealing colors during winters or apply a drab eyeshadow on a bright summery day.
When you're going out during autumn, wear a yellow dress and pair it up with a bit of red lipstick, or wear a navy-blue pair of pants in winter, and match a light pink or mauve lipstick or eyeshadow to complete the look!
8. Accessories
Just like it is important to keep the makeup vs clothes aspect correct, it is equally important to choose the right kind of accessories. If you're wearing a loud evening gown, keep the jewelry minimal and elegant. Only use loud or heavily-designed accessories if your clothing is simple or plain.
Over to you…
According to statistics published by Statista, roughly 90% of French women were able to confidently claim that they could choose colors that suited them well.
So, it comes as no surprise that French women know every nook and cranny on how to look fresh and glowing throughout the day, no matter what the occasion is.
Hopefully, this guide shall be able to help you out regarding what the French women wear and do to make the world stop and stare at them. and now you can easily be one of them!