How Cryptocurrency Projects Help Ukrainian Refugees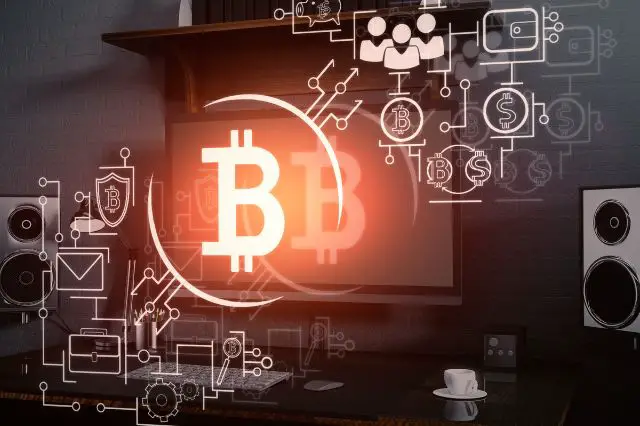 Russian forces continue to shell Ukraine's cities despite the outpouring of affection and solidarity. The ongoing devastation of towns and critical infrastructure necessitates as much assistance as possible.
Ukraine has received assistance in the form of armaments and financial donations made possible via bitcoin. People are concerned that Putin is exploiting cryptocurrencies to evade economic sanctions. Ukraine, on the other hand, also has benefits from crypto.
Many of the neighboring countries are eager to assist Ukraine, but they cannot do so with regular money. Providing this funding ensures that resources like food and medical supply in the surrounding areas do not run out. Compared to other methods of sending value to their country, cryptocurrency is safe, quick, and efficient. Anyone can participate, and the transactions are significantly more transparent.
The Role of NFTs in Ukraine's Invasion
Apart from the damage to critical infrastructure, Ukraine faced many other issues that could only be solved with money. Unfortunately, due to the invasion, their financial system was harmed.
As a result of the invasion, NFTs quickly became a popular method of supplying income to Ukrainians in need. Ukrainian developers created UkraineDAO where you can buy a non-fungible token (NFT) of Ukrainian flag to gather funds to assist the evacuation of vulnerable migrants. The funds raised were also intended to be utilized to reconstruct structures that Russian soldiers had destroyed.
The digitization of their artworks was one of the first tools used to migrate artists living in the most dangerous zones with their families. Meanwhile, other artists from around the world will be involved in a number of collaborations.
The fundamental goal is to create a global community capable of channeling resources where they are most needed over a long period. It's fantastic to have a burst of resources, but they can be used quickly.
Over 100 NFT collections are dedicated to assisting Ukrainians fighting in their own country. Meanwhile, developers are currently scanning specific artworks that were previously undigitized. The following are some of the most notable projects entirely devoted to funding the Ukrainian military.
Ukraine MKMRE
The AI Foundation's Ukraine MKMRE project is one of the most intriguing. "Medical Kits and Meals Ready-to-Eat" is the acronym for "Medical Kits and Meals Ready-to-Eat." This project brings together former state department officials, tech entrepreneurs, and ex-military personnel who were able to quickly organize in response to the recent Afghan refugee crisis.
Ukraine was one of the few countries to assist Afghan citizens when they required assistance. Those same Ukrainians and those Afghans who had recently been displaced are now receiving the same service.
The MKMRE team on the ground in Ukraine and Poland only needs to gather cash to inject medical kits and meal rations straight where they are needed most, thanks to a supply chain network and logistics containing over $20 million in supplies ready for purchase.
Tim Draper, an investor and member of the Oculus founding team, including technical co-founder Micheal Antonov, is among the famous supporters. Terry Verts, a former astronaut, joined the group as a core team member, working to develop relationships, generate funds, and connect the dots.
Sophia Mahfooz, born in Afghanistan and lived as a refugee for eight years, is another critical component of the squad. She is well aware of the consequences if Ukrainians are not reintegrated into new lifestyles and are instead detained in camps for two decades. The MKMRE team will do all possible to help the refugees acquire visas and housing.
TokenSociety sponsored their NFT collecting, part of a public fundraising drive following a $500K raise. Their ambition is to reach $1 million and beyond.
#WithUkraine
Another effort with actual people providing real hands is Altar, which has a personal link to the war in the sense that some of their close family members are trapped in the nation, and they are doing everything they can to bring them out.
A group of Ukrainian engineers and artists are working to raise funds by selling NFTs and constructing the "Meta-Museum of Ukrainian Glory." This meta-museum was developed so that Russians who opposed the war and individuals from all over the world could come together and freely express their views on the conflict.
The crew behind Altar Metaverse created a video. It depicts the current state of affairs in Ukraine and how their lives have been drastically altered. The film also demonstrates two things: the soldiers' excellent job and the impact of the monies donated to the cause.
Conclusion
As unpleasant as conflict can be, innovative technology can be of great help. Without question, cryptocurrency has been instrumental in saving many lives.
In this age of wealth and ease, individuals must be able to mobilize and distribute support globally at any time. While Ukraine should remain humanity's primary priority until the tragedy and its repercussions are resolved, many other communities also require assistance. You can help Ukraine by donating some crypto that you can earn via the How Cryptocurrency Projects Help Ukrainian Refugees cex.io allows users to change bitcoin.