How to Have a Financially Literate Family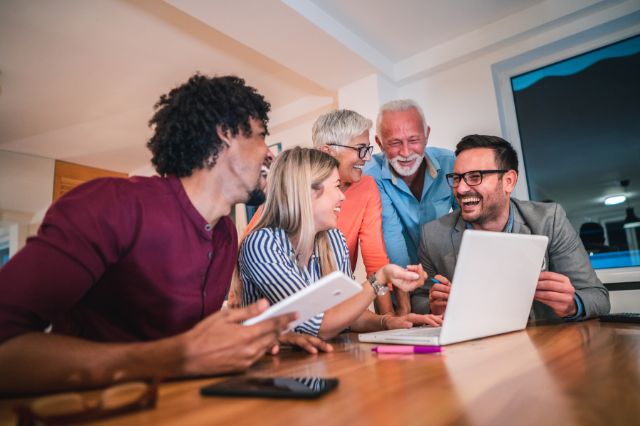 Love it or hate it, money does make the world go around at least as much as anything else, so it's surprising how little education most people have about finances. There are many reasons for this. It can be a loaded, stressful topic, which means that many are often not taught good habits from their parents. This creates a vicious cycle in which they in turn are not able to teach their kids about money. In some families, talking about money is considered rude, creating a further barrier in learning about the topic. The tips below can help you prevent this dynamic in your own family.
Teach Yourself
For many people, this will be both a first and an ongoing step. Before you can teach your family, you may need to read a couple of books, listen to podcasts, or become a regular at a few sites online to learn more.
Open Conversations
A great thing about teaching yourself is that you can allow this journey to drive your conversations with your family with each new thing you learn. This doesn't necessarily mean that you'll be a hit at dinner by opening the conversation with something like, "Hey, kids, want to learn about how to get out of debt today?" However, you can create a more collaborative environment for learning things together. You could all participate in learning about the stock market with an online brokerage account that you don't spend too much money on. It can be exciting to see an investment grow. Open conversations with your spouse or partner can clear the air about any money-related baggage that you're bringing into the relationship and help each of you understand the other's point of view better.
Make Kids Responsible
You love your kids, and that means you can be tempted to smooth over all of life's difficulties, so they never have to struggle. A better idea is to give them age-appropriate tasks to help them learn to manage money. When they are young, this could mean letting them participate in clipping coupons or comparing prices across products or stores. They could also get an allowance they can save or spend. You may want to prepare older kids to be financially responsible for themselves in various ways. This includes being proactive in figuring out how to pay for college even if you have some savings for them. They can look online to see eligibility for scholarships to pay all or part of their tuition. If this is not enough, you can also work with them to identify additional financial aid.
Set Family Goals
Creating financial goals as a family is a great way to get everyone involved and invested. You might have a certain amount of money to spend on the family vacation. You can all work together to figure out how to allocate it. It can be a useful and empowering experience for kids to have input into where you will stay and what activities you will do, learning how to compromise and settle for trade-offs based on what is most important to them.