American Merchandise Liquidation: All You Need to Know about It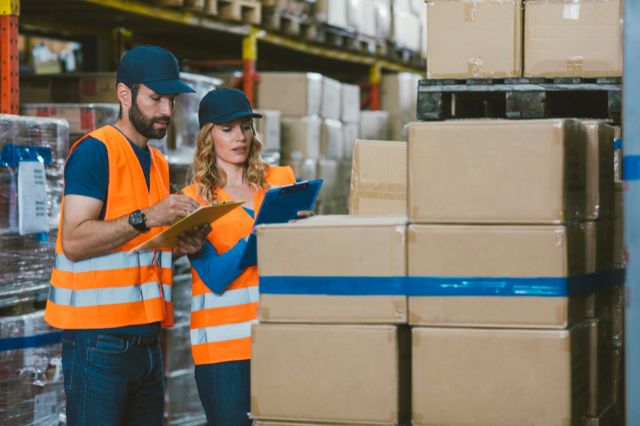 Liquidation companies have become quite popular due to the great deals they provide. One such liquidation store which provides its customers lucrative discounts for quality products is American Merchandise.
It is a liquidation store, based in the USA. They not only have offices located all over the USA but abroad as well. 
You can purchase all types of merchandise from this company to resell it at discount to retailers, at flea markets, auctions, swap meetings, eBay, and even overseas as well.
American Merchandise Liquidation sells almost all types of everyday items and even clothes. The merchandise here is available at below wholesale pricing in truckload and pallet volumes.
Now you might doubt whether you can trust this company or not. Well, for those who doubt whether to order from this company or here is a complete guide of everything you need to know.
As you keep reading you'll find detailed information about where they get their inventory from and also details about their payment policy. Not only that you will also find information about how to resell your goods as well. 
About the Company 
American Merchandise is one of the popular Wholesale Liquidation companies situated in the USA.
They have both online and offline divisions so you can buy liquidation pallets from them in whichever way you like. The products will either be available in truckloads or pallet volumes.
The company gathers its inventory from top department stores, producers, importers, and wholesalers. All the products in American Merchandise are overstock, closeout, and customer returns.
They have a wide range of merchandise which ranges from general products to home improvement products.
Among goods that the company doesn't buy are incomplete or broken objects in parts, merchandise having a limited shelf life, refrigeration-required items, obsolete technology, and used items.
This company specializes in selling merchandise in liquidation pallets and truckloads as well. These goods are sold to the general public at steep discounts both in retail and wholesale settings. 
Reselling Goods 
American Merchandise Liquidation is not only a good option for buying new and exciting products but also an option for reselling them as well. You can sell the goods at your desired price here.
This is good for people who wish to start a new business from scratch. Now you might be wondering why to resell goods in this company. 
Well, the answer is simple. Here some well-experienced professionals will go through your inventory and will help you get the best rates for them.
Once a product is sold the company will pay in cash directly to the reseller. The company's business is a strong one with "bricks and mortar."
They can resell any quantity of merchandise and will take up your products as soon as you register your inventory.
Not only that the professionals here guide their customers to make sure that their products don't enter the markets with restrictions.
Payment Policy 
American Merchandise makes paying incredibly simple. All available payment methods are present here.
There are many ways for making payments, including credit cards, debit cards, wire transfers, and the internet.
Only when making an in-person purchase rather than an online one is it possible to pay with cash. Among cards, they accept American Express, Visa, and Mastercard. 
The company also provides financing options. In case you decide to go for financing that is available for up to $50000.
Private information, such as credit card numbers and shipping addresses is only needed when you decide to place an order. 
Privacy policy
They don't share any information regarding your details with any third party. The company assures that they don't sell or give private information or any of the card numbers. 
The only time they need your personal information is when they are identifying you, processing and triggering your order identification.
Not only do they need the information to keep you informed of new PalletBid.com services, great deals, updated information, and product availability.
Try out American Merchandise Liquidation 
American Merchandise Liquidation is a trustable website. They ensure shipping your products within the promised time.
As they provide both buying and reselling options they are great for people who want to start a fresh business and who are looking for some extra profits.
You can buy liquidation pallets from this website from any part of America as they deliver in all the states.  If you are still hesitating to place an order you can always check their website for more details.