How to Save Time and Money at Grocery Store: 7 Tips!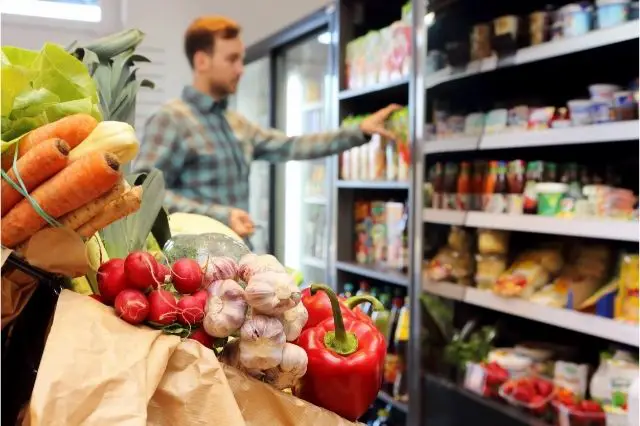 We all spend hours in our nearby grocery stores in finding the items that we have written in our weekly list. How we cop up with time management and save money while being at the grocery store is what matters at times. However, it can be extremely tiring at times when we spend a lot of time in the store and still the bucket seems empty but the amount seems huge. So, it is extremely important that you should know how to save your time and money at the same time when you are visiting a grocery store in your locality.
In this context, you can undoubtedly trust The Reject Shop's grocery range dealing in a wide variety of grocery items including tea, coffee, snacks, sweet biscuits, condiments, canned food, soft drinks, and water etc. at discounted rates. Moreover, you can buy any grocery item from here with an assurance to get all the items in good quality and with extremely competitive rates.
In this article, we are going to help you with some useful tips so that you can easily save your time and do some time management as well at the grocery store. Let us have a look:
1. Save Money by Avoiding Going to Visit the Grocery Store
The first and foremost tip to save your money is to avoid shopping at the store when you are feeling too hungry, because you are most likely to spend more on less nutritious and unhealthy items when you are in an advanced state of hungriness.
2. Prepare Your Shopping List Beforehand
Try to make a shopping list for the entire week beforehand and stick to it. Stop over buying the things that are not there on the list otherwise you will most likely end up wasting your money.
3. Organize the List into Sections
The best way to save your time at the grocery store can be organizing your list into various sections. This will help you take items in a queue and will ultimately help in saving your precious time.
4. Make Bulk Purchases
You can also save money by purchasing items in bulk. There are a lot of grocery stores that offer discounts when purchased in bulk quantities. So, purchasing in bulk is also a good way to save money at the grocery stores.
5. Sign up for Loyalty Cards, Be a Member
Signing up for your nearby or frequently visited grocery store's loyalty card is also a great way to save huge money every time you visit. So, do it now if you haven't yet signed up for the card. At times, it is also possible that sale prices are only valid with loyalty cards and not having the card can actually make you miss out a lot more on your savings.
6. Be in Touch with the Managers and Stay Informed
If you have a known grocery store where you visit often; think about planning your shopping accordingly. You can keep yourself in touch with the department managers and be informed about when they produce bakery items and when meat delivery arrives.
7. Compare Prices between Stores
Comparing prices of the items of two or more grocery stores can also be a good and smart way to save money. There is a huge possibility that out of them, there will certainly be a store that will be selling items at a cheaper rate. So, comparison between them can actually be helpful for you in saving your hard earned money while buying groceries at the grocery store.
To Conclude
So, these are some of the best and useful tips that can help you save your time and money at the grocery stores to a considerable extent. These tips have been carefully listed out here by keeping certain factors in mind. While making purchases at the grocery store, you have to make sure that you have a list in your hand, buy what is actually required and according to the list and carry items queue- wise which can make shopping easy for you along with saving money and time management.