The Magic of Elvis – What Made "The King" Musical Royalty?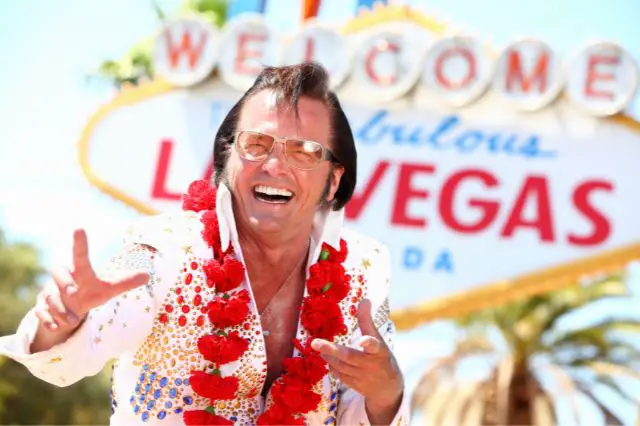 Pay a visit to Pigeon Forge, and you'll see tons of attractions. Perhaps you want to get up close and personal with the Smokie Mountains, thanks to an alpine coaster, or visit the Rowdy Bear Amusement Park to get your blood pumping.
Those are all great choices.
But you're in the heart of Tennessee, and if you're a music fan, Pigeon Forge is the place to be to see the world-famous Elvis Presley get a new lease of life thanks to amazing tribute acts. Both the "Elvis & Superstars" and the "Elvis The King" shows are ideal for fans of Tennessee's most famous resident. But why do so many love The King in the first place?
Hit after Hit After Hit
"Jailhouse Rock." "Hound Dog." "A Little Less Conversation." That trio alone would cement an artist as one of the best of all time. But for Elvis, those three timeless classics are just a gateway to even more songs that electrified a nation, made people feel emotions they'd never felt before, and led Elvis to become the musical icon of his era.
If you want the full story, just check out the Billboard charts. Elvis released 109 songs across several albums, seven of which made it to number one, and 25 became top-10 hits on the Billboard Hot 100. Interestingly, it seems the songs Elvis sang about life and love were the nation's favorites. Mellow classics like "Suspicious Minds" and "Stuck on You" tended to hit the top spot just as often as his more raucous numbers.
But even so, Elvis has a discography that makes him a legend. Whether you love country, blues, or good old-fashioned rock n' roll, Elvis has something for you.
The Glitz and Glamor Combine with a Down-Home Style
Elvis could be a walking contradiction as a human being.
In the earliest days of his career, he was the down-home boy who made good – the humble, God-fearing singer who happened to have a way with the guitar and a stunning voice to match. But even then, he wasn't without his controversies – several TV shows would only show him above the hips – as he represented a bridge between what was and the musical age to come.
Perhaps it's this combination of old-style values and youthful verve that made him so popular, with Time Magazine even going so far as to call him the "Heart of America" in one of its opinion pieces.
But those who were around at the time saw Elvis evolve as an entertainer. They saw the iconic white jumpsuits, the fancy cars, and the superstar that Elvis became. Glitz and glamor enveloped his life in his later years. But for all of his faults and foibles, Elvis managed to stay connected to American hearts because he delivered one thing with intense authenticity – his music.
People are always fascinated by those who break the mold. And in Elvis, America had a superstar who inspired the young and reinvigorated the old.
A Timeless Look
Take one look at a young Justin Bieber, and you'll see echoes of a young Elvis Presley. The iconic hairstyle. The mischievous look in his eye. Far from being a relic of the 1950s, Elvis's look has a timeless quality to it that has often been emulated but never quite duplicated.
Granted, the white jumpsuits may not have carried over into modern fashion consciousness quite as well as the rest of Elvis's style, but Elvis was a master of going over the top while reigning himself back in just enough to still be somebody to whom his fans could connect.
The Dance Moves
From the first gasp-causing shake of his hips, Elvis showcased that he was so much more than just a good-looking guy who could carry a tune. He could shock. Elvis brought the "sex" element to rock n' roll long before "sex, drugs, and rock n' roll" was even a saying. And like with so much of what he did, Elvis inspired generations of artists to come with the moves that made his music so remarkable.
Just take a look at the rock stars that came after him.
Mick Jagger's iconic strut is a nod to Elvis. Michael Jackson's ability to blend amazing dancing into his act mirrors what Elvis did decades prior. When you look at the greats that came later, you almost always see an echo of the performer that Elvis was.
Enjoy Elvis Impersonators at Pigeon Forge
There's a reason that Elvis Presley is still beloved so many years after his untimely passing – he is a timeless icon. The look, the moves, and the music combine to create a myth of the music industry. And at Pigeon Forge, you can see that myth come alive once more with some of the greatest tribute acts around.