6 Texas RV Camping Tips for Beginners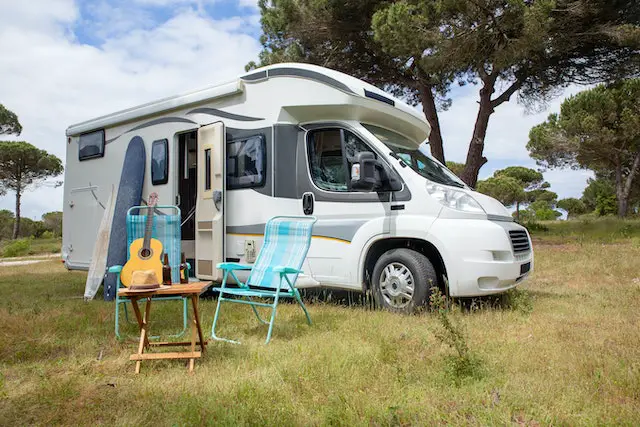 Texas boasts diverse enthralling landscapes that should be on the bucket list of every nature enthusiast, from majestic mountain ranges and whimsical cascades to sparkling caverns and magnificent dunes. RV camping is the best way to experience the great outdoors in Texas.
With RV camping, you can freely explore all the best things the state offers without giving up on comfort and convenience. The only caveat is that you must create a comprehensive trip plan to make it work. After all, if you're not familiar with RV camping or Texas, proper planning will help you make the most out of your camping experience and make unforgettable memories.
Even the most seasoned RV campers can face some unexpected troubles while RV camping, not to mention beginners. After all, you have so much to do, from making reservations to researching destinations to packing essentials.
Six RV Camping Tips for Beginners
Today we present six RV camping tips to help you efficiently prepare for your camping trip. Keep scrolling to learn more.
1. Book an RV campsite
The first step to planning an RV camping trip is booking an RV campsite. Choose a campsite with breathtaking scenery and facilities like spacious campgrounds and free Wi-Fi. Before making any reservation, check out the facilities offered by the campsite to ensure a comfortable camping experience.
RV camping in Texas just hits differently. While most states have, at most, a handful of RV campgrounds, the lone star state is home to a plethora of RV campsites. Furthermore, the state park system has features you won't find anywhere else, such as full hookups and a sewage disposal facility.
With so many options, you won't have trouble finding a campsite that checks all your boxes. All you need to do is look up RV resort Fredericksburg TX to narrow down your options. And who knows, you might even land premium amenities, beautiful views, and a dog park. 
Once you've found the right resort, you can chill in your RV, explore the different hiking trails, swim in the resort-style swimming pool, and take a stroll in the community park.
2. Always check the weather forecast
Texas is the second-largest state in the United States, and climate varies significantly in eastern and western Texas. It's located along the Gulf of Mexico coastline, which makes it an easy target for thunderstorms and hurricanes.
Furthermore, the weather conditions can change unexpectedly with a humid eastern region and a semi-arid western region, so it's always better to check the weather forecast beforehand before planning your itinerary. Texas always experiences extreme temperatures. In summer, it's sweltering hot, whereas in winter, it's bitterly cold. Always check the forecast the night before to ensure you're prepared for anything that comes your way.
3. Pack all your essentials
One of the most important tips is to try not to go overboard with packing, as it'll only consume extra space in your RV that you could have utilized for something better. Because of the limited storage space in RVs, you should only bring your bare necessities. Make a packing checklist to ensure you don't leave anything behind.
A few essentials for RV camping trips are outlined below:
Electrical supplies like a surge protector, tape, motor oil, and extension cables, among others.
Antiseptic toiletries, including cleaning chemicals, wet wipes, and a handy bidet.
Car tools like pry bars, screwdrivers, Allen wrenches, wheel chocks, a pressure checker, etc.
Cooking equipment, including dishes, pans, utensils, and a camping stove.
Emergency supplies, health care products, and personal items.
Clothing items and accessories.
Lighters and flashlights.
In any camping trip, always prioritize health and safety. In case of emergencies, bring a first-aid kit to treat accidental burns or scratches. You can also bring along a pistol for self-protection. Store it in a durable and easily accessible case for your convenience.
Remember, less is more, and if it's your first RV camping, it's easy to overpack. Try to stick to the basics as much as you can. Make a list of essentials and only pack what's on the list to avoid overpacking
4. Research your activities
Although there's never a dull moment when it comes to Texas, it's better to research things you can do to make the most of your experience. Texas is the state of outdoor adventure; after all, it presents endless opportunities for adventure with so many sights to see and things to do. It has something for everyone; whether you're looking for an adrenaline-boosting, action-packed adventure or something more relaxing, Texas has your back.
You can try various exciting activities, from hiking and mountain biking to kayaking and canoeing to touring vineyards and breweries. Just make sure you research all the places you want to visit before you set off to enjoy your desired experience.
5. Take all necessary safety measures
Nature is beautiful, but it's also just as dangerous. Don't underestimate the potential peril of nature. Always practice baseline safety measures when camping outdoors, including:
Be aware of your surroundings.
Beware of wild animals, especially at night.
Prioritize sun care and drink plenty of water.
Dispose of your leftovers properly to avoid attracting wild animals.
Always keep watch on your campfire.
Store your food safely to prevent it from going bad.
Put out the campfire once you're done using it.
6. Scope your campsite in advance
When you arrive at your campground, look around to see what's there. Your first time backing up your RV will be nerve-wracking. Staying at a campground that staff can help you out with that can set the tone for a successful trip. It's also possible to ask a passerby for assistance.
Scoping out your surrounding with help you look out for anything that could get in the way, such as the park benches, tables, the electric pole, or trees.
Getting some experience backing up your RV before you head to the campsite is a good idea. It's best to practice in an empty parking area but opting for a lot that isn't packed is also a good choice if you can't find one. It's important to practice backing up to get comfortable on wheels so you won't cause any accidents.
Bottom Line
As a beginner, your first venture into RV camping can seem daunting and overwhelming. However, by planning your trip down to the last detail, you can ensure that your trip goes as expected. 
Planning can prepare you for the unexpected and provides a fun experience. Before you hit the road, make sure you know all there is to know about the campsite and your itinerary to ensure that the trip goes as smoothly as possible. Follow these six tips to make the most of your RV camping trip.