How to Boost Writing Skills During Holidays? A Comprehensive Guide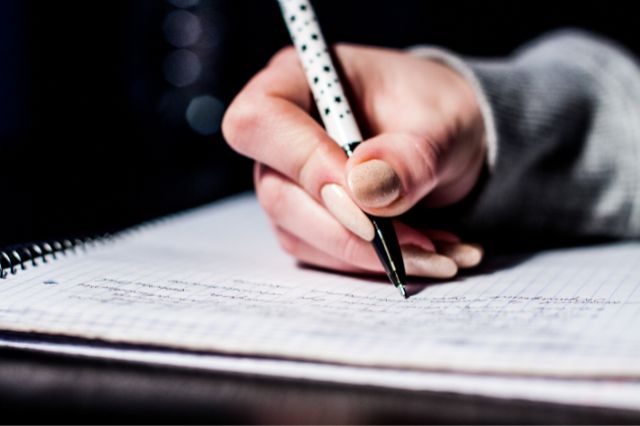 Students are overburdened with the massive quantity of schoolwork they must manage throughout the academic year. Most of them desire to become better writers but lack the time necessary to develop and advance their skills. Quality writing is among the best abilities a learner may have. In addition, everyone may enhance their writing abilities with a little determination and desire to learn. A holiday presents an excellent chance for you to perfect your writing. Accordingly, this article provides six ways to help you improve your writing during a holiday.
1. Dedicate more time to reading
Writing and reading go hand in hand. Excellent readers also become excellent writers. Reading enables you to expand your vocabulary, discover how to utilize words appropriately, and determine the difference between poor and brilliant writing. Thus, try reading a variety of essay samples, books, and poems. You may also go further by printing out a few writing sections you appreciate. Secondly, use a red pen to highlight lines, phrases, as well as entire paragraphs that you enjoyed—the same way your elementary school English instructor did. Analyze your preferences for these elements and look for any themes in the literature you like most. Observe how writers transition from one idea to another. You may learn the techniques that many authors have developed through time by reading a variety of literary genres, and this can enable you to create a distinctive, dynamic tone for your work. Further, extensive reading exposes you to diverse writing genres, formats, voices, and styles.
2. Embrace travel writing
You may get a different viewpoint on life by traveling to various locations and engaging with other cultures. With so many events and experiences to write about during a vacation, it's a great chance to hone your writing abilities. Keeping a travel journal can assist in developing your writing skills and your capacity for description while reflecting on locations, people, or events. Another advantage of journaling is that it compels you to write often. Persistent writing will improve your skills. Moreover, journaling inspires you to record your ideas and sentiments. It's a great opportunity to start writing without the pressure of an academic environment, find your voice and style, and begin associating words with your emotions. You may document any thoughts that come to mind right away in journals.
3. Edit your work strictly
You have to start judging your writing more critically. For new writers, editing is difficult to master since they tend to overvalue the effort and time they invest in composing their work. Nevertheless, a majority of writing involves revising, which is where an editor's stern eye will be helpful. Cultivate the discipline needed to weed out unnecessary words. Don't waste time trying to impress with flowery prose. Instead, write concisely by going straight to your point. If you're unsure if a paragraph is effective, it most likely isn't. Be harsh on yourself, and recognize when anything has to be discarded or revised. You may also employ online resources such as Merriam-Webster and Grammar Girl to help correct the basic errors you may be making.
4. Identify a reliable editor
Discovering and engaging with a professional with excellent editing skills is a good approach to enhancing your writing abilities. Top editors demonstrate why your writing is flawed instead of simply stating it. Some writers find it difficult to let others examine their work, particularly when they're beginners. However, you must establish excellent habits from the beginning and get used to taking constructive criticism regarding your work. You may get a revisor to help you with your work from essay writing companies by leaving a "Revise my essay" request on their website. A good writing service offers the editing services you need and helps you improve your writing.
5. Look for a writing partner
It's possible that at least one other student from your school is interested in improving their writing skills. While writing may be a solitary endeavor, the best writers know the importance of receiving constructive criticism. Therefore, request a friend to examine your work since they could discover errors you missed. You may also ask them about the best ways of improving your writing.
6. Practice with topics that interest you
The inability to choose a topic is among the challenges writers may encounter. You may write about whatever hobby or interest you have, whether it's in video games, art, sports, or anything else. You'll perceive the writing process positively if you strive to write about the subjects you love. Writings with interesting topics tend to be of more outstanding quality.
Conclusion
Although many students wish to improve their writing abilities, their academic schedules often prevent them from doing so. A holiday may provide you with the opportunity to hone your writing skills. This article has highlighted several ways you may enhance your writing while on vacation and make the most of your free time.