Why Remote Control Cars Are Excellent for Kids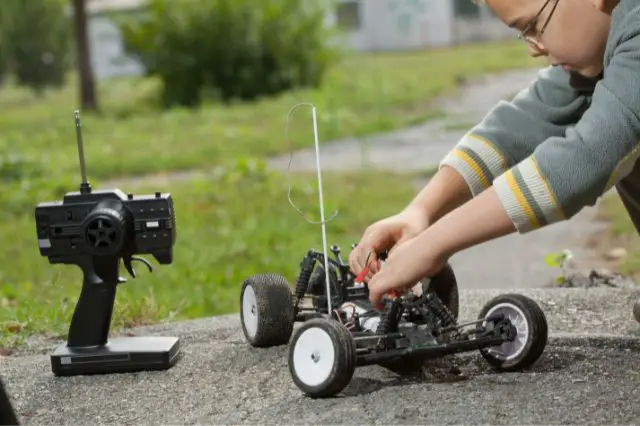 Remote control toys have been a great source of entertainment for kids and adults since the 1960s, though their popularity blossomed in the 1980s and 1990s. If you haven't played with electric RC cars, you surely have missed out on some fun. These toys keep the kids (and adults) entertained and offer many other benefits. This article will give people six reasons to get their children a new RC car ASAP.
1. Encourage family bonding
Spending time with your family can be pretty difficult due to jobs and responsibilities; however, your kids require some part of your daily routine. Bonding with them right from childhood is crucial to maintain a healthy relationship. You can take your kids outside for an RC car race or teach them how to use it.
Due to the RC car's speed and power, everyone enjoys playing with it. Various exciting options are available, so users can select a model that fits their interests and skill level.
2. Develops hand-eye coordination
These cars run in a smoother and more accessible way than those of the Nitro or Gas vehicles. Steering a remote-controlled car requires coordination between the hands and the eyes. A child can learn this vital motor skill through this activity. The habit of handling the controller will assist them in increasing their reaction speed as time goes by.
3. Enhance creativity
Expressing their creativity is a powerful skill for kids of all ages, and introducing them to activities that enhance that ability is essential to their development.
Although most electric RC cars come pre-assembled, such as the Axial Ford Bronco 4WD, BLS Brushless Buggy RTR, Axial Jeep JT Gladiator 4WD, Losi NightCrawler SE 4WD, etc., some require the user to combine all the parts to make it work. According to your children's age, you can buy one that requires assembly, thus enhancing their creative skills.
4. Take them outdoors
Indeed, playing on mobiles and computers is fun these days; however, going outdoors has many benefits for kids as well as adults. They get to socialize more, indulge in physical activities, etc. It makes kids self-aware and responsible at an early age. If your kids do not like to play outside and sit on their laptops all day, it's time to bring them a remote control car.
5. Promotes healthy competition
Many people today compete through various online games and online sources, but remote control cars offer a healthier way to do so. Competition between friends and family members may appeal to a child who loves RC vehicles. It will motivate them to race better than their opponent.
6. Learns responsibility
The maintenance and discipline required for a remote-control car are the same as for a real car. You get much more enjoyment out of your remote-control car if you take good care of it. RC cars are made from elements that children can efficiently study and learn.
Their fascination with cars leads them to gain a deeper understanding of their skills at a young age. Due to their attachment to RC vehicles, young children usually learn how to maintain them properly.
Conclusion
Various toys help children come out of the house and their comfort zone, but remote control cars are counted among the top ones. As technology is evolving continuously, new advancements are being made to these toys that make them even more enjoyable.
Besides, these vehicles are budget-friendly. Hopefully, now you know several good reasons to purchase an RC car for your kids, and if you are unsure what to give them for their birthdays, now you have an excellent suggestion.