How to Work Securely by Choosing the Best VPN for Your Needs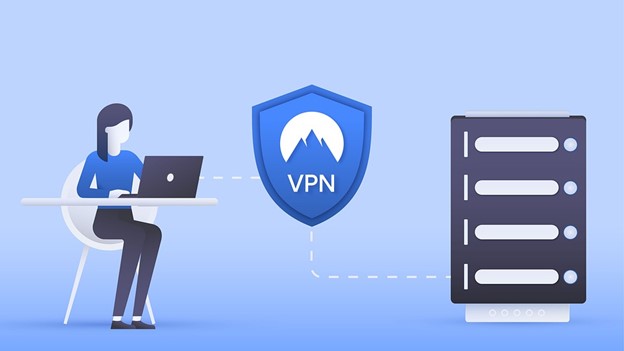 Virtual Private Network (VPN) protects your online information and activities. The digital era has brought many benefits for everyone, but at the same time, digital security and privacy are important. Our virtual activities are all tracked and shared with third parties, for example, advertisement agencies.
If you work online and deal with financial and other confidential information, it is important to protect all your activities.
If you do not secure your information or protect your device, you are also vulnerable to hackers and fraudsters. The exposure of personal or official information is disturbing and often results in financial loss.
There are many VPN service providers in the market, and it is quite difficult for users to choose the best one for their needs. There are many factors to be considered before making the right decision because you are investing your money.
In this blog, we'll help you choose the best VPN that works on Android, iOS, macOS, Windows,Linux, etc., so you may ensure the security of all your devices.
Pros and Cons of using a VPN for work
Using a VPN for work purposes has many pros:
Hides your identity
Encrypts your data traffic
Gives access to region-specific content
Protects from ISP throttling
Secures your device
Ensures the privacy of your online activities
But, it has a con:
Slows down your internet sometimes because it routes through several layers of servers
Choosing the best VPN for your work needs
Doing competitors' research before subscribing to any VPN service is essential. Here are the most important factors you must consider when choosing a VPN: 
Why do you need a VPN:
It is a question that you must answer yourself first. Do you want to use a VPN for your remote job, or do you want to make financial transactions?
Do you intend to protect all the devices at your home with one VPN, or would you like to use it for streaming purposes?
Do you want a router-based VPN or need VPN extensions? Will you use the service for working when traveling too?
Think of all these questions. It will help you choose the best VPN.
VPN compatibility with your device:
Most VPNs are compatible with Android, iOS, macOS ,Windows, and Linux, but some are not.
If you use Windows and Android for your work, choose a VPN with an app for both devices. Choose a VPN that offers multiple connections with one account so that you may protect all your devices.
Some VPNs, for example, Surfshark, allow unlimited device connections. In contrast, some VPNs allow you to connect only three devices at a time.
VPN security:
The VPN you choose for your online work must offer military-grade security. AES 256-bit encryption is the best security protocol a VPN can offer.A VPN is the best way to protect your cybersecurity.
It should have a no-log policy and give your protection against IP and DNS leaks. Plus point is if it has a kill switch.
VPN servers speed:
If a VPN provider has few servers and many users, the speed is usually slow. So choose a VPN with a large server network and lightning speed.
Speed is also important if you want to use the VPN for streaming. If a VPN offers high-speed servers, you enjoy a buffer-free streaming experience in HD quality videos. Choose a VPN with unlimited bandwidth.
User-friendly interface:
Choose a VPN with a user-friendly interface, especially if you are a non-tech person and do not want to trouble yourself configuring the software or app settings during your work.
Find the one that offers easy setup and simple procedures.
Server locations:
Consider the number of servers and their locations when choosing a VPN. It is suggested to choose the one with a large server network.
If you intend to use a VPN in China, the VPN must effectively tackle China's restrictions and censorship policies. 
Customer support:
At times, you get stuck while using a VPN. Choose a VPN with an online customer support team that may resolve your issues spontaneously.
Price and payment plan:
VPNs' prices differ depending on their features and subscription plans. Some VPNs also offer to make payments anonymously using Bitcoin or gift cards.
There are free VPNs available in the market. We do not recommend them because they are unsecured and slow. Instead, use VPN that offers a money-back guarantee, deals, and coupons. The annual or two-year plans offered by the VPNs are often quite reasonable.
Wrapping Up
VPN is an easy and smart solution to work securely from any place. It changes your IP address, hiding your own identity. It helps you bypass geo-restrictions, avoid censorships, and keep you away from hackers and malware.
Choosing the right VPN for your needs is important. At this point, you must have understood why it is important to do competitors' research and what features to look for in a VPN.