10 Best Travel Tips to Help Save Your Time and Money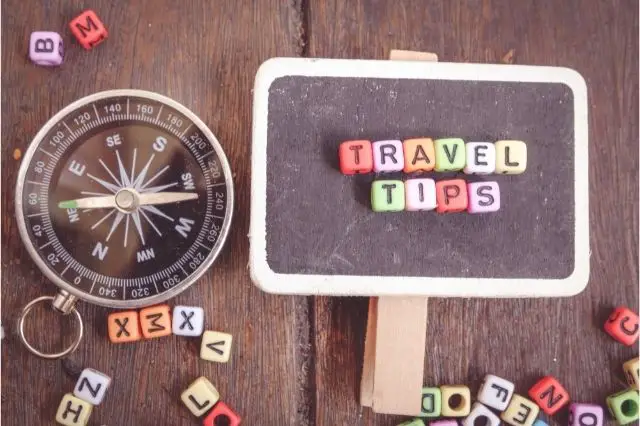 Since inception of human history, traveling is a great way of exploring various aspects of life by humans. It includes recreation, tourism, the gathering of information, religious pilgrimages, settling somewhere else and business and trade visits and much more. The discovery and exploration seem impossible without travelling.
Most people aren't born with the ability to travel well. It's a skill that can only be acquired by travelling. Everyone makes a lot of travel mistakes in the beginning. We want to help you speed up the process and avoid common mistakes, so we compiled this massive list of the greatest travel tips, which covers everything under the sun and will help you reach your full travel ninja potential. These travel tips can help you save money, sleep better, venture off the beaten path more and generally be a better traveler.
Below are the top travel tips in the world:
Wake Up Early to Avoid Crowds
To avoid massive tourist crowds, get up before sunrise to have the best sites to yourself. Due to the gentle diffused light, it's also a magical time for photography, and it's usually easier to engage with people getting ready for their day. Do you want your Instagram trip photos to look like postcards? You must get out there before the rest of the crowd arrives. In the morning, sketchy places are also less risky. Scammers and crooks sleep in, but honest hardworking people get up early.
Purchase a Small Backpack or Suitcase
You'll not need your belongings as much as you think so try to pack those stuff which are inevitable. For that matter, purchase a small backpack because by doing so, you will be left with no option for packing of unnecessary things. On the contrary, with a large backpack, you will have a lot of excess room for putting more luggage, you'll fill it with extra stuffs and during travelling, you will regret your decision.
Travelling is undoubtedly a challenging and tiresome job. It also sometimes takes a test of your nerves and patience. So, to be patient is a key to make your travelling a memorable experience. Don't become frustrated over petty things while travelling because life is too short to be furious about the things you can't change. It is possible that you missed your bus. Be patient, another one has to arrive in a while. Have you run out of money at the ATM? Great! Take a spur-of-the-moment road trip to the next town and explore. We know it's difficult at times, but just take a big breath and remember that things could be far worse.
Be in Possession of an Additional Bank Card or Credit Card
Accidents do occur. It's always a good idea to have a backup card in case you're robbed or lose your primary card. You don't want to be trapped in a strange place without your money. It will be extremely embarrassing for you to be without fund in a new strange land especially where there is nobody to help you. The additional bank card or credit card will be ready-made and instant help for you in case of any mishap.
Get Travel Insurance
Travel insurance is the most crucial thing you get that you'll ever buy. You don't want to be out hundreds of dollars in bills if something goes wrong. It will be there if you are robbed, your flight is cancelled, you become ill or injured, or you are forced to return home. It's comprehensive, and for a few dollars a day, it's one of the best vacation investments you can make. You may believe you are superman/woman, but if you face any mishap without having insurance, you may spend thousands of dollars out of your pocket.
Use a Map When Needed
Being regarded as a tourist isn't as awful as getting completely lost and ending up in the incorrect area. Don't be hesitant to ask for directions or use a map to give the impression that you're a tourist. You are one, after all! When you go, always bring a map with you. It will assist you in getting to your destination with an ease. However, aimlessly walking through a new city is a great way to get to know it, go off the usual path, and away from the tourists. The hidden gems you discover could surprise you.
Always Visit the Local Tourism Office
Their staff is well-versed with everything that's going on around town. They can guide you to free activities as well as amazing events taking place during your stay. They can even give discounts on some services. They will help you out to make your visit to the place a memorable one. Surprisingly a great number of tourists neglect this aspect when visiting a new place, but as a wise traveller, you should know to take optimum out of this facility! Make use of the tourist information centre! Save money!
Prepare Additional Copies of Your Passport and Important Documents
It's a great idea to keep a copy of your passport and other important documents in your email inbox as a backup. During travelling, you may encounter a mishap when you lost your passport and other essential documents or you just don't want to carry the originals ones with you. In either situation, it will help you in time of need and you may need to produce it to police for lodging a report.
Never Eat in a Touristy Area
As a general rule, you should stroll five blocks in either direction before finding a restaurant to eat. The closer you get near tourist attractions, the more you'll pay, and the food and service will be worse. To find some tasty and popular restaurants around you, use websites like Yelp, Google Maps, Foursquare, or Open Rice. Furthermore, never eat somewhere if the menu is written in six languages! That indicates the restaurant caters solely to visitors!
Not everyone hurts. Say hello to people you pass on the road. Make friendships with strangers. Keep in mind that they are just like you! They want to live a happy, fulfilling life with goals and dreams! You never know what might happen. You may make some friends for life. Keep a healthy amount of suspicion in mind since some people do bite. You don't want to become a victim of a travel scam or find yourself in an unpleasant scenario. Keep an open mind while remaining cautious.
Conclusion
That concludes the discussion. Our best travel tips! They will teach you how to master the art of travel so that you may travel off the beaten route, save money, and have a more meaningful travel experience. If you stick to them, you'll be the best traveler in no time!
Travelling is a unique way to explore the world and no doubt, there are some bad travelling experiences but for the most times, everything goes smoothly. You can make it happen if you actually desire to travel more. You can take a career break. You have buddies who would be delighted to look after your pets. Out there is a large, gorgeous, interesting, and fascinating world. Now is a better time to look at some of it than later.