From Track to Road – The Mercedes AMG One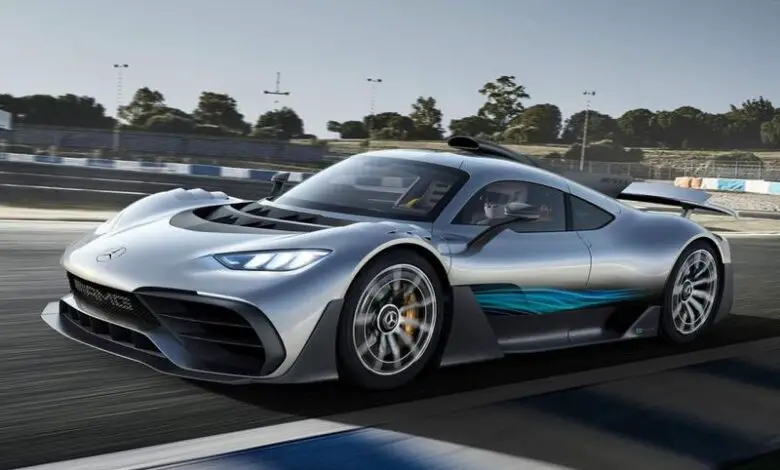 Fans of Formula 1 will be eager to get behind the wheel of the new Mercedes AMG One, which is inspired by the German manufacturer's F1 car and mimics the engineering and performance of this high-power vehicle. This is a vehicle that has been in development for a long time with significant delays (largely due to COVID-19), but production will begin later this year. There are just 275 being made with a price tag of over £2 million – Mercedes gap insurance is a smart investment for these owners!
Exterior
The Mercedes AMG One even looks like an F1 car, so it is easy to see why so many people are intrigued by this vehicle and it will certainly stand out on the road. In addition to the classic sophisticated Mercedes styling, you will find that AMG One to be very low to the ground at the front with carbon used for the lower bodywork. The AMG One also uses a shark fin for stability and a roof scope that feeds air into the engine (much like an F1 car).
Interior
The AMG One's interior also looks and feels like an F1 car with butterfly doors and a flat, square steering wheel. There is a lot of carbon fibre throughout along with Nappa leather seats and a non-slip fabric to keep you in place at all times. The interior also contains two 10-inch screens – one a central infotainment system and the other a digital driver's display. The pedals and steering column are also adjustable but the seats are fixed.
Performance
It is the performance of the Mercedes AMG One that will really catch the eye. The engine is similar to the one found in Lewis Hamilton's F1 car and was engineered by the F1 team. The engine is a 1.6 liter single-turbo V6 that generates 603bhp and capable of a top speed of 217mph with a 0-124 time of under six seconds. Unlike the F1 car, the AMG One is all-wheel drive with torque vectoring making it easier for a motorist to control all of that power. There are also 4 electric motors with two driving the front wheels, one attached to the engine crank and one fitted within the turbocharger. This allows for a blistering performance quite unlike any other road car and it is easy to see why so many are excited about this vehicle.
The Mercedes AMG One has been in development for a number of years, but production will now begin later this year and those fortunate enough to buy one of the 275 models being made will be able to enjoy the thrill of driving a car that is very close to the Mercedes F1 car.