OTC Cryptocurrency Transactions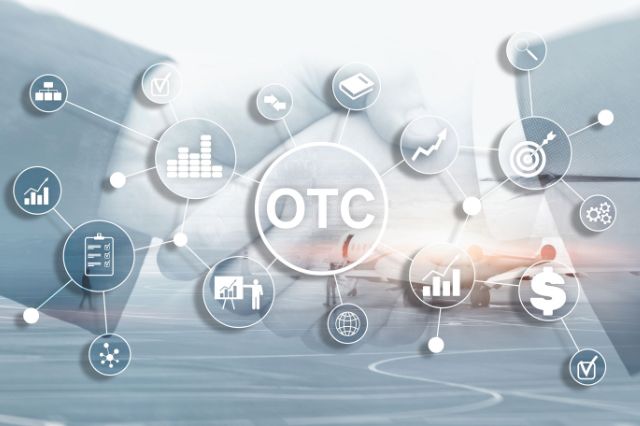 When referring to OTC (OVER-THE-COUNTER) operations, we discuss transactions that do not interact within a stable stock market. Traditional algorithmic trading robot operations (purchase-sale) are subject to market regulations. The buy-sell orders are given from a public order book in which the charges are specified with the public ones that are being carried out.
In the OTC, the rules are discussed twice. The agreement by both parties is private, carrying out the exchange in absolute confidentiality, away from the public gaze, generating an intangible operation for the market.
Benefits when performing OTC operations
When someone needs to buy or sell a large amount through OTC operations, it is prevalent for the following benefits to be obtained. First, saving money is the main advantage in OTC operations by stipulating a good value.
You can manage significant limits as the next advantage; in an OTC exchange, you are not obliged to intervene within a stock exchange limited to fixed rules. Thanks to this, the members develop the ability to trade securities more extensively without being under the management of conventional platforms.
And finally, the Privacy, which allows the market not to experience variations, leaving the entry or exit purposes secret. It is also possible that the counterparties carry out the operations through an intermediary without revealing their identities, where the intermediary is the only one who knows both parties.
OTC operations and cryptocurrencies
Bitcoin is the cryptocurrency with the best and most significant market capitalization. Still, this capitalization is tiny compared to the other fiat currencies, gold, and the rest of the common financial markets. That is why OTC operations are so important in the CRYPTOCURRENCY environment.
A small example to understand the functionality of the process, a person wants to invest in Bitcoin, so he uses an EXCHANGE PLATFORM in which his first investment will be made at the price of the digital currency, but the additional bitcoins more and more expensive can be canceled.
On the other hand, if someone wants to sell 200 million euros in bitcoins, they would automatically lower the price of each bitcoin, generating a smaller profit for each one; this is because of the order book and the depth together with the liquidity of the market.
Leading European platform bit2me OTC for trading cryptocurrencies
This platform comprises clients from all countries and handles incalculable millions of euros annually. Thousands of clients are interested in buying and selling cryptocurrencies.
Bit2Me OTC was launched in 2019 to provide simple options for exchanging large amounts of Fiat money (dollars and euros) in cryptocurrencies (bitcoin, Ethereum, and others).
Some organizations that implement this platform are banks, governments, associations of small investors, and investment funds, which can benefit from various advantages, ranging from great discounts, high-speed operations, and instruction from an expert if necessary.
Benefits of making use of bit2me OTC
This platform will make it possible to use a service of quality, security, and reliability of its category and, in the same way, provide access to the following services at the same time: it operates with more than 20 types of cryptocurrencies, it provides availability 24 hours a day, seven days of the week;
Ensuring trades are executed quickly and securely offers liquidity in crypto-crypto, fiat-crypto, and crypto-fiat. Have support and customer service via phone, email, and chat. They are leading the industry with five years in command of crypto-asset exchange.
The operations limits go up to 150 thousand euros; it provides exclusive access to liquidity pools in Europe, North America, and Asia.
Conclusion
Technology has constantly sought ways to improve and systematize processes. Today, cryptography has managed to cover the area of ​​the world economy, which, hand in hand with technological advances, provides the best tools for commercial exchange.
Such is the case of OTC operations, which are carried out through exchange platforms generating many advantages for users who want to carry out their operations in a simple, safe, and very lucrative way, which is possible through these operations.
Cryptocurrencies are a new internet trading alternative already accepted worldwide by most businesses.
These operations are usually quite risky since they are not regulated by any market other than the participants' agreement regarding the price and development of a call, so to speak, off-exchange.