Tips on Selecting the Finest Care Home for Your Elderly Relatives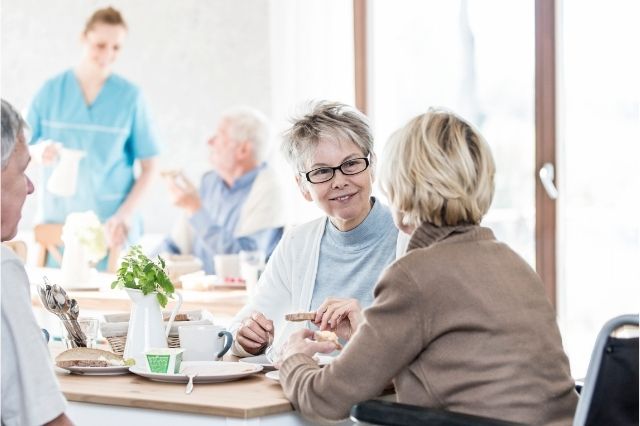 It's not simple to find the ideal nursing home, and you may be pressed for time due to a recent illness or decline in your health. The more information you have, the more likely you are to locate the perfect match.
1. Start with Referrals
Ask your family members, physician or specialist, friends, or anyone that can be trusted if they have any guidance about care homes in Gloucestershire. Knowing someone with first-hand experience in a nursing home can help you in decision-making. Remember, needs differ from one person to another.
2. Educate Yourself 
Online resources for nursing homes involve rating and commenting about a particular nursing home. It's essential to read about a place before you consider it. Advocacy groups for specific sicknesses can also provide tips on finding a suitable facility.
3. Experience 
Many nursing homes may have more expertise in different areas. Some are experienced if medical issues are for the elderly. This will depend on the need or satisfaction you need from a nursing home.
When Should You Consider a Nursing Home?
Considering a nursing home, regardless of the situation, is a problematic option. Guilt, sadness, irritation, and rage are common emotions experienced by people letting go of a familiar link. However, you and your family can make an informed decision concerning a nursing home by examining your financial and medical options, as well as any other personal issues.
Following are a few tips when considering a nursing home for you or an elderly member of the family: 
1. Medical Assessment
This has likely been done if you consider a nursing home as the next step after hospitalization. A more formal examination by a medical team can assist explain your needs and determining if different housing options are possible if you're considering moving from your home or another facility.
2. How Much Do You Need the Care?
If you or the elderly person need 24-hour supervision or any other attention is needed, then a skilled and experienced nursing facility is the best option. Nurses are often juggling the needs of work, their family responsibilities, and their general wellbeing. One person can't be attentive and responsive 24 hours a day for the sake of one person. Sometimes other family members can try to assist fill in the gap by attending to some of the home care services, and respite care can show the necessary caregiver some support. 
3. How Long Will You Need the Nursing Home?
On different occasions, a temporary situation may be covered through home care, such as an illness that requires keen supervision. However, if the degree of care is projected to be permanent, it is prudent to assess the cost and look for other solutions.
Conclusion
After you've picked a nursing home like the care homes in Gloucestershire, thoroughly read the contract. Inquire with the director or assistant director about anything you don't understand. Have a trusted friend, or family member read the contract thoroughly before you sign it. Each state is required by the Centers for Medicare and Medicaid Services to inspect every nursing facility that receives federal funding. Homes that do not pass inspection do not receive certification. Request a copy of any nursing home's most recent inspection report and certification.