Travelling with your dog? Read this first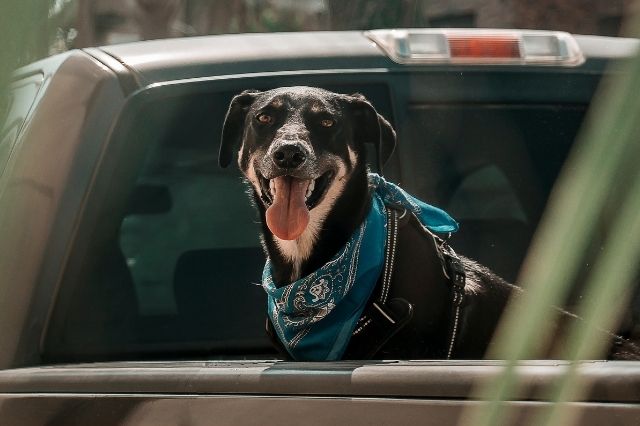 Many families cannot imagine a vacation without carrying their dogs with them. Many dogs love to travel but it can be stressful, especially if your dog is not prepared. While planning a trip, be sure that your journey should be comfortable and safe for your family and pet.
If you are travelling with the pet or planning for the same, whether it's a necessity or pleasure, you need to prepare the dog requirements across the way. Do know that car travel with the dog, especially for road trips, requires some forethought. Here you cannot just assume you will be able to buy or get everything while travelling.
Things to Know Before Travelling with Your Pet:
There are things to know before you take the road trip with your dog, including your dog's regular temperament and their physical limits or if, in any case, they are infected with any illness. If you plan to travel by flight or reach your destination via road, in both cases, you need to plan to visit the vet and find pet-friendly accommodations.
Travelling via road will allow you to take regular breaks. Also, you can reach out to your destination and look for activities for keeping your dog active. You can also look for dog-friendly restaurants around so that you do not need to leave them in your accommodation during meal hours.
We have listed some pointers that can help you travelling or moving around with your pet. Moreover it can allow you to have a heads up before you step out of your abode. Let's check it out.
Pit Stops:
Always give yourself ample time to stop for breaks. Be sure to take extra travel time while on the road for bathroom breaks to take your pet out. It is a great way to avoid car sickness for them. It is highly recommended to stop in three hours every time to take a break.
You can also search for dog parks along your route so that your pet can stretch its legs and be comfortable on the ride. You can also search on the internet to know about the pet-friendly restaurants for your dog to relax and spend time with the family.
Pack a Travel Kit for Your Pet
Always pack your pet health records, inclusive of his recent immunization proofs. Carry your pet's food, bowls, water, and medications. You should also include the various supplies you can use for cleaning up your pet, like a scoop and waste bags. Also, always pack their new and old toys to keep your pet occupied and happy while travelling.
To buy out the pet supplies for your dog, you can check online pet stores and stock your vehicles with all necessary items. Lastly, never forget the first aid kit.
Planning Your Pet-Friendly Trip: Hotels
There are many pet-friendly hotels and restaurants. So, it is great to check the properties you are visiting during your trip for the pet fees or whether the hotel allows the pets to enter their property or not. Main hotel chains like La Quinta, Marriott, Motel 6, etc. that are best for pet families and may charge a nominal fee. Do check before you make an entry the below-listed things:
Any breed restrictions
Fees for keeping and its inclusions
Weight restrictions, because some hotels only allow pets with a weight under 20 pounds
If you are leaving your pet in your hotel room, remember to leave your phone number so that staff can reach you out if they find your pet in a distressed condition.
Collar ID:
If your pet has a microchip, you can identify your pet. Ensure that they have a collar and the ID tag with phone number and home address to contact you when required. For long vacations and trips, you can also get a temporary tag with the destination phone number so that they can be returned to the address where you are staying. The collars used for the dog should be flat, and never buy a choke collar for your dog.
The above-listed points will help you in travelling with your dog all around the world. You can look forward to using them in your upcoming trips and travel safely with your dog.