5 Tips for Mastering Secondhand Shopping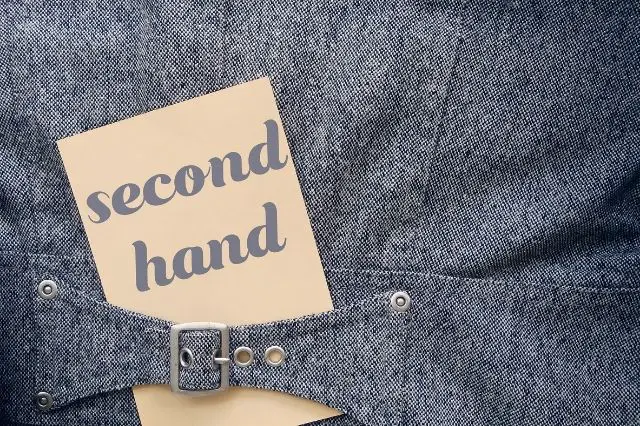 Shopping secondhand is quickly becoming one of the favorite ways of unique sourcing clothes for the fashion-forward individual. Suitable for the planet and good for the pocket, secondhand shopping is totally worth it! There is nothing like stumbling across a vintage designer dress on a clothes rack in a thrift store for a ridiculously low price. Plus, finding the most garish shirt on a vintage website that would be just perfect for your upcoming party brings you a particular joy that you can't explain.
However, to find the best vintage clothing, you first know a few things. If it were that easy to pick up bargains and look fantastic, everyone would be doing it all the time. But, unfortunately, there is a particular skill to shopping secondhand. But thankfully, we are here to help you!
Here are our top tips for mastering secondhand shopping to ensure you get the highest quality garments.
Have an Idea of What You Want
It is easy to get properly lost in vintage stores, overwhelmed by all the options and crazy outfits available. So, before you go, have an idea of what you want to get out of the shopping trip.
Are you looking for a new dress? Do you need a light jacket for the summer?
Concentrate on the items you need before you look at the rails of things you don't. Take your time looking through your options and get to know the different items available. Then, try things on if they tempt you! Oh, and remember, there are so many vintage stores out there. Don't just buy the first thing you see!
Just Because You Like It, Doesn't Mean You Need It
Because secondhand stores are pretty cheap and full of unique clothing items, newbies often fall into the trap of buying everything they set their sights on and like.
We have all been there. Telling ourselves that we can always bring it back or sell it on if we don't end up wearing it. There is a little FOMO voice in the back of our heads telling us that it is better to buy than not to buy. But, how many outfits end up sitting at the back of our wardrobes in the gloom? That is no place for vintage clothes!
So, remember – just because you like it doesn't mean you should buy it. Yeah, you may see a pretty wacky shirt and only a few dollars, and you may think that you should buy it just in case. But, this isn't a conscious way of shopping. Always ask yourself, 'will I actually wear this.
Stay Mindful of What is Already in Your Wardrobe
In the same vein, it is helpful to stay mindful of what kind of clothes you have already. For example, you may be a big fan of the graphic tee, but maybe this means your wardrobe is currently full of graphic T-shirts, and you don't need anymore!
Similarly, you don't want to buy clothes that don't fit your style. What is your vibe? Think about the clothes you already own and consider ways of styling your new items. 
Look for Damage
Secondhand clothes mean that they have been worn before. This means you have to expect a certain level of wear and tear on the garments. However, some things can be just too damaged for use.
When shopping in a thrift or vintage store, examine every item you are interested in thoroughly for damage. If there are any tears or rips, consider if you can fix them yourself.
If the garment is stained, you won't remove it. Yeah, you may think you will be able to, but you won't. The seller of the piece has tried already and failed. Is the stain something you can live with? 
Know That Not Everything Will Be Perfect
If you are new to secondhand clothing, you need to be aware that the clothes will not be perfect. Firstly, as mentioned above, there may be damages. This is normal, and you just need to work out if the damage is something you can deal with. For example, a button is missing, or weirdly long sleeves can be easily fixed by a bit of sewing.
Secondly, sizing and shaping can be… weird. So ignore the sizing on the labels and always try things on if you can. 
Find Your Perfect Vintage Outfit Today!
Secondhand shopping is one of life's greatest pleasures. There are so many things to discover and so many looks to create! We hope these five tips have helped you master the secondhand shop, so you can go out there and find the perfect outfit for you. Good luck, and most importantly: have fun!