10 Top Fashion Trends to Follow This Summer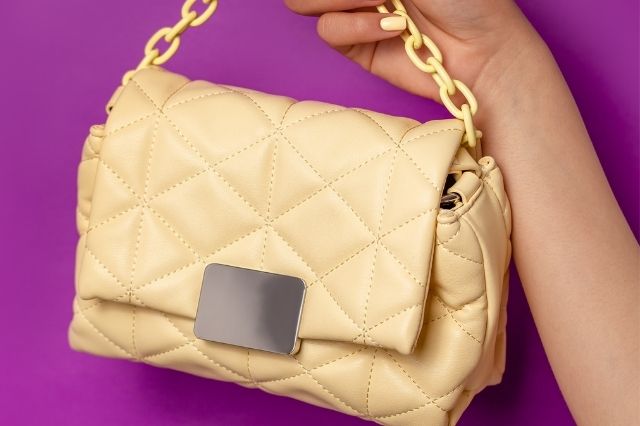 While the people in the Northern Hemisphere are going to enjoy Winter during Christmas, people of the Southern Hemisphere are looking for summer fashion trends during the festive season.
So, before you go shopping and add new shoes into your cart from renowned stores like Habbot Studios, it's time you read our blog!
Here we have handpicked some of the top fashion trends that you must follow whenever it's summer season in 2021 end and 2022. So, let's not waste more time in checking out what the top trends to follow during this summer are!
1. Boyfriend Jackets (Oversized)
Enough of borrowing your boyfriend's jacket to keep up with the fashion trends! It's time you add some oversized shoulder-padded jackets into your cart! It gives a vintage feel and makes a woman look absolutely stunning.
Some of the color picks you can choose are neutrals, charcoal, or a powerful blue. All these colors make you look great, outstands one in the summer season.
2. Floral Face Masks
Well, we all are aware that right now, something which is trending is masks! It's something that works as a shield to protect us. So, why not do it in the most fashionable way? Well, if you're thinking about what to wear to protect yourself and yet look fashionable, floral face masks – it is! Get yourself a few ones to match the solid-colored jackets, and be sure to up your fashion game in no time.
3. Head Scarfs/Bandanas
Alas! There is no doubt that old is always gold! We kind of somehow go back to the old trends to look fashionable. And of the unique items women used to wear would be head scarfs or bandanas. So, go for some unique-looking ones like solid silks, florals, or a geometrical pattern that will compliment your dress code! We're sure this look is going to make you look outstanding and will definitely be different from what others wear for summers.
4. Pastel Tone Suits
Well, another dress code you can wear for a summer Christmas brunch is a sorbet pastel tone. It's much in trend and will be different from what other people wear. In fact, the one look will make you stand out, and people are sure to look at you in awe!
5. Pop of Yellow Bags
Well, the season itself tells you the sun means yellow and how you can miss out on getting yourself one of these. With neutral-colored clothes, a pop of color through bags really looks amazing. When we say bags, you can go for anyone such as totes, slings, pouch, or even wallets. But the bright yellow is sure to make your look unique.
6. Summer Coats with Folk Prints
Since we've decided to go the vintage style this summer, how can we simply miss out on folk prints? These look great and are, of course, chic! So, go ahead and adopt some embroidered coats or simply get the ones with folk prints on them! But when you're wearing this, don't forget to keep the bases like tops, pants, shoes, and bags neutral!
7. Knee-Length High Boots (White)
Well, boots necessarily don't have to be in fashion during winters. You can easily wear light uppers and pair them with boots in the summers as well. And let us tell you, you'll be way more fashionable! So, why not get yourself some knee-length, high boots and remember the color white! That's where you think of the 60's gogo dancers!
8. Pop of Blue Accessories
Accessories necessarily don't mean bags or shoes; you can also wear rings, hand bands, or neckpieces to give your neutral summer look a pop of color. It looks amazing and indeed makes you stand out from the rest!
9. Camel Styling
People usually have the notion that winters are for neutral and light colors, but not everyone thinks that during summers, too, you can take your look to the next level with neutral colors! Camel-colored styling is a unique color combo that looks great with yellow! So, why not try it out this summer?
10. Vintage Sunglasses
Well, last on our list, but not least, summers are incomplete without sunglasses! This summer, don't forget to pair your outstanding look with some sunglasses… And, of course, go for the vintage vibe!
Final Thoughts
As we come to the end of our blog today, we hope you know exactly how to style yourself during the summers! So, dress up in a new style, and do let us know how your look turned out to be!