3 Menswear Style Hacks Everyone Should Try Now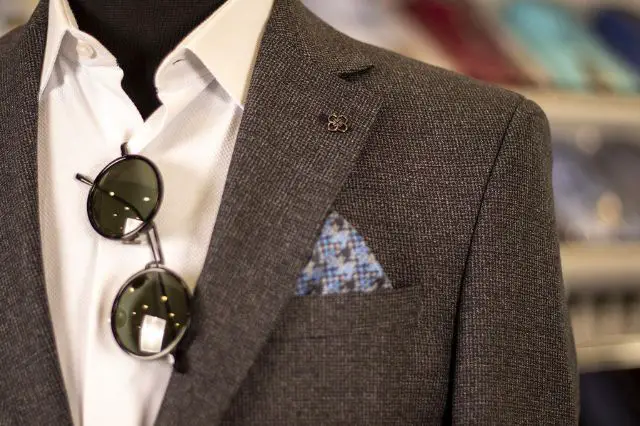 While many will tell you that there isn't a secret formula to looking put together every day, we disagree. Instead, there is a straightforward way to "hack" menswear style, and today, we are sharing the secret with you.
Step 1: Classic Update  
Many think incorporating trendy items into your closet instantly makes you look stylish, but unfortunately, that isn't the case. While we enjoy a trend or two from time to time, the key to looking sharp and put together is ensuring you have a closet that has a basic foundation. 
You need to invest in classic pieces before you go wild with trends. So, this hack is all about restraint and learning to balance bold items with funky options that show off your personality. 
Tops 
Grab the Fresh Clean Threads polo shirts pack, and you are already halfway done with mastering this hack. The timeless silhouette of polo shirts is made to transition with you throughout the seasons and can effortlessly be styled up or down. 
Once you have your polo shirts added to the cart, make sure you grab a pack of simple fitted t-shirts. While most men already have a variety in their closets, we want you to focus on fit and quality. Now is the time to replace that old t-shirt and update it to match your current style. You can even add an extra design yourself if you wish with a DTF printer.
Bottoms 
Compliment your tops by adding well-fitted bottoms to the mix. While the options here are endless, we recommend buying dark and light wash jeans without rips and over-the-top logos. 
The key here is to find understated bottoms that can easily support trendier items rather than distract them. You can pick the fabric based on your personal choice and season, whether it's corduroy or linen. 
Step 2: Add Layers 
Now that you have all the essentials out of the way, it's time to play with texture, color, and trends. Layering is an art form that brings a freshness to any look and while just throwing on a simple jacket does the trick, we suggest you go a bit out of your comfort zone. 
As the temperatures drop, add a chunky scarf with your jacket to create volume and, of course, to stay warm. And when finally, the ice thaws, layer with a button-down shirt over a classic t-shirt. 
Play with Length  
An easy styling hack that quickly makes a significant impact without much effort is to experiment with length. For example, why not switch your regular jacket with a long-line wool coat for the colder months? This will transform even the most casual of your outfits into a dramatic statement look. 
You can follow the same principle and apply it to your summer closet by pairing a slightly cropped t-shirt with a long button-down half-sleeve shirt over it. 
Step 3: Finish with Accessories 
While we see a lot of women expressing themselves with their accessories, the same can't be said for men. And it's about time that changes. 
Bags 
This is the area you can add robust trendy pieces. Current favorites are crossbody or fanny bags. They are easy to find, extremely practical, and come in a myriad of colors, sizes, and price points. And on days you can't figure out what to wear, throw on a t-shirt and a bold bag, and bam! You look effortlessly put together and trendy. 
Shoes 
Another area where bringing in color and personality ends up paying off big. You don't have to be a sneakerhead to do this – even your basic converse is making a big comeback this season and will end up making a significant impact. Of course, adding a bold print would easily make you stand out, but there is still beauty in a crisp pair of white converses. 
Final Thoughts
Follow these simple hacks to ensure you cultivate a closet that helps you stand out from the rest without spending hours on your outfits. These simple steps can be used throughout the season and will finally allow you to look trendy without any extra effort.