Considering a House Sale: Is It Beneficial?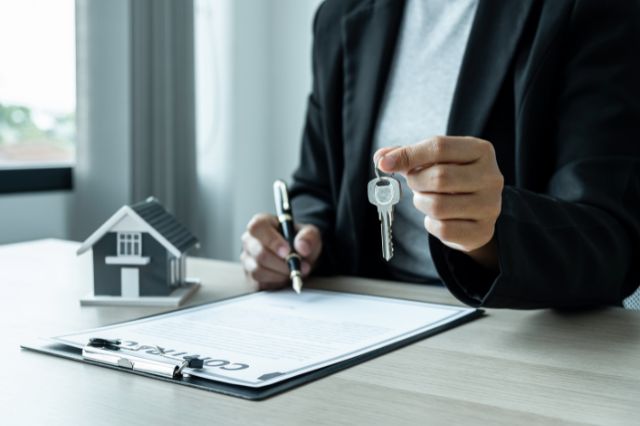 Are you contemplating the sale of your home? This prospect can be a thrilling yet daunting endeavor, as countless components intersect to shape both your financial security and the trajectory of your future. Whether you're seeking an upgrade, changing locations, or opting for a more modest lifestyle, the decision to sell your abode is crucial.
Here, we will explore the benefits, considerations, and procedures required for successful house sales. With this information, you can confidently traverse the housing market with poise and assurance.
The Benefits of Selling Your House
Here are some benefits of selling your house:
1. Financial Gain and Equity Release
Unlock the financial potential of selling your home and access the substantial equity accrued over time. Whether you wish to acquire a new property, launch a business, or invest in other life aspirations, the gain derived from this transaction is no small feat. Unleash the monetary rewards hidden within your residence and unlock a valuable source of capital that can be leveraged to its fullest potential.
2. Lifestyle Upgrade
Transform your living experience by taking the first step towards an exciting lifestyle upgrade. Opt for a change of scenery, and discover all possible when you sell your current home. The world is yours to explore, from beachside cottages and urban apartments to countryside retreats. Make this pivotal moment count and enjoy the journey as you venture into a vibrant new future.
3. Downsizing and Simplification
As life circumstances change, you might find that your current house no longer suits your needs. Downsizing can offer a simpler, more manageable living situation, reducing maintenance and utility costs. Selling a larger property and moving into a smaller one can also free up time and resources for other endeavors, allowing you to focus on experiences rather than the burdens of homeownership.
Key Considerations before Selling
Before selling your house, here are some things you need to consider:
● Market Trends and Timing
Understanding the real estate market trends in your area is crucial when deciding to sell your house. Timing can significantly impact the sale price and demand for your property. It's essential to research recent sales, local market conditions, and forecasts to determine the optimal time to list your house for sale. Consulting with a real estate professional can provide valuable insights in this regard.
● Home Preparation and Staging
First impressions matter, especially in the real estate market. Before listing your house, invest time enhancing its curb appeal and addressing any necessary repairs or upgrades. Proper home staging can help potential buyers envision living in the space and lead to quicker and more favorable offers.
● Financial Planning and Costs
Accurately assessing financial obligations and planning is paramount to maximizing profit when selling a house. Consider the costs of real estate agent commissions, closing fees, and capital gains taxes, as each could affect your bottom line. Devise a strategy for efficiently accounting for these fees to set an advantageous sale price and ensure a successful financial transition.
Steps to Successfully Sell Your House
Before getting to sell your house, there are several steps that you need to follow to make the whole process a success. These steps include:
1. Find a Reliable Real Estate Agent
Ensure success in your sale by partnering with an accomplished and reliable real estate agent. With their intrinsic market knowledge, they can expertly advise you on the optimal pricing and marketing strategy that will drive the best results. Moreover, they'll act as a mediator during negotiations, enabling you to reach a deal that meets your needs.
2. Set the Right Asking Price
Determining the right asking price requires carefully analyzing comparable properties in your area. An accurate pricing strategy attracts potential buyers while maximizing your return on investment.
3. Create an Effective Marketing Plan
An effective marketing plan is an absolute must to engage the public and draw attention to your property successfully. Maximize your reach and impact by taking advantage of digital media outlets, enlisting professional photography services, organizing virtual tours, and hosting open houses to display the individual attributes of your listing. By leveraging these resources, you can ensure that prospects won't overlook the eminent value of your offering.
Ready to make the leap and embark on a transformative journey? Selling a house can be one of life's most rewarding experiences, with ample opportunity for financial rewards and lifestyle enhancements. To ensure your success, it pays to stay informed on market trends, prepare your home, and enlist the support of experts who possess the wisdom and skill needed to guide you through the process. With the right outlook and proactive approach, selling your property can be seamless and successful. And if you're looking for a quick and hassle-free solution, remember that we buy houses in Long Island. Visit us and get help from our team.