Top Seven Creative Domain Extensions for an eCommerce Store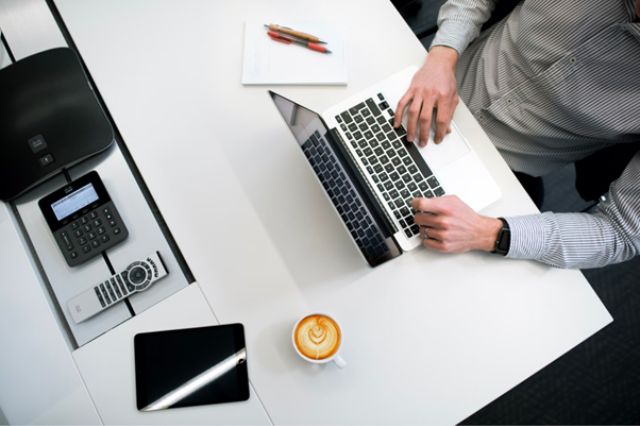 Due to recent developments in digitalization and retail, it is now a must for global businesses to have eCommerce available for everyone. Customers in most countries can now enjoy the benefits of online shopping, and in 2021 retail eCommerce sales worldwide exceeded $6,542 billion US dollars.
Fortunately, this massive market has its own set of eCommerce domains that might help your company stand out. The co domain suffix is a great option. Nonetheless, there are several other creative variants to consider. Here is our selection of alternate eCommerce store domain extensions that can help you distinguish yourself from your competitors.
1. Shop
There are currently more than 800,000.SHOP domains registered, making it the most popular extension for anyone running an online store or planning an online marketing campaign. Whether you own a large corporation or a one-person store, you might be confused about choosing between .shop vs .com.
However, if you choose .shop, you'll have a few advantages. For instance, you can:
Double relevant keywords;
Employ it as a subdomain for an existing website if you plan to offer goods or services;
Recognize the target market for your product or service;
Make the URL of your website more appealing to the eye;
Easily reach out to prospective customers.
2. Trade
There are presently 152,092 sites, or 0.66% of retailers that use this domain extension, according to gTLD stats.
Businesses that want to transact in goods, services, currencies, or information online will benefit from this industry-specific domain extension. Why not tell your potential customers what you have to offer right in the URL of your site?
3. Store
When it comes to your eCommerce store, .store is the ideal new top-level creative option. Your online business will benefit greatly from this addition to its marketing efforts. Using this name, you can create an ideal online shopping experience for your customers so that they'll be more likely to buy your things and spend their money.
In the last few years, 146,277 sites, or 0.63% of websites, have chosen .store for their businesses. Opting for this will benefit you in the following ways:
Informing customers about the purpose of your website before they visit it;
Become recognized in a crowded marketplace;
Extend the reach of your side business by easily letting you add more products.
4. Shopping
If you're a business in the fashion, culinary, leisure, or entertainment industries, you'll be able to use the .shopping extension. This keyword extension is equally suitable for major supermarkets and review websites.
If you want to make it clear what your site is all about, a .shopping name is the way to go. 7,110 domains, or 0.03% of the total number of registered domain names, have recently switched to this extension.
Any firm that sells products online, such as eCommerce businesses, blogs, coupon websites, or other shopping-related websites, could benefit greatly from this. With this domain extension, you will be able to enter the worldwide online market with confidence.
5. Boutique
Around 8,858 businesses, or 0.04%, have picked .boutique as an option and it is slowly but surely gaining traction in the industry.
Do you market high-end products, designer clothing, or trendy shoes? Companies seeking to differentiate their businesses with a sense of exclusivity will find this domain extension to be an excellent option. Your Internet specialty business will gain credibility and exude good taste as a result, and you'll be able to distinguish out from the competition. Be stylish by using .boutique and attract new consumers.
6. Clothing
If you work in the apparel industry, .clothing is a stylish domain extension that will allow you to shine more light on your website's activities and make it clear to potential customers who you are.
7. Design
This is a new extension and a preferred keyword. The extension is a favorite among designers. It enables you to convey to your customers what your firm is all about and to stress your expertise and brand image.
Because the .design extension is less popular than the more traditional .com, you will have a greater selection of names from which to choose when promoting your company online. Web, graphic, industrial, architectural, and all other types of designers will benefit greatly from this add-on. Even if design is not the primary focus of your firm but rather a secondary one, you can still benefit from using a .design domain name.
Conclusion
Now that you know that there are a lot of cool domain names to choose from, there's no need to stick with a more conventional .co domain. The above-mentioned names are just a few examples of what you can pick. Creative thinking can lead you to contemplate such alternatives as .game, .shoes, or .audio. This could be a good option for eCommerce enterprises that have a certain niche in mind.