Shortage of Skilled Workers in the UK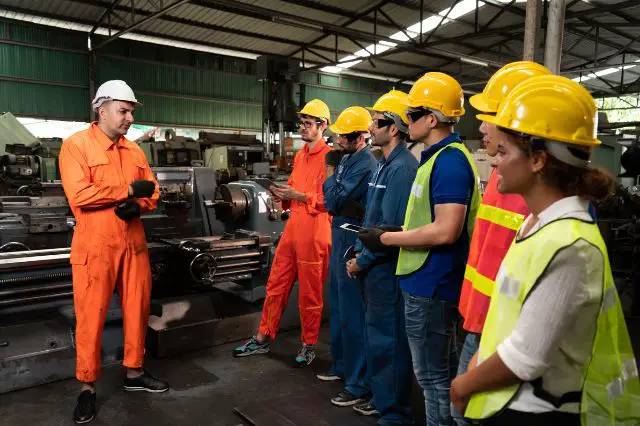 Thanks to a combination of factors, the UK has been facing a chronic shortage of skilled tradespeople over the past few years. Some trades, like electricians, have found themselves under particularly high demand.
The UK Skill Shortage
In the case of electricians, a raft of apprenticeship schemes ahs failred to draw enough recruits into the industry to keep up with the rate of retirement among experienced electricians. This means that the few workers who do undergo the appropraite training find themselves in the enviable position of being able to choose their clients.
The Impact
So, what does this mean for the British economy? For the most part, it means that training and encouraging the next generation of skilled workers is more important than ever. In many cases, this means convincing young people that learning a trade is worthwhile in the long-term, even if it means spurning an academic career, or pusuing a seeming more glamorous, though impractical, vocation.
The shortage is more concentrated in some areas than others, in spite of the fact that just about everywhere needs electricians. The market was hit hard by the Covid-19 pandemic, and all of the restrictions that came along with it – but the following years have seen something of a boom, as homeowners and businesses rush to catch up with all of the missed work.
If you're a homeowner or business in need of skilled labour, then it makes sense to plan your investment as far in advance as possible.
Can You Do the Job Yourself?
If you're looking to bring a skilled tradesperson in to do a particular job, but you can't find one at short notice, then you might be tempted to resort to DIY. Whether this is a good idea or not will tend to depend on the type of work that needs to be done.
Any task involving electrical cables or gasworks will need to be performed by a qualified professional. In the case of gas pipework, that means a registered Gas Safe Engineer. Electricians must complete either a diploma programme or an apprenticeship before they're allowed to trade.
That said, there are some tasks which homeowners might look at performing themselves. These might include replacing light bulbs and dimmer switches, or repositioning electrical sockets (provided that doing so doesn't require running new wiring).
If you're going to attempt something you've never done before, then the chances are reasonable that you might make a mistake. In the case of gas, electricity, plastering and water, you might find that your mistakes create more hassle, expense, and danger in the long-term. Be sure that you're aware of the risks, and that you manage them, before you try to DIY any particular job.
DIYers should equip themselves with the appropriate tools from reputable manufacturers. DeWalt tools tend to last for years, and perform to a high standard – which means superior results.