The Do's and Don'ts of Shopping for Power Tool Accessories Online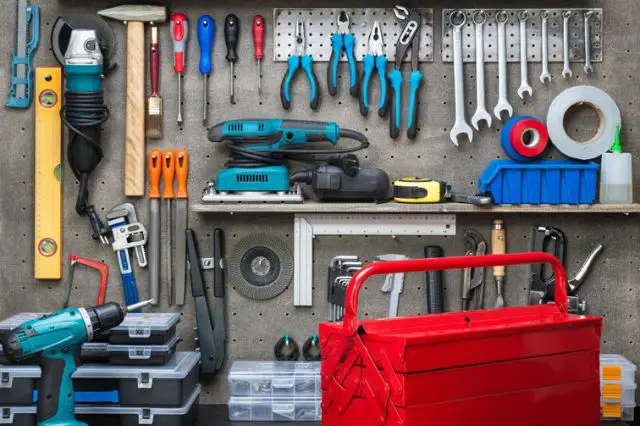 Shopping for power tool accessories online can be convenient and time-saving, but it can also be challenging without the proper knowledge and guidance. To help you navigate the online marketplace successfully, we have compiled a comprehensive list of the dos and don'ts when shopping for power tool accessories online.
By following these guidelines, you can ensure a smooth and satisfying experience when you shop power tool accessories online while finding the perfect accessories for your power tools.
The Do's of Shopping for Power Tool Accessories Online
Do Research and Compare
Before making any purchase, conducting thorough research on the power tool accessory you need is crucial. Start by identifying the specific accessory you require, such as blades, bits, or attachments. Understand the compatibility with your power tool brand and model and the specifications required for optimal performance.
Next, explore multiple online stores to compare prices, customer reviews, and product features. Look for reputable retailers and manufacturers that offer high-quality accessories and reliable customer support. Comparing prices can help you find the best deals and avoid overpaying for the same product.
Do Read Customer Reviews
One significant advantage of online shopping is the access to customer reviews. Take advantage of this valuable resource by reading reviews from other customers who have purchased the same power tool accessories you are considering. Customer reviews provide insights into the product's quality, performance, and durability. Look for review trends and patterns to determine the overall satisfaction level.
Be cautious of suspiciously positive or negative reviews that may be biased or fake. Focus on genuine and detailed inspections from verified purchasers. Contact the reviewer directly to ask specific questions or seek clarification about their experience. This will give you a more accurate picture of the accessory's suitability for your needs.
Do Check Return Policies and Warranties
When shopping online, it is essential to be aware of the return policies and warranties offered by the retailer. Ensure the retailer has a reasonable return policy if you receive a defective or incompatible product. Familiarize yourself with the procedure for returns, including any associated costs or time limitations.
Similarly, check if the power tool accessory comes with a warranty. A warranty assures the product's quality and the manufacturer's commitment to customer satisfaction. Understand the duration and coverage of the warranty and any necessary steps to take in case of a warranty claim. A reputable seller will have clear and transparent policies in place.
Do Verify Authenticity and Trustworthiness
Due to the rise of online shopping, counterfeit products have become a concern. To avoid purchasing fake or substandard power tool accessories, buy from authorized sellers or the manufacturer's website directly. Authorized sellers are more likely to offer genuine products, ensuring you receive the expected quality and performance.
Verify the seller's reputation by checking customer ratings, reviews, and online presence. Look for security seals, SSL certificates, and secure payment options on the website to protect your personal and financial information.
Do Take Advantage of Discounts and Deals
Online shopping often presents opportunities for discounts and special deals. Keep an eye out for seasonal sales, promotional offers, or exclusive coupon codes that can help you save money on power tool accessories.
Sign up for newsletters or follow the social media accounts of trusted retailers to stay informed about ongoing discounts and flash sales. However, remember to prioritize quality over price and ensure the discounted items are genuine and suitable for your needs.
The Don'ts of Shopping for Power Tool Accessories Online
Don't Neglect Product Specifications
Avoid making assumptions about the compatibility or performance of a power tool accessory based solely on its appearance or price. Carefully read the product specifications provided by the seller to ensure it meets your requirements.
Pay attention to dimensions, power ratings, and any specific compatibility details. Failing to do so may result in purchasing an accessory that does not fit your power tool or perform as expected.
Don't Ignore Shipping and Delivery Details
Before finalizing your purchase, take note of the shipping and delivery information. Check if the seller ships to your location and the estimated delivery time. Be aware of any additional shipping charges, import duties, or taxes that may apply, especially if ordering from an international seller—factor in the delivery time when planning your projects to avoid delays.
Don't Rely Solely on Stock Images
Stock images provided by sellers may not always accurately represent the actual product. While product images can give you a general idea of the accessory's appearance, looking for additional images or videos from customers or third-party sources is advisable.
These real-life visuals can better understand the accessory's size, quality, and functionality, helping you make a more informed decision.
Don't Overlook Customer Service
Good customer service is crucial when shopping online, especially regarding power tool accessories. Before making a purchase, research the seller's reputation for customer support.
Check if they offer prompt responses to inquiries, reliable order tracking, and assistance with product-related queries or issues. A seller that values customer satisfaction will be readily available to address your concerns.
Don't Ignore Product Reviews from Trusted Sources
While customer reviews can provide valuable insights, it is also essential to seek reviews from trusted sources such as reputable power tool blogs, industry experts, or professional reviewers.
These sources often conduct thorough tests and evaluations of various power tool accessories, offering an unbiased and reliable opinion. You can make a more well-rounded decision by considering these expert reviews and customer feedback.
Conclusion
Shopping for power tool accessories online can be a rewarding experience if approached with caution and careful consideration. Following the five dos and avoiding the don'ts outlined in this blog post will help you make informed decisions, find genuine and compatible accessories, and ensure a smooth shopping process. By researching, reading customer reviews, checking policies, and staying vigilant, you can confidently shop for power tool accessories online while maximizing convenience, quality, and value for your money.