Fun Ideas to Celebrate a Friend's Birthday This Year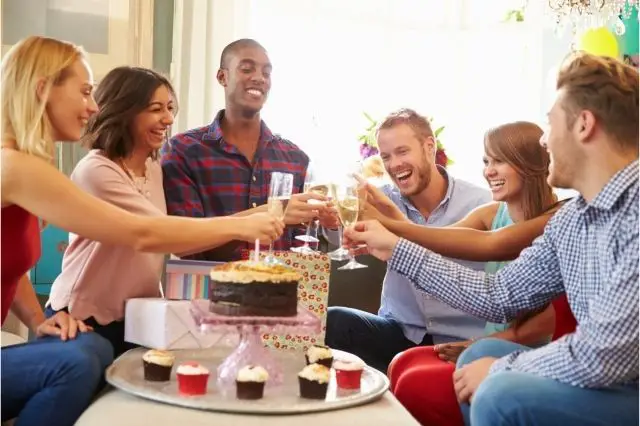 If you have a friend's birthday coming up, you will want to find a fun way to celebrate. This is especially true if you have not been able to celebrate the last couple as a result of the pandemic, so what are a few of the best ways to celebrate that will make it a special birthday for your friend? Here are a few ideas that should help.
Theme Park
No matter what age you are, it is hard to beat going to a theme park for a fun-filled day out. Getting a group together or going just the two of you is sure to be a memorable day and often you will find that parks have more than just rides to enjoy during the day. You can often find 2 for 1 tickets or other deals online, which should help to make the day more affordable as well.
Host a Movie Marathon
You do not always have to go out for a fun-filled day out. A movie marathon is always a good idea for a birthday celebration, especially if they are a film buff and/or if it is raining. You can find out what their favourite films are and watch these back to back or perhaps find some new films that you both want to see. You can make the day extra special by baking some treats to enjoy and you could even personalise a card with a quote from their favourite film.
Game Day
Another good option for celebrating at home is to invite a few friends over for a game day. You can enjoy the day playing board games, card games, video games and any other games that you can think of. You could also order takeout, make cocktails and make a fun-filled evening out of it.
Organize a Surprise Party
This idea has been there since ages but still it works wonders. If you know that your friend is going to be at some place on his/her birthday, then arrange a surprise party with DIY decorations there only. You can set up a cake for your friend and light some candles and call all his/her friends and family members and burst balloons on him/her when he/she comes in. This will leave him surprised for sure!
Take a Day Trip
Another thoughtful idea is to find out somewhere that they have always wanted to visit or their favourite city and then take them on a day trip. You can research fun things to do ahead of time and plan a nice meal in a restaurant as a special way to celebrate their birthday.
Digital Surprise
Digital surprise is the new way of surprising your loved ones, which is easy, con-venient and extremely affordable.
With a Digital Surprise, you can get customized videos, songs, and cards for your best friend's birthday and send them across on their social media profiles or via email.
The whole process takes only a few minutes and can be done sitting right in front of your computer screen at home
Final Words
Hopefully, this post will give you a few ideas for ways to make your friend's birthday extra special this year. These are all ideas that should provide a fun-filled, memorable and special birthday, especially since many have not been able to celebrate their recent birthdays due to the pandemic.