5 Jogger Outfits for Men with Short Height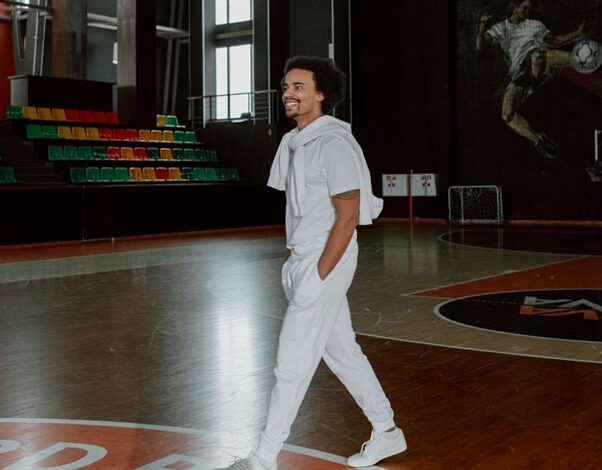 Those Elastic waistbands having Drawstrings, Cuffed ankles, and four-way stretch are leading the fashion industry today. Well, yes, you guessed it right, we are talking about "Joggers." The term "jogger" is thrown around to the point where it's all about fashion while being highly comfortable. These gym pants have truly prioritized function over form, as they can be found slim- tailored which helps you avoid looking slovenly.
Joggers are indeed a cousin of chinos with cuffed ankles, although it is just that they have slim-fit sweats. They are ultimately just sports or gym pants which are highly trendy and stylish. Joggers are the archetypal garment of the athleisure movement, and they're not going anywhere out of trend soon. Now, as cool as this description sounds, you must be wondering if finding an ideal pair of joggers for men will be similarly cool and fun. Well, you are a bit crooked here; it is not as easy as it sounds, especially when it comes to finding ideal joggers for men with short height. Thus to help you out, we have prepared a fashion guide that will help you try picture-perfect joggers. 
Looking for shorter-length joggers that aren't way too long and can fit your size well? It sometimes gets a bit challenging to find shorter-length joggers as, unlike jeans and trousers, joggers are designed in small, medium large sizing, without giving much attention to the wearer of short height. 
At times the smaller sizes have short inseams, which is generally 28 inches or longer (even on size XS).
But, fret not! Here's a couple of examples that you should try, and it will match your expectations well. 
Under 510 Tyson Jogger
This lightweight gym jogger is one of the most preferred jogger styles for men with short height. They offer fantastic tailored slim-fit fleece having an inseam of 28 or 26 inches or 30 inches to 26 inches. Although you will find them a bit longer in fit as the actual inseam is 27 inches, the rise is on the longer side, which lengthens the outseam. These Tyson Joggers are considered 1-2″ long run and can be found highly comfortable and stylish. 
Ash & Erie French Terry Jogger
Compared to Under 510, these joggers are much more close-fitting and have shorter inseams (size XS, 25-27″). They're made with 95% cotton and 5% Spandex and have enough stretch and flexibility to carry all day long.  
To the shorter-height handsome hunk, if you are looking for a slim fit, pick out a 27-29″ inseam. These joggers are amazing gym pants that will deliver you a funky masculine look while lifting.
Lululemon Engineered Warmth Joggers
Pick out the LULULEMON ENGINEERED WARMTH JOGGERS, and it will instantly become your favorite summer casual apparel. They are highly comfortable and incredibly stunning, which helps you roam around in a funky, stylish look. Some of their joggers are accessible in 27 and 28-inch inseams.
A7 Defy Joggers
A7 makes competition-grade workout gear for all those fashionable gyms and sports freaks-focused athletes. A7 makes high-quality joggers in an incredibly stylish look, which both men and women have preferred. These joggers come in various ranges from XS to 3XL, with inseams ranging from 26 to 32 inches so that you can browse the ideal fit, significantly altered for your physique. While choosing the joggers, ensure you pick the one that accommodates well with your waist and hips. They're pretty cozy all over and very comfy, equally great for lounging on the weekends or attending a gym workout, and looking incredibly stylish while lifting the heavyweight. You will find a bright logo mark on the thigh of A7 DEFY JOGGERS.
Hylete Flexion II Jogger
These joggers come in super slim-fit and pointed ankles. They're made from a meshy polyester fabric having enough stretch built-in and don't get too warm.
These joggers don't carry the drawstring in the waistband or rear pockets, making these lightweight joggers incredibly stylish and comfy.
Winding-up:
We have compiled a couple of Joggers designs that feature a shorter inseam and more tapered ankle to ease the search in finding the ideal jogger for handsome men with the short height that matches the elegance of their personality. Although while getting the joggers, ensure you are picking the one that accommodates well with your waist and hips. Ensure you go for quick research on fabrics and size and then get the right length, gently fitted, and extremely comfortable jogger.