10 Easy DIY Birthday Decoration Ideas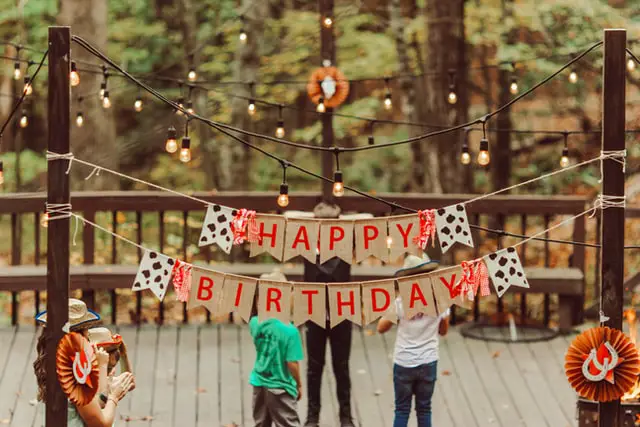 All around the world and starting from ancient times, a birthday has been considered one of the most important days and celebrations in every person's life. Undoubtedly, this special day has to be accompanied by the nicest people, happiest emotions, and brightest decorations. That is why we are here to help you with the last one. Our 10 easy DIY ideas will provide you with a good solid portion of inspiration and encouragement. All of them can be easily implemented on your own in a couple of minutes. We are doing our best to minimize your efforts but to maximize the productivity along with the awesomeness of these decorations. All you are going to need are a computer/laptop, printer, scissors, thread, glue, and some other trifles.
Invitations
The first and the most important things to start with are invitations. Whether you are planning a themed birthday or a simple but cozy party, a nice invitation card will make a charming impression on your guests, giving them a feeling of your personalized attention. It will not only make your guests feel special but also remain as a warm memory of you in their hearts. Creating beautiful birthday invitations has never been so easy — just use free templates and make your creative dreams come true.
Poster
The detail that will bring not only style but also a bit of fun to your celebration is a poster. There are plenty of online tools with an intuitive interface, which will make your preparations much easier. All you have to do is find a suitable template and set your imagination free.
Mood board
Fancy, stylish, and to the point. A mood board is an ingenious idea, which can be turned into an incredibly classy element of modern celebrations. It is ideal when you want to set the mood and tone of the party and to immerse your guests into the right atmosphere.
Glitter Letters
Good old glitter letters will never get out of fashion. Not only do they bring party spirit but also work as a perfect photo zone. What you have to do is to look for a cute party-themed template, choose a matching color, print the letters, cut them out, connect with thread, and find a visible spot to place the banner.
Photo Garland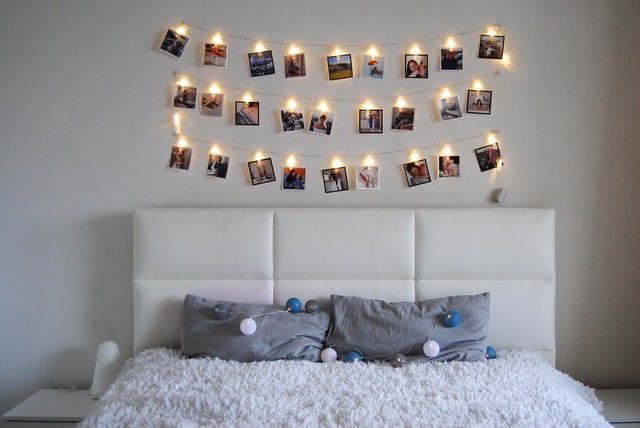 Garlands are well-known partygoers. It's hard to imagine almost any celebration without them. They have gone through many changes and metamorphoses and still remained party must-haves. Nowadays, in our visually oriented world, it would be blasphemy not to make a photo garland with the best Instagram shots of the birthday person, their best friends, and guests of the event.
Ribbon Chandelier
No doubt – this one is going to be a memorable decoration for one's birthday. Get everyone excited with this little eye-catching detail. To construct this cute bright jellyfish, you will need a round hoop, colored ribbons, and threads. No worries if you have no plastic hoop since you can cut it out of solid cardboard or even bend it out of a tree branch. Tie the ribbons around it, and it's ready! What's more, you can easily turn it into an interactive game. Just don't forget to leave a marker nearby so that you can ask your guests to write birthday wishes on the strips.
Dipped Vases
When preparing for a birthday party, it is important not to forget about table décor. The simplest and most elegant solution is to use fresh flowers. Put them into a vibrant dipped vase and make a great accent to the feast with your favorite color!
Jar Lights
Planning a mysterious birthday party? Add a few jar lights to spruce the space up. Simply put some tea candles (or electric tealights) inside empty jars. Then, take a piece of rope and coil it around the jars. Just make sure that it perfectly holds the improvised lamps and hang them all over the house!
Confetti Wall
Another good option to consider if you want to have a stylish and extraordinary photo zone is to make a confetti wall. Big glittering circles attached to a wall will make a wonderful backdrop for birthday Insta posts!
Balloon Garland
Nothing boosts a holiday like big bright balloons. What is cooler than a balloon? Right, a set of balloons connected in a garland. Airy and elegant, they make everyone recall the best childhood days filled with candies, cookies, and laughter! Attach it to any entrance or empty corner, and it will radiate joy and happiness! Such a garland will jazz any room up and leave your guests in awe.
Wrap Up
As you can see, cool decoration doesn't need to be pricey, difficult, or time-consuming. Everyone can create something unique and breathtaking with standard, easily accessible materials. Make a photo zone or give your party a mysterious vibe — it's all up to you! Get inspired by our suggestions and let your creativity soar! What's more, your guests will definitely appreciate the effort you've made because the whole magic atmosphere will be crafted with your own hands!