Must-Watch Tournaments at the 2023 World Series of Poker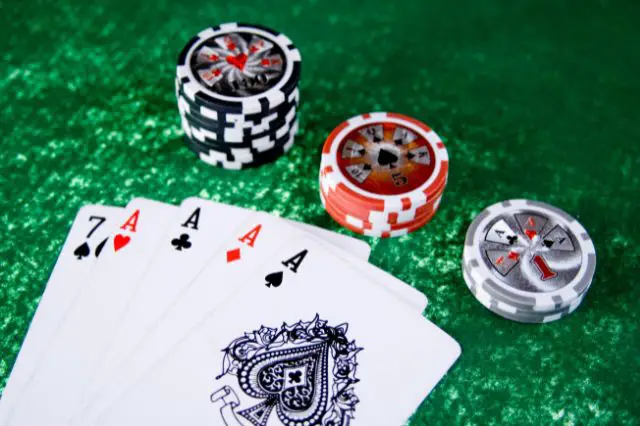 The 2023 World Series of Poker comprises 95 bracelet events that poker fans wish to watch. It presents the best head-to-head battle between the world's incredible poker players. As usual, every WSOP event always promises thrilling action and impressive gameplay. It is also expected to deliver everything poker enthusiasts would love to experience in a tournament.
Unfortunately, it is hard for some die-hard fans to follow all the action in the 95 bracelet events. However, despite your tight schedule, there are tournaments you shouldn't dare miss. Here are the four must-watch events at the 2023 WSOP.
Tournament #8: $25,000 Heads-Up No-Limit Hold'em
According to most poker fans, heads-up no-limit hold 'em is the original form of poker. The 2023 WSOP creates a platform for the best hold'em players to lock horns for a prize and this summer's most highly coveted bracelets. In 2022, Dan Smith managed to win his first WSOP title in this category for $509,717. This win removed him from the list of the best players never to win a bracelet. Therefore, this year, he gets a chance to defend his win. The $25,000 Heads-Up No-Limit Hold'em Championship will attract impressive participants from previous WSOP events like Christoph Vogelsang, Alex Foxen, and Chance Kornuth.
Tournament #40: $250,000 Super High Roller No-Limit Hold'em
Whenever poker players bet a large sum of money to play in a tournament, it immediately becomes a must-watch for every genuine fan. This event is very entertaining especially since the best poker players compete. Last year, Alex Foxen, a two-time player of the year, managed to beat 56 contestants to get $4,563,700. Therefore, you cannot miss witnessing the action on June 16th, 2023, at Horseshoe Las Vegas, as he defends his title.
However, if you would like to see the complete schedule and how the competition will fair, you should check WOSP latest updates. This site provides the dates for the major events and tackles the most asked questions. Moreover, you will also see how you can register to participate in the event through either in-person or online registration. 
Tournament #60: $50,000 Poker Players Championship
Most poker fans would consider the Main Event as the best of all tournaments. However, some will beg to differ if it's compared to Event #60: $50,000 Poker Players Championship. Those who fancy mixed game players consider it as their main event. This tournament stands out as a true test of versatility and skill for players who excel across various poker formats.
The $50,000 Poker Players Championship was widely known as Mizrachi for a while because Michael Mizrachi won this event in 2010, 2012, and 2018. In 2022, Dan "Jungleman" Cates outwitted 112 players to win the coveted gold bracelet and $1,449,300. The 2023 edition will have a similar 5-day structure to previous events and will kick off on June 18th. As the event unfolds, poker enthusiasts can expect to witness thrilling confrontations, stunning bluffs, and strategic maneuvers that showcase the highest level of poker expertise. 
Tournament #76: $10,000 Main Event
Every poker fan should never miss the Main Event for anything. The Tournament #76:$10,000 Main Event has a reputation for dazzling fans with an out-of-this-world poker experience. This year, it will start from July 3rd to July 17th, and we can anticipate an extraordinary display of poker prowess, intense battles of wits, and the emergence of new stars in the poker world.  
Espen Orstad is the defending champion after thrashing over 8,663 contestants to get a $10,000,000 payday. His win was the second-largest takedown in Poker's Main Event history. The poker legends participating in this year's Main Event include Doyle Brunson, Johnny Chan, and Phil Hellmuth. You can closely follow every bit of the Main Event action via CBS Sports Network and PokerGo.
Final Thoughts
The World Series of Poker is here once again, and as always, it promises incredible action for the fans. This event comprises a series of thrilling 95 tournaments. However, some tournaments never fail to deliver the best action every year. The above events will leave you on the edge of your seats, and you cannot dare miss watching them this year. Other honorable mentions to watch include Tournament #35: $10K Secret Bounty, Tournament #52: $1,500 Millionaire Maker, and Tournament #86: $1,979 Poker Hall of Fame Bounty.