Non-Surgical Vs. Surgical Procedures: How to Choose the Most Beneficial One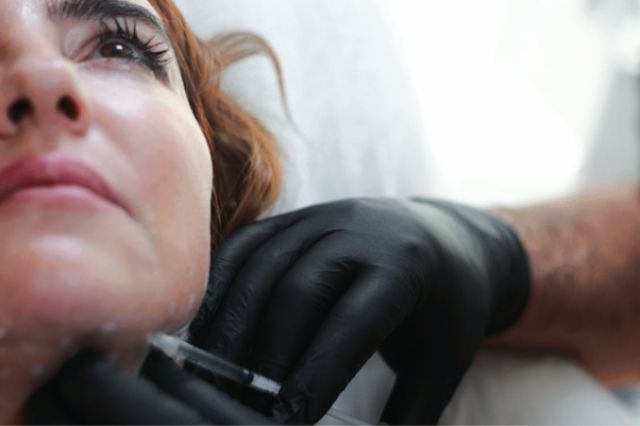 Cosmetic and plastic surgery is in high demand. There is a therapy for practically every person and almost every problem area thanks to developments in both surgical and non-surgical approaches. As the cosmetic surgery business increases in prominence, more and more individuals are looking for a remedy to minor defects in their appearance.
When opting for your first cosmetic procedure, there are various factors to consider. It is not as simple as walking into a "plastic surgery store" and picking the procedure that most appeals to you. Each individual's objectives and bodies are unique; choosing the right treatment to accommodate both is important to a positive outcome.
One of the most important decisions a patient must make is whether to undergo surgery or non-surgical procedures. With so many surgical and non-surgical procedure options available, there are several factors to consider before deciding on one or the other.
Rhinoplasty
The "nose job" became popular in the 1990s and has remained a mainstay in the cosmetic surgery business ever since. Not only may it reshape your overall appearance, but many customers choose nose surgery to correct particular breathing concerns.
Many teenagers and young adults who want to correct a hump, dent, or straighten their nose discover that a more permanent surgical solution is the best solution.
However, not everyone is interested in surgery. We understand! The good news is that you do not have to have surgery since non-surgical nose jobs are here for you! No surgery or recuperation is required to modify the contour of your nose with hyaluronic acid-based fillers. Fillers are great for temporarily smoothing out irregularities on your nasal bridge. They may also quickly rectify any nostril asymmetry!
Another significant advantage of the "liquid" nose operation is that it is easily reversible. If you are unhappy with the results of your session, cosmetic surgeons can dissolve the filler.
Facelift vs. Liquid Facelift vs. Silhouette Instalift
Any board-certified plastic surgeon will tell you that there is no such thing as a "permanent" facelift treatment. That isn't to imply you won't get amazing, long-lasting effects.
A facelift, whether surgical or non-surgical, often treats excess or sagging skin on the lower part of the face.
When both surgical and non-surgical methods are considered, the surgical facelift provides the most long-term outcomes. Both the Silhouette Instalift and the Liquid Facelift will always fall short.
Patients who have a surgical facelift might expect the results to endure for up to ten years. A decade with a more youthful appearance is about as near to "permanent" as you can get in the aesthetic realm.
Alternatively, the Silhouette Instalift non-surgical facelift is a fast treatment with amazing results. It is minimally invasive, which means it is a technique with low downtime.
The Silhouette Instalift treats drooping skin and volume loss on the bottom part of the face.
This non-surgical facelift produces rapid effects. We feel that the minimum recovery time and natural-looking results are what make the Silhouette Instalift the ideal solution for many men and women.
How long can you continue to flaunt your youthful appearance? The effects of Silhouette Instalift might last up to two years. That's quite a feat for a 45-minute process.
If you thought the Silhouette Instalift was quick, consider this. Dermal fillers are a speedier procedure that can lift the skin and modify the features of the face.
You may be in and out of the clinic in under 30 minutes and appear years younger.
They can produce comparable outcomes to the Silhouette Instalift. On the other hand, they can also be utilized to correct regions not addressed by a facelift, such as creases around the mouth and adding volume to the lips.
Dermal fillers may be right for you if you want a younger, fresher face without the cost of a facelift. However, be prepared to repeat the procedure 3 to 4 times a year.
Blepharoplasty
Because the eyelids are one of the most delicate parts of the face to treat, we take particular precautions when treating bagginess or loose skin around the eyes.
Unfortunately, weary and sagging skin around the eyes prematurely ages us. When it comes to blepharoplasty, dermal fillers are an excellent alternative for treating under-eye bags and dark circles. The treatment is rapid, and the effects last for 4 to 6 months.
In certain circumstances, patients feel that cosmetic surgery is a better alternative for treating moderate to severe eyelid drooping as well as bagginess under the eyes.
The surgical method requires some downtime, but the benefits are well worth it! Blepharoplasty, or eyelid surgery, is one of the most frequent facial procedures among women over the age of 55. For good, say goodbye to puffiness, mild sagging skin, and dark circles!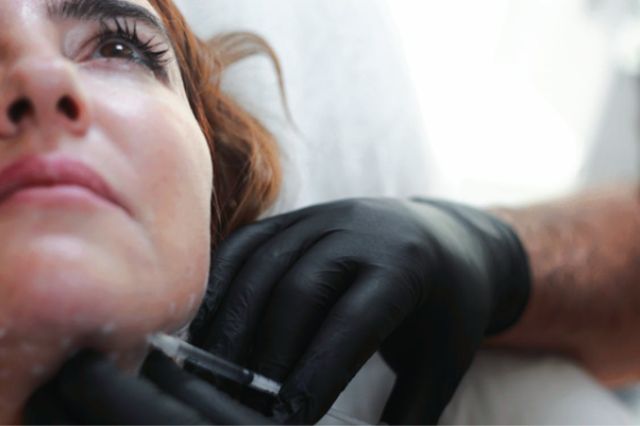 IMAGE SOURCE:
Brow Lift
Many patients want brow lifts because they are weary of appearing tired, irritated, or unhappy all of the time!
A surgical brow lift can improve your appearance for up to ten years, but it is not your only choice. On the other hand, botox is often used off-label to provide a lifting effect on the brow. The effects last 3 to 4 months, and therapy takes only a few minutes.
The primary distinction is how long each will endure. Consult with an expert plastic surgeon to determine which choice is best for you.
Factors to Consider in Surgical and Non-Surgical Options
Various considerations must be made before deciding between surgical and non-surgical therapy.
For example, when comparing the costs of a facelift, an Instalift, and dermal fillers, many customers intuitively think that dermal fillers will save them more money.
But don't forget about your long-term budget. Keep in mind that facelifts are effective operations with long-term results. Fillers and injectables such as Botox are ideal treatments for momentarily changing your appearance.
At the end of the day, everyone is unique. When it comes to revitalizing their look, some people prefer the "set it and forget it" mindset. Others want to avoid surgery by making more regular visits for minor adjustments.
When it comes to choosing between surgical and non-surgical procedures, it all boils down to what you want to achieve and what your surgeon says he or she can do. If you are unsure which route to pursue, take your time and slowly decide on it.