Starting a Business in 2022: Everything Entrepreneurs Should Know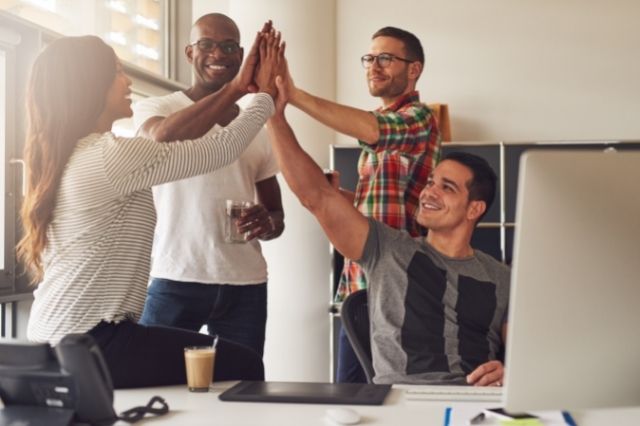 Many people dream of starting a business. Usually, it's because of the desire to have complete control over their time and goals. They are tired of following workplace rules and yearn to break free of the internal chaos that limits their growth. Do you also want to be your own boss?
Figuring out how to start a business may seem so complicated that it scares people away. For example, finding answers to questions like, "what should you sell?", or "How will you get customers?" can be overwhelming.
Many business models are trending, like starting a Shopify store or an affiliate blog.
Whether you want to start an online business or a brick-and-mortar shop, stop overthinking and start putting in the work to make it happen. This article will teach you what to know when starting a business in 2022.
1. Perform research to determine market demand
According to this research report by CB Insights, the number one reason why 42% of small businesses fail within their first year is a lack of market demand. So if there is one thing you should be sure of before starting a business, it's whether there is a need for your product.
Having a brilliant idea in your mind is not enough to build a successful business. You must connect with the world to see if people need your services. You can do that by interviewing people perceived as subject matter experts in your industry. Let's say you want to start a dropshipping business. You would reach out to successful drop shippers to learn about the steps to follow and the best products to sell. To get large-scale data from all across the web, you can use a special research tool like a proxy.
You should also read lots of books and blogs on the type of business you want to start. In the dropshipping case, you would want to read many guides and books about dropshipping, listen to podcasts and join email newsletters related to the topic.
Research helps you understand the fastest way to build a successful business in your niche while avoiding mistakes. And the best way to do that is to learn from the failures of those who succeeded before you.
2. Define your target audience
After confirming that there is market demand for your product, the next step is to define your target audience. Learn about your target audience's needs and the motivations that would drive them to buy your product.
If you are venturing into a business that other people are already doing, you are in luck! You can identify your target customers by looking at the reviews they leave on sites like Yelp, Amazon, Google My Business, and Facebook. Approach them with a survey inquiring about their experience doing business with your competitors and what they wish to improve.
By the end of the survey, you will know so much about your target customers and how you can differentiate yourself to win them over. When you know your customer, it's easier to acquire and retain them by giving them what they need.
3. Choose your business model
The next step is to choose a business model. A business model is a strategy of how you will provide value with your idea and make money off your target audience.
There are six types of business models to consider:
Affiliate marketing is where you promote other businesses' products online and get a commission for every sale you make.
Freelancing involves providing a service to other individuals or businesses using a skill you have, such as writing, design, or programming.
Coaching and consulting: This is where you become a consultant and sell your expertise to newbies in your industry.
Information products: You can sell products such as templates, online courses, and ebooks around your expertise.
Ecommerce: This involves setting up an eCommerce website and selling physical products online.
Software as a service (SaaS): Create a software application and get businesses to use it regularly.
4. Figure out your finances
Starting a business requires capital that you may not have at the moment. Find out the amount of money needed to get the company off the ground and look for ways to get it. There are many ways to raise funds for your business. You can use your savings, borrow money from family or friends, get an investor or take a loan from the bank.
5. Hire high-quality staff
Hiring qualified individuals will boost your business growth because they are skilled and will do a great job. They also know how to talk to your customers and give them exactly what they want. Even better, high-quality employees can give you ideas on how to improve your business.
On the other hand, bad employees may have a bad attitude because they lack the skills necessary to do a great job. They may also mistreat your clients because they have low morale, destroying your business's reputation.
When you can finally bring in your first hire, ensure you look for someone who matches the skills you need.
Conclusion
Starting a business should not be a complicated and scary process. Instead, it should be an exciting journey that leads to attaining financial freedom. Some of the steps to build a successful business include researching, defining your audience, and choosing an appropriate business model.