The Ultimate Guide to Seamless Wedding Transportation with Shuttle Services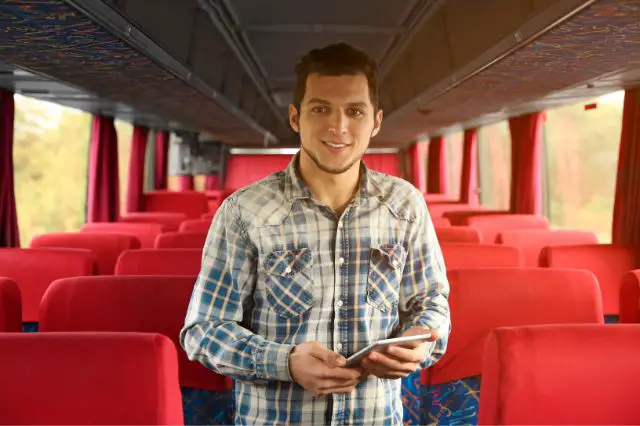 Planning a wedding involves numerous details, from choosing the perfect venue to selecting the right menu. However, one often overlooked aspect is wedding transportation. Ensuring seamless transportation for your guests can make a significant difference in the overall experience.
This guide will help you navigate the world of wedding shuttle services to make your big day as smooth as possible.
Factors to Consider before Taking a Wedding Shuttle Service
1. Assess Your Needs
The first step in planning wedding transportation is to assess your needs. Consider the location of your ceremony and reception, the number of guests, and the logistics of getting everyone to and from these venues. If your wedding has multiple locations or is in a remote area, shuttle services become even more crucial.
2. Determine the Shuttle Size
Based on the number of guests and their location, you'll need to decide on the size of the shuttle or shuttles you require. Some couples opt for smaller shuttles to transport small groups at a time, while others choose larger buses to accommodate more guests at once. Ensure that the vehicles you choose provide a comfortable and enjoyable ride for your guests.
3. Budget Considerations
Wedding transportation can be a significant expense, so it's essential to set a budget early in the planning process. Shop around for quotes from different shuttle service providers, and be sure to inquire about any hidden fees. Consider allocating a portion of your budget for this purpose and plan accordingly.
4. Booking in Advance
Wedding shuttle services can be in high demand, especially during peak wedding season. To ensure availability, it's advisable to book your transportation well in advance, ideally six months to a year before your wedding date. Early reservations also allow you to secure better rates.
5. Plan Your Routes
Forge a strong partnership with your shuttle service provider to strategize the most efficient transportation routes for your guests. Take into account variables such as traffic conditions, distances between venues, and the estimated travel time for each leg of the journey. By crafting a meticulously planned route, you'll enhance the likelihood of your guests arriving punctually and enjoying a seamless transportation experience.
6. Timing is Everything
Wedding transportation should be well-timed to avoid any delays. Be sure the shuttles arrive at least 15-30 minutes before they are needed to account for any unforeseen circumstances. Also, consider having a schedule printed or communicated to guests to aid them in planning their transportation accordingly.
7. Communication with Guests
Clear communication with your guests is vital. Make sure they know where and when to catch the shuttle. Include this information on your wedding website, invitation inserts, and through email or text reminders. Providing contact information for the shuttle service can be helpful in case any issues arise.
How to Find a Reliable Wedding Shuttle Service
Finding a reliable wedding shuttle service is crucial to ensure that transportation on your big day goes smoothly. Here are some steps to help you find a trustworthy and dependable shuttle service:
1. Start Early
Begin your search for a shuttle service well in advance of your wedding date, ideally six months to a year before. This will give you more options and boost the chances of securing the service you want.
2. Ask for Recommendations
Seek recommendations from friends, family, or recently married couples who have used shuttle services for their weddings. Personal referrals can be a great way to find reliable providers.
3. Interview Multiple Providers
Contact several shuttle service providers to inquire about their services, availability, and pricing. Prepare a list of questions to ask, such as:
Are they available on your wedding date?
What types and sizes of vehicles do they offer?
Do they have experience with weddings and multiple stops?
What is their pricing structure? Are there any hidden fees?
Are they licensed and insured?
Can they provide references from past clients?
Benefits of Wedding Shuttle Services
Wedding shuttle services offer numerous benefits that can enhance the overall experience of your special day for both you and your guests. Here are some of the key advantages of using wedding shuttle services:
1. Guest Convenience
Offering transportation for your guests assures their ease of travel to and from wedding venues, eliminating the stress of driving, parking, or navigating unfamiliar locations. This thoughtful gesture enhances their overall experience and ensures a more enjoyable celebration.
2. Guest Safety
Shuttle services promote safety by reducing the likelihood of guests drinking and driving. It allows everyone to celebrate and enjoy the wedding without worrying about transportation after the event.
3. Efficient Transportation
Shuttle services are equipped to efficiently transport groups of guests, assuring that everyone arrives on time. This can help keep your wedding ceremony and reception on schedule.
4. Multiple Stops
Shuttle services can make multiple stops, such as picking up guests from various hotels or residences and dropping them off at different venues. This flexibility accommodates guests from different locations.