What Is Accounting Software?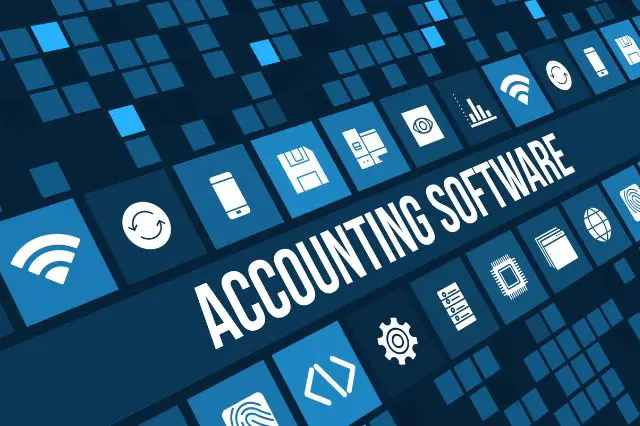 Managing your company's finances can be overwhelming, especially when you deal with thousands of customers daily. At the same time, you have to manage vendor relationships, file taxes, and meet the legal requirements of the country your business operates.
While many businesses rely on spreadsheets to manage their finances, they're prone to errors and require significant resources. And as laws and regulations change, things can get complicated real soon.
So, what's the solution? Accounting Software!
Accounting software helps businesses manage their finances from one place, automate tedious tasks, and examine their financial condition. Let's understand what accounting software is in detail. We'll also look at the accounting software types and how they can benefit your business.
What is Accounting Software?
Accounting software is a set of applications that record, classify and summarize financial information. It provides the data required for financial accounting, managerial accounting, tax accounting, and auditing. It also helps assess the company's financial health and meet compliance requirements.
Reliable accounting software should meet the legal requirements of the region where your business operates. For example, if you are in Dubai, you should choose a UAE accounting software like FirstBit that is VAT compliant and allows you to manage WPS salary files. However, you'd need a finance solution that is MTD-compliant to facilitate automatic transaction tracking if you're in the UK.  
Types of Accounting Software
There are four types of accounting software: spreadsheets, off-the-shelf systems, ERP, and custom software. Let's understand them in detail.
Spreadsheets: They are also fairly common in small businesses. Spreadsheets typically do not include many features beyond basic accounting functions, but they are free or low-cost and require little training.
COTS (Commercial Off-The-Shelf) Software: COTS systems are preconfigured packages that contain everything an organization needs in one tool, such as payroll processing, inventory management, and timekeeping, among other things.
ERP (Enterprise Resource Planning) Software: It is an integrated system that provides business functions such as accounting, human resources (HR), inventory management, procurement, and sales order processing. ERP systems are designed for large companies with complex needs.
Custom Software: Companies use custom software if their requirements are complex and cannot be met with COTS or ERP. However, it requires a technical team to build and maintain the tool. 
Benefits of Accounting Software
The benefits of accounting software include better accessibility to data, improved visibility, better accuracy, and more. Let's look at the key benefits of accounting software for your business.
Higher Accuracy: Accounting software ensures that every transaction is recorded correctly in the right place at the right time. This eliminates errors and enables you to track your finances and perform accurate audits if necessary.
Improved visibility into your finances: Accounting software gives you access to real-time reports about how your business is doing financially. This allows you to see trends early on so you can take preventive measures (if required).
Better tax preparation: Accounting software enables you to track your income and expenses. As a result, when tax season comes around, preparing your taxes correctly will be easier because everything will be organized thoroughly in one place!
Automate repetitive tasks: Accounting software automates many tasks, allowing you to focus on other aspects of running your company. For example, it can automatically record customer payments, reconcile bank accounts, and perform other accounting tasks.
Real-time reporting: Online accounting software lets you track your finances from anywhere using your browser or vendor's app. Since everything happens in real-time, you don't have to ask different departments for updates.
Reconcile bank statements: You can access your bank statements directly from your accounting software. This allows you to match and reconcile bank transactions automatically.
Reporting Capabilities of Management Accounting Software
Besides the wide range of features and benefits of accounting software, the type and quality of reports the system can generate vary.
Standard reports: These include general information like income statements, balance sheets, cash flow statements, accounts receivable, accounts payable, and payroll summary.
Customizable reports: An accounting system allows users to customize the report based on their requirements. It includes adding/removing KPIs, adding/removing columns, and modifying the look and feel of the reports.
Visualization: Good accounting software lets businesses visualize their finances in pictorial forms, such as pie charts and bar graphs.
Forecasting: Your accounting system should enable you to process historical data and forecast demands. This will allow you to manage your cash flow better and ensure you stay profitable.
Subsidiary reporting: If you have multiple businesses or branches in different countries, a system that can bring your finances together is a must. This will give you a better understanding of your business's financial position rather than making assumptions based on individual portfolios.
Accounting Software: On-Premise vs. Cloud
There are two main types of accounting software: on-premise and cloud. On-premise software refers to programs that you install on your server or computer. Cloud accounting software is hosted by an online service provider and accessed through the internet or your phone.
Let's understand the difference between on-premise and online accounting software.
| | | |
| --- | --- | --- |
|   | On-Premise Accounting Software | Cloud-based Accounting Software |
| Installation | In your server | On the cloud |
| Upfront Cost | High as you need to set up an IT infrastructure and purchase a license | Low as you only need to pay for the subscription |
| Accessibility | Requires you to stick to your desk | Can be accessed from anywhere |
| Scalability | Expensive and difficult to scale | Easy to add users |
| Time to Market | Takes longer due to hardware purchase and setup | Can be set up almost instantly   |
| Upgrades | Requires you to maintain and upgrade the system | The vendor takes care of upgrades and maintenance |
| SLA | You need to get the system up and running during outages | Most cloud vendors offer a 99.99% uptime guarantee. During outages, they're responsible for getting the system back on track. |
| Data Backup | You are responsible for data backup. | Cloud providers offer data backup options. However, it might come at an additional cost. |
While an on-premise accounting system gives you more control and customizable options, online accounting software gives you more flexibility. In addition, since it doesn't require a high upfront investment, businesses can quickly set up the system and start managing their finances.
Another benefit of online accounting software is that the vendor is responsible for maintaining the system. This frees up your time and resources for more value-added tasks.
What to Consider before Choosing Management Accounting Software?
Choosing the right management accounting software can be a complex process. There are many factors to consider, and ensuring you're using the best software for your needs is essential.
Here are some questions to help you get started.
How easy is it to learn the software?
Can others in my company use it easily?
How much training do they need?
Do they want access to their data if they travel often?
Do they want access to mobile devices like tablets or smartphones?
Will all team members use one platform, or should we have multiple systems for different departments (such as sales and manufacturing)?
Is it compatible with other tools you use in your business?
What kind of customer support is available?
What kind of reports can it generate?
Does it help meet legal and compliance requirements?
At the same time, you'd want to ensure the system follows stringent security measures. To ensure it can protect your business's sensitive data, look for a reputable vendor and check their security mechanisms in advance. It should include 256-bit encryption, encryption in transit, single sign-on (SSO), and intrusion detection systems.
What does the Future of Accounting Software Hold?
In the last few years, accounting software has evolved to meet the changing needs of modern businesses. As companies encounter new challenges (like distributed workforce and competitive pressures), these agile cloud-based solutions enable them to achieve the required financial strength.
Also, with the rise of business intelligence integrated accounting systems, companies can gather actionable insights quickly. As a result, they'll be able to make smarter business decisions, detect fraud more efficiently, and mitigate risks.
In other words, more and more businesses will be moving to the cloud to stay atop everything happening in the company in real time!
Wrapping Up
Good accounting software helps businesses streamline their finances, provides more visibility into processes, and ensures compliance with legal requirements. It also allows you to generate custom reports to track the metrics that matter most. They come with two deployment models (on-premise and cloud), allowing you to choose the one that meets your needs. However, make sure you pick a system with all the required features.