10 Unusual Ideas for a Photo Shoot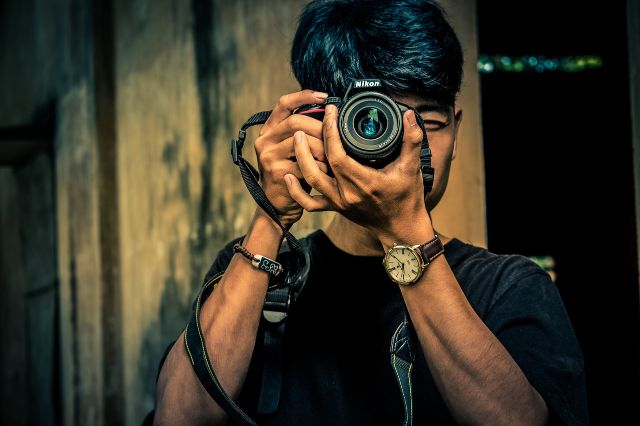 Many people have a set of standard photo shoots in their home albums: birthdays, Christmas, family outings, and vacations. The portfolio of photographers and models also usually includes obligatory shooting options. To dilute the series of beautiful but routine images, you can look for inspiration in creativity and try an unconventional photo shoot.
Getting away from the banal
To make a photo shoot far from the commonplace you can use special scenery or location, expressive makeup and clothing, props. Catch inspiration in the list of interesting ideas.
Abandoned buildings
City high-rises and dilapidated mansions look great in the frame. Take a gothic or mystical look for characters that reflect a sense of mystery. Play on the contrasts — show the girl in a gorgeous dress among the ruined walls and empty windows. 
Photographers necessarily need to take with them sources of light — even during the day it may not be enough. 
Punk and grunge
Rebellious styles are a great way to express yourself. "Trashy" style clothing, urban slums, and unwavering self-confidence are the main components of this cocktail. Photos are processed after the shoot to achieve sharp color contrasts, and an aged and deteriorated effect (they add stains, blotches). You can add an interesting touch to the image of a punk without changing your appearance. For example, in the editor Retouchme.com/service/add-tattoo-app it's easy to "apply" to the body the tattoo you like. 
Through the water
An idea with huge potential for versions. A few clear glasses will be enough to get interesting effects on portraits. Fountains and water curtains are a great entourage for a fun or sexy shoot. The bravest can have a photo shoot underwater. The photographer will not do without protective equipment and the model without waterproof makeup. 
A projector shoot
Imagine your model's body is a real screen. You can project old movie footage, intricate patterns, and splashes of color. The model needs monochromatic clothing. In nude photo shoots, the projector helps to avoid unnecessary eroticism, allowing you to achieve the effect of a clothed body.
In reflection
Mirrors, puddles, and water surface look great in the frame, giving it depth and layering. Such a photo shoot can be done in the studio, at home, or outdoors. Even a pocket mirror is enough to get a lot of interesting shots.
Fruits and berries
These are both décor and props that are suitable for children's, conceptual, and even nude sessions. The fruit itself becomes a spot of color that sets the rhythm for the entire photo.
Non-standard animals and birds
Many people have photos of dogs and horses. But what if you have a raven, spider, or a snake in your pictures? Would you like the lyrical images? Cows, sheep, and chickens would look great in a vivid country shoot. A butterfly photo shoot can be romantic or surreal.
Movie photo shoot
Let the models try on images of characters from your favorite movie or animation. Such a photo shoot requires serious preparation, a selection of costumes, and makeup. But the result is worth it!
Ethnography
Another costly preparation, but an interesting idea for a photo shoot. Pinch your eyes, point to a map, and have your photo shoot in national costumes and with the attributes of your chosen country. Touching a foreign culture is an interesting experience that can grow into a real hobby.
Confusion
The effect of surprise is given by photos in which props are used as if not for their intended purpose. An umbrella indoors, an aquarium with fish on a park bench, a business suit in the woods — the potential of this idea is impossible to predict.
Preparation for the photo shoot will depend on your idea. If a visit to a non-standard place is planned, be sure to inspect it in advance to assess the risks and imagine a possible shooting scenario. For some scenes, props, costumes, and makeup are especially important — take care of them in advance.