A Beginner's Guide to Buying High-Quality IBC Totes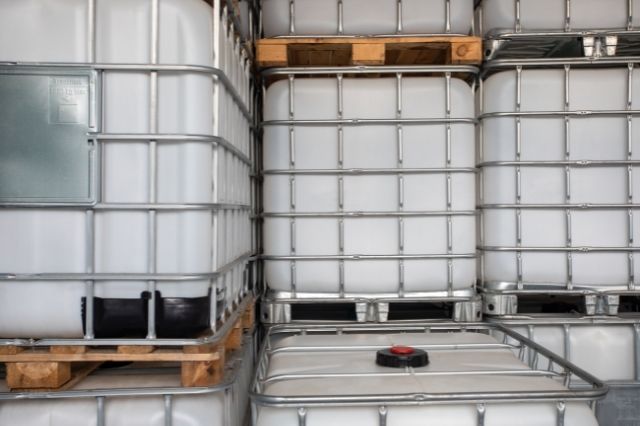 Introduced back in 1992, IBC, or Intermediate Bulk Containers, are indispensable to the manufacturing, shipping, and logistics industries. They can carry huge loads of cargo efficiently and be stacked one on top of another.
You can find diverse types of IBC totes for sale, but buying the correct one for your specific needs is paramount. Else, you run the risk of unforeseen mishaps during transportation, resulting in the loss of precious consignment.
The following information can help first-time buyers make the right choice for their company's needs:
What they are
The multi-billion-dollar IBC industry is ever-increasing since millions of companies worldwide need this sturdy equipment to transport flammable and corrosive materials.
Typically, these massive vessels can contain approximately three thousand gallons, making them an incredible tool for various industries that need to transport precious cargo in bulk every day. They can carry anything from liquids and solids to pastes without hassles. Also, these boxes are designed to resist extreme bounces, bad road conditions, and other potential transport hazards.
Some IBCs incorporate an additional protective layer between the merchandise and the external wall of the container. This protects sensitive contents (such as milk and other edibles) from getting ruined or spoiled during the transport process.
What to consider when buying one
Beginners should keep certain fundamental basics in mind when shopping for their first transport vessel. The following is an excellent place to start:
Types: The types of IBC you need will primarily depend on the purpose you need it for. For example, flexible or foldable carriers are preferable for those who wish to save space in their warehouse while enjoying high-quality containers. Similarly, you can consider other options, such as stainless steel, rigid plastic, wood, and composite IBCs.
Proportions: Size matters a lot when picking a container as it will determine how efficiently it can transport your merchandise. Generally, these product dimensions range from 110 to 550-gallon capacities, enabling users to choose as per their requirements.
Attachments: It is critical to purchase the proper extension for your IBC to help empty and fill the container quickly. These usually include hose tails, BSP threads, and male or female cams.
Maintenance: If you are buying reusable vessels, know that these should be cleaned after each use to ensure no dust, debris, and other contaminants anywhere. Otherwise, it will spoil food and other edible shipments in no time.
Where to buy
You cannot just pick one of the IBC totes for sale at a regular store without checking the retailer's credibility and product specifications. Such oversight may cause you to end up with a defective product that cannot deliver any of your products.
Therefore, consider buying from a trusted online supplier with a formidable reputation and experience in the industry. Browse their website for client testimonials, product lists and specifications, location, contact information, and other key details.
Ideally, you should buy from a vendor that supplies both 330-gallon and 275-gallon resin IBCs with a reinforced steel frame to easily store and haul all kinds of liquids. Furthermore, reputable stores also sell stack racks, dock boards, pallet racks, wire baskets, pedestal fans, yard ramps, and rolling ladders. They also typically sell used equipment in great shape, helping you buy a myriad of containers and tools at a fraction of the actual cost.