A Brochure's Impact in the Real Estate Industry [+Brochure Templates]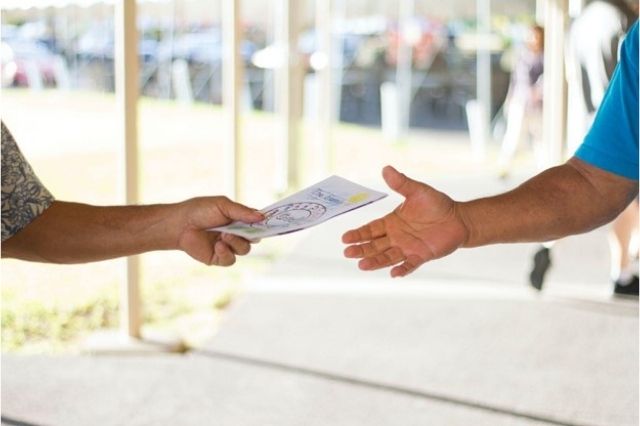 The real estate industry is one of the most booming industries in the business world because of its vibrant and competitive market. Given its competitive nature, an equally competitive marketing strategy is only suitable.
A brochure is a powerful tool you can use to increase your market reach in a real estate business. Although many corporations label brochures as old-fashioned and ineffective in the modern world, many companies still acknowledge their importance. A combination of a well-design brochure template and smashing content will give you the assurance of a solid and impressive marketing strategy.
Important Role of a Brochure
Despite the ongoing development of digital marketing and social media advertising, brochures still prove their significance as they are widely used in real estate advertising. Here are some of the central roles that brochures take on.
Gives Off First Impression about Your Company/Startup
For both startup and established businesses, a brochure design can be used to share product or service benefits with your potential customers and clients. When you hand them out in the open, you are leaving an imprint in their minds as well.
What a perfect way to introduce your business to the public, right? Create a well-designed brochure that's easy on the eyes and engaging to the mind to boost brand awareness and engagement.
Increases Market Reach
In the age of technology, marketing your properties online works really well. But that does not erase the fact that brochures can aid in widening company visibility. You may choose to distribute them by handing them out at events and meetings or leaving them on your potential clients' doorsteps. This way, you inform them of your company's existence and give them a tangible promotional medium that they can either pass on to others or keep for future reference.
Although brochures are mainly printouts, you can always share them through your company's official website and social media platforms. This will help increase your market reach since the majority of people nowadays are on social media.
Cost-effective marketing tool
Because every penny counts, it is ideal and practical for companies to look for cost-effective marketing approaches. If the budget is a bit too tight for your startup, you can never go wrong with investing in a well-designed brochure; the same goes for thriving businesses. There is no need to worry about expensive promotions because you can simply create your own brochure for free. Big thanks to these online editing platforms offering editable templates that are entirely at your disposal.
A brochure proves its versatility by being a practical means of promoting real estate companies — very convenient and helpful.
Brochure Templates
Venngage is an editing platform that I find very useful when it comes to my graphic design needs. The pre-made templates are easily customizable and help boost creativity when I run out of inspiration. Here's a little preview of the various free brochure templates that you can choose from, specifically for real estate.
Dark Residential Real Estate Tri Fold Brochure Template
You can make a distinguished real estate brochure through this template. All you have to do is input the perfect photos for a more personalized approach.
Yellow Commercial Bi Fold Brochure Template
Don't forget to add important contact details for your potential clients to reach. Then, incorporate that information in a well-designed brochure template like this one.
Light Real Estate Tri Fold Brochure Template
This template shows a perfect balance between texts and images, creating wonders for your marketing plans. Plus, this design's color palette screams nothing but sophistication and elegance. Find more elegant designs and vivid color palettes on Venngage.
Diamond Real Estate Bi Fold Brochure Template
They say diamonds are a girl's best friend, but they seem like a designer's best pal in this layout. It allows you to showcase numerous photos without overwhelming the overall design. Play with different shapes and sizes with this template and more!
Create Your Own Brochure Now!
You can always promote your business through various digital platforms present in this day and age. But if you want a traditional and effective way to execute your marketing strategy, go for brochures. Don't hesitate to go beyond in designing your brochure because this will help sell what your company offers. In addition, it can help you forge connections with potential clients and even future business partners.
Creating a brochure does not need to be complicated or done by a professional graphic designer since web-based design solutions, like Venngage, allow just about anyone to create their own brochures. So, maximize your audience reach in the real estate industry with one!
As reinforced in this article, brochures play a timeless and vital role in promoting any business regardless of the industry it belongs to. Just remember to make your brochure examples an instant stand out by choosing the best template in the bunch and incorporating your business branding as you go along to ensure effectiveness.