Different Types of Casinos: The Pros and Cons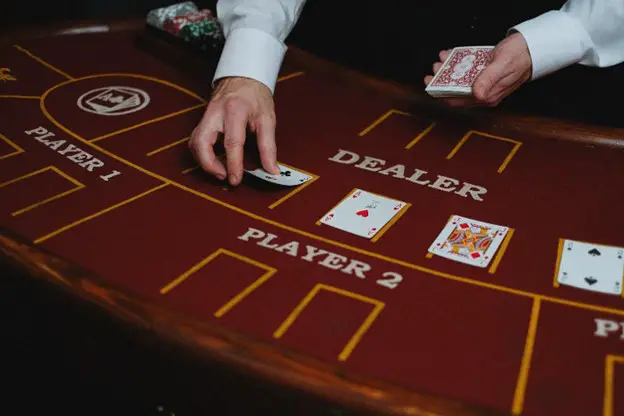 For a long time, going to a casino entailed booking a flight or taking a drive to the nearest establishment that you could find. But, nowadays, the rules have changed, and you no longer have to leave the comfort of your own home to play your favorite poker, blackjack, and slot games. With the emergence of online casinos, people can access these games through their mobile phones, tablets, or personal computers. However, this doesn't mean that you have to give up on land-based casinos. Different types of casinos come with their own pros and cons, so you can feel free to read through our list and decide whether to open up your laptop or start getting ready for a trip to your nearest casino.
Land-based casinos
Everything started with land-based casinos, and they were popular long before online casinos entered the scene. Usually, a trip to a land-based casino entails a lot more than just gambling the night away. It's a thrilling adventure that consists of listening to pleasant music in playing rooms with dimmed lights, all the while sipping your favorite cocktail. The talks one can hear in these rooms are usually related to business and finance management, but they can also transcend to other topics. But before you hop on a plane to Las Vegas or Atlantic City, you should first take a look at our list which consists of the advantages and the drawbacks of this casino type.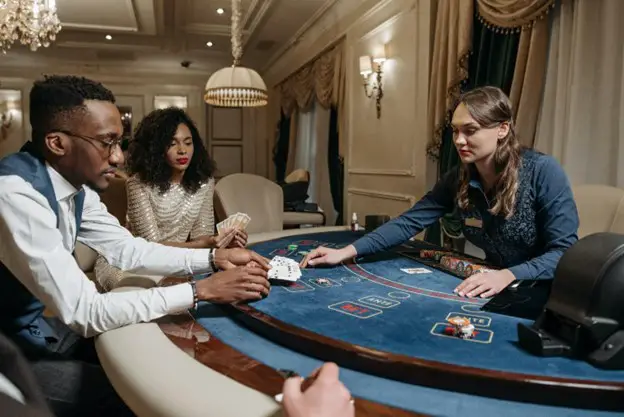 The pros
You'll get to meet new people. Whether you've gone to a land-based casino by yourself or have taken your entourage with you, a trip to this establishment can have you surrounded by new acquaintances in no time. Almost everyone you meet will be open to socializing, as the majority of people are there to have some fun, and potentially win some money in the process.
You are going to have a blast. The way that land-based casinos are built promises that you are definitely going to have an enjoyable experience. From the waiters who will make sure that your glass is never empty to the flashy interior, you are going to have a night that you aren't likely to forget anytime soon.
You can spend the night. Most land-based casinos offer more than just thrilling games – they also give you a chance to wine and dine, and even spend the night in this establishment. If your partner is into it, you can even turn a trip to this type of casino into your perfect weekend getaway.
The cons
You can lose a lot of money. Never underestimate how easy it is to be swept by a casino's lavish atmosphere. It could have you carried away, and you could end up betting a lot more money than initially planned.
You might not be a fan of the commute. This really depends on where you are located and whether you have a casino in your proximity. Those who live and work in Las Vegas will not have to bother with a long commute. But those living in a small Canadian town will definitely not be fans of the long commute that they could be facing.
You can get stuck at a bad table. Truth be told, the people you are going to meet in land-based casinos are usually going to be entertaining and pleasant, at the very least. But we can't fail but mention the possibility of getting stuck at a bad table, surrounded by people who are going to complain and bore you to death.
Online casinos
During the last decade or so, online casinos have become a huge hit. With their emergence, people no longer had to inconvenience themselves to go out and search for the best land-based casinos – they could simply open up their laptops and join the enchanting world of online gambling.
The pros
You get to access many bonuses and promotions. Almost every online casino will offer special bonuses and promotions for their players. The bonuses will vary, which is why you will have to research different websites to find the best deal for yourself.
You can enjoy quick payouts and versatile payment methods. Online casinos will allow you to deposit and withdraw money by using credit cards, e-wallets, eChecks – you name it. By finding a reliable instant withdrawal casino, you'll be able to spend any amount of money that you win right away.
You can play on your own schedule. The beauty of online casinos is in having the opportunity to join a quick game whenever you have an opening in your schedule. Of course, you can indulge in casino games all night long if that's what you feel like doing. The point is that there are no limits.
The cons
You could run into a fraudulent casino. We have to begin by saying that this is going to be very rare, but there have been cases where people have been tricked by fraudulent sites. As long as you read the Terms & Conditions page and do a bit of research, you will successfully avoid a mistake of this sort.
You could become addicted to gambling. This isn't to say that you couldn't develop a gambling addiction at a land-based casino, but the fact is that online casinos are too convenient. The ability to access gambling websites at any given time could kick-start a gambling problem.
You could get into some legal problems. Gambling is strictly prohibited in many countries, so accessing an online gambling site could have you facing legal difficulties. Acquire some knowledge about your country's stance on gambling and you'll get to stay on the right side of the law.
Which of the two different types of casinos will you choose?
Both land-based and online casinos have their fair share of pros and cons, and the final decision is solely up to you. If you can't decide which of the two different types of casinos to go for, you could give them both a try. That should clear up any doubts about which option works better for you.