Top Things to Keep in Mind When Planning a Weekend Getaway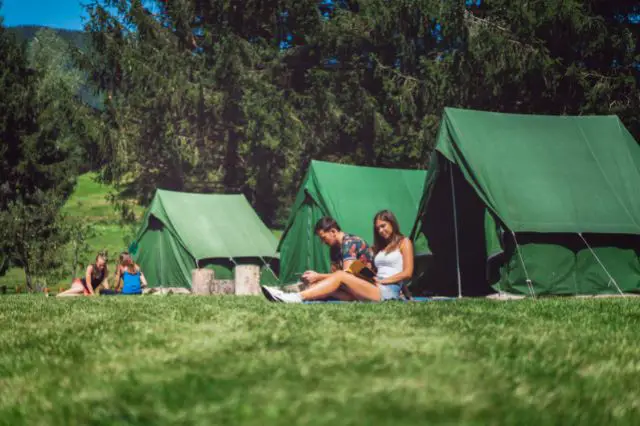 In 2021, Americans spent $751 billion on domestic leisure travel, which means local getaways and interstate travel was more popular. While it's easy to plan a vacation when you have time off work, things get complicated when planning a weekend trip. 
While it might seem like all the fun things to do in one place are jam-packed from Friday through Sunday, there are some things that you should keep in mind if you want your getaway to be as successful as possible. This article will discuss some of those tips and tricks so that your next weekend getaway will be one for the books.
Plan for The Weather
Most Americans plan a trip one to three months in advance and for a good reason. It's better to plan for the worst and hope for the best. Make sure you have appropriate clothing and supplies in case of bad weather. If you are hiking or camping, ensure packing rain gear, sunblock, bug spray, food, and water so that you can still enjoy yourself even if it rains or gets cold outside. Always check the weather tomorrow, along with the weekly forecast a day before you travel.
If there is bad weather or conditions where you are traveling (such as heavy snow), check with local authorities before setting out on your trip. Because they may need to cancel certain activities like hiking or skiing depending on what type of terrain they're covering during their activities. Also, remember that winter storms can be dangerous, so ensure someone knows where/when exactly where they will be traveling.
Choose a Destination with Both Day and Night Time Activities
Choosing a destination that offers daytime and nighttime activities can make your entire getaway more enjoyable. Choose a location that has something for everyone in your group, including children and senior citizens. If you're traveling with young kids, it's vital to find activities that are best suited for them, and their interests may not align with yours.
It's also important to consider what kind of activities are available during different seasons. Some destinations offer better weather during certain times of the year, which affects what people can do there at any given time. For example, in winter, skiing is one of the most popular pastimes. However, many ski resorts don't allow sledding because it's too dangerous on icy slopes. The same goes for beach vacations, you can't go swimming or snorkeling in cold waters.
Scope Out the Best Eatery
It's good to know where the best eatery is before your arrival. You don't want to waste time trying to find it once you get there. Check out Yelp and other local websites for recommendations, or ask the hotel staff what their favorite place is. Also, consider if any special events are going on in town. If so, make sure you plan so that you don't miss out on seeing them.
If staying at a hotel with a kitchenette (or full kitchen), cooking your dinner will save both money and time. If not, try making reservations at places serving food from regional cuisines or ethnic foods. This way, you can experience something new instead of getting stuck eating subpar fare at chain restaurants that offer bland food options no matter where in America they exist.
Carry Extra Luggage for Shopping
If you're planning a weekend getaway, it's important to have a good idea of what kind of shopping you plan on doing. Of course, if you're headed to an ultra-trendy hotspot like New York City or Los Angeles, it may be difficult to resist temptation and leave the city without making some purchases. In this case, consider carrying extra luggage for your shopping haul. A backpack is perfect for keeping everything together in one place.
If you prefer not to carry around a large backpack all day long, bring along a foldable shopping bag that can easily fit into your purse or pocket when not in use. You will want enough room in your purse or pocket so that once filled with items from stores and boutiques along the way, there is still room left over for valuables such as wallets, phones, and keys. Otherwise, these could become lost among all those other items.
Book Accommodation in Advance
The average daily rate of hotels in the US was $120 in 2021, and that's why booking in advance is a good idea. If you're looking for a last-minute getaway, it may be too late to book accommodation. The best deals on hotels and other accommodations are often offered when booking several months in advance. If you don't want to plan that far ahead, try searching for deals on hotel websites or travel apps like Groupon or Travelzoo just before your trip.
Book the best room available at the time of booking. Hotels often offer different room types at various prices depending on when you make your reservation. If you're looking for something specific (like a mountain view), book as early as possible to lock in this kind of upgrade (and save money). Don't worry if there aren't any rooms available yet, many hotels will send out an email notification when they open new reservations again after they've filled their current ones up, just check back regularly.
Conclusion
There are many things to keep in mind when planning a weekend getaway. Whether you're going on a short trip or staying for an extended period, there are always things that must be done before leaving town. It is important to know how long the trip will last so that you can plan accordingly with your budget and other arrangements.
Take the time to plan out what you want from this trip and make sure it fits your needs. There are many different options available when it comes to traveling from one place or another, so do some research before deciding which route is best suited for your needs. Also, remember that everyone has different tastes but if there is ever an opportunity where someone else wants something specific, then go with them because who knows when they will ask again?