Engagement Jewelry Trends for This Wedding Season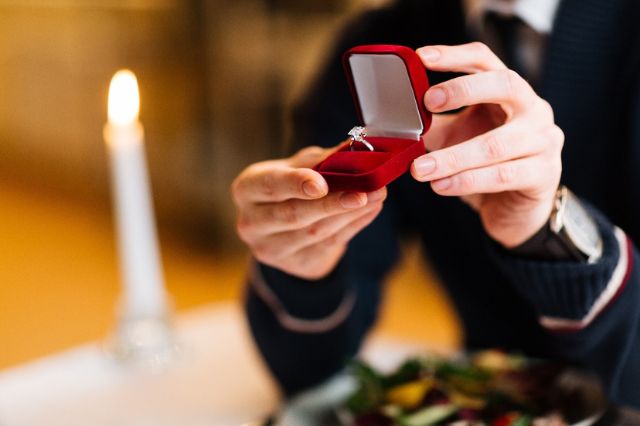 The wedding season is upon us and that means it's time to start thinking about engagement rings. The engagement ring is a classic symbol of love and commitment, but the design trends for this wedding season are pushing the envelope. Engagement rings are the perfect representation of your love and commitment. They can be made from many different materials, but you should always consider the gemstone of your choice.
Gemstones are always a popular choice for engagement rings and this year is no different. If you're looking for a unique ring, consider opting for a colored gemstone instead of a diamond. You can find a wide variety of stunning and unique gemstone rings at stores like GemPundit which offer natural stones set in precious metals for any occasion.
Among the gemstones, Sapphires, rubies, and emeralds are all popular choices. But you can choose a stone that matches your fiancé's birthstone or simply pick a color you love. Birthstones are a popular choice for couples who want to add a personal touch to their engagement ring.
Here are some amazing trends to follow when buying an engagement ring this wedding season.
Halo Settings
A halo setting features a central diamond or gemstone surrounded by smaller diamonds or gemstones. It can create an illusion of a larger stone and add more sparkle to the ring. Other popular settings include solitaire, three-stone, and vintage-inspired settings.
Rose Gold
Gold has always been the most popular metal for Engagement Rings, with many couples choosing yellow gold or rose gold to create an elegant look that stands out from other metals on their finger.
Rose gold has been gaining in popularity over the past few years and it shows no signs of slowing down. This blush-hued metal is a beautiful choice for an engagement ring. It's also a great alternative for those who don't like the look of traditional yellow gold or white gold.
Vintage-Inspired Rings
If you're looking for something unique, consider opting for a vintage-inspired ring. They offer one-of-a-kind style and design. Plus, they come with a history all their own. These rings typically feature intricate designs and detailed workmanship. For example, you might find a ring with filigree work or engraving. Popular styles like Art Deco and Edwardian rings are also making a comeback.
Unique Shapes
Couples are also opting for unique shapes when shopping for an engagement ring. If you want a ring that's truly one-of-a-kind, consider a non-traditional shape. Oval, pear, and marquise-shaped diamonds are all popular choices. You can also find rings with unique gemstone shapes like trillion or heart-shaped stones.
Mixed Metals
Mixed metals are also a popular choice for engagement rings. If you want a ring that's unique and stylish, consider opting for a mixed metal design. For example, you might choose a white gold band with a rose gold setting. Or, you could go for a yellow gold band with a platinum setting. Mixed metal engagement rings are a great way to add some visual interest to your ring.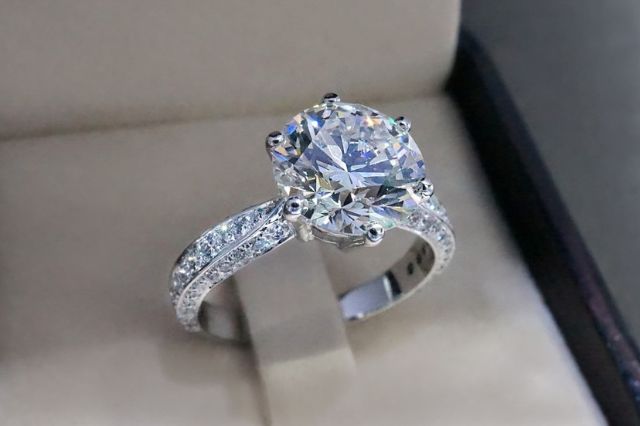 Solitaire Rings
Solitaire rings are the perfect choice for a bride-to-be who wants to add a little sparkle to their wedding day. These rings are classic and timeless. Typically, a solitaire ring is made up of just one stone—one single stone that is set in the center of the ring. The band can be gold or platinum and the ring can be plain or it can feature intricate designs that are made by engraving the stone with different patterns.
The Dainty Trend
This year, less is more when it comes to engagement rings. If you're looking for an engagement ring that is both trendy and timeless, consider a dainty ring. These rings are typically quite small and delicate, featuring a single diamond or gemstone set in a simple metal band. While they are small, they pack a lot of sparkles and can be very elegant.
If you're looking to embrace this trend, consider a ring with a thin band and a single solitaire diamond. Or, go for a more unique look with a colored gemstone center stone.
The Statement Trend
If you prefer something a little more eye-catching, consider an engagement ring with a larger center stone or an elaborate setting. It's all about making a statement with your engagement ring. So go bold and choose something that truly reflects your personality.
Some couples are even choosing engagement rings that reflect their love of nature. Rings with floral designs, nature-inspired settings, and organic materials are all popular choices.
Another popular trend is couples choosing engagement rings with unique settings. If you want a ring that truly stands out, consider opting for an unusual setting. For example, a ring with an interesting geometric shape or an art deco-inspired design.
Personalized Designs
More and more couples are opting for engagement rings that are truly one-of-a-kind. Personalized rings with custom designs, unique gemstones, and special meaning are becoming increasingly popular. If you want an engagement ring that is truly unique, consider opting for a personalized design.
You may opt for engagement rings that have been passed down through your family. If you have a family heirloom ring, consider having it reset or redesigned to suit your personal style.
If you're looking for inspiration, there are plenty of options out there! For example, if you're getting married in the fall, consider choosing garnets or amethysts as the center stone because they coordinate beautifully with fall colors.
These are just a few of the most popular engagement ring trends for this wedding season. When shopping for an engagement ring, it's important to choose a style that you love and that will be flattering to your fiancée. Keep these trends in mind as you shop and you're sure to find the perfect ring for your special day.