How to Get a Green Business Certification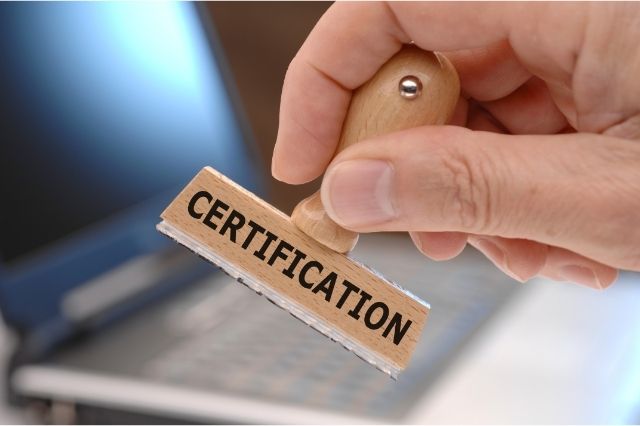 Across the world, people are stepping up and taking the lead when it comes to social change. This has included many business owners, all of whom have decided to use their businesses to make the world a better place to live. If you want to do so as well, obtaining a green business certification for your small business is a great first step. To learn more about what a green business certification is, how it can be obtained, and much more, here's what you need to know.
What is a Green Business Certification?
When you obtain a green business certification, this indicates your business has an independent validation that your company is meeting certain benchmarks that allow you to comply with voluntary environmental or energy-efficiency standards. Examples of this may include you owning a retail business that specifically sells products made of organic or recycled materials, or perhaps owning a restaurant that uses local ingredients from nearby farmers and also uses biodegradable supplies.
Benefits of Green Business Certification
According to GetSmarter, "Women make more sustainable lifestyle choices." Should you be a business owner looking to meet women's empowerment sustainable goals and know that research from the University of Edinburgh shows "women drive 70-80% of all consumer purchasing decisions," it won't take long for you to realize your business will reap numerous benefits from gaining green business certification.
To begin with, it will help you attract customers who share your passion for social change, since you can include your green business certification in your marketing messages. Along with this, you can show your business is not just talking the talk about environmental and social change, but actually walking the walk in terms of selling certain products, supporting various causes important to your customers, and much more.
Requirements for Green Business Certification
Because there is no one specific set of requirements for green business certification, you will need to decide on an organization with whom you wish to pursue certification. During the certification process, your company's compliance with various standards will be documented, and you'll need to pay either a membership or organization fee to the certifying body.
The two most common green business certification programs are Green America and Green Business Certification, Inc., both of which are very reputable. Green America offers certification in 40 industries, has a 10-question application that requires about 30 minutes to complete, and has membership fees ranging from $130-$2,500. As for GBCI, its focus is primarily on building design and engineering. For some of its certifications, site audits are required. To become GBCI-certified, you will need to complete a 75-question online exam that takes 90 minutes. Certification fees start as low as $350, but can increase to thousands of dollars if you are seeking LEED or TRUE Zero Waste certification.
Conclusion
Though it will take some time and money to gain green business certification, it will be worth it to know you are not only helping your business grow its brand and profits, but also you are helping your community and the world become better.