How to Get an Interesting Design for Your Garden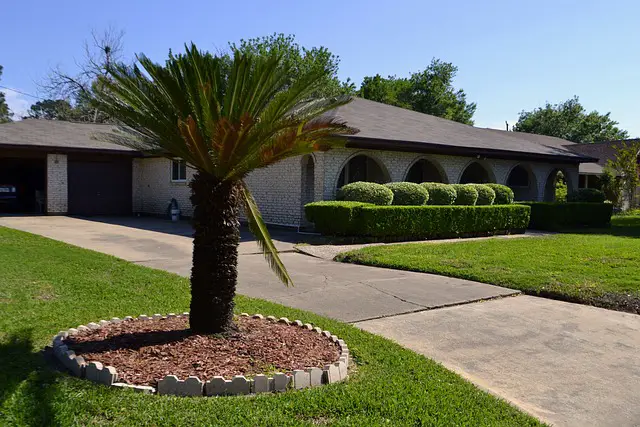 There's something about gardens that makes people happy. Maybe it's the peace or the beauty of plants and flowers in bloom. Or maybe it's the satisfaction of growing your food. No matter the reason, more and more people are taking up gardening these days. And why not? Gardening is a great way to exercise, enjoy nature, and relax in your spare time. It can also be a fun hobby that leads to discoveries and exciting challenges.
If you're thinking about starting a garden, or if you already have one but want to make it more interesting, here are some tips on creating an eye-catching garden design that will add beauty and interest to your home landscape.
1. Decide on Your Theme
One of the first steps in creating an interesting garden is deciding on a theme. This will help you focus your design efforts and ensure that everything in your garden works together to create a unified look.
There are many different ways to choose a theme for your garden. For a corner garden, for example, choose a theme based on the colors and plants that are most prominent in your corner. You can also get corner garden ideas based on color schemes, like blues, greens, yellows, and pinks. Or you could choose a theme inspired by your favorite hobbies or interests, like gardening, cooking, or travel. Regardless of your approach, it's important to keep your decisions in mind as you plan and design your garden.
2. Choose an Interesting Layout
Choosing the proper layout is one of the most important factors in creating an interesting garden design. A good layout will make your garden look well-planned and professionally designed, even if you did it yourself.
There are many different layouts to choose from, so you can find one that suits your needs and personality. Some popular layouts include:
The traditional grid pattern: This classic layout works well for small and large gardens. It's easy to lay out and can be adapted to any garden style.
The informal sweep: This is a more free-form layout that gives you lots of flexibility in shape and size. It's perfect for gardens with curves and irregular shapes.
The cottage garden: This traditional English design is perfect for smaller spaces. It features winding paths, flower beds, and herb gardens, all arranged in a charmingly random way.
The Zen garden: This is the layout for you if you want a minimalist, zen-inspired garden A Zen garden is typically composed of gravel, or sand raked into intricate patterns, with a few carefully placed plants or rocks for interest.
The modernist landscape: This layout is a great choice for those who prefer a sleek, modern look. It typically features large expanses of grass or paving with smaller areas of plants and flowers for interest.
3. Think about the Lighting
One of the most important things to consider when planning your garden is the lighting. You need to consider what kind of light will be best for the plants you want to grow and where in your garden you want that light to come from.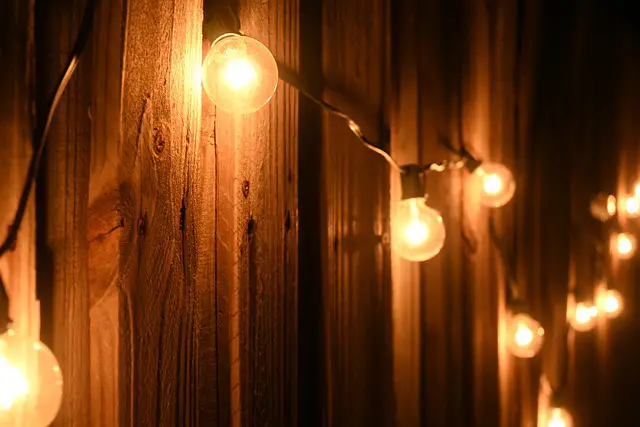 There are three main types of lighting: natural, artificial, and mixed. Natural light comes from the sun, artificial light comes from lamps or other sources, and mixed light combines natural and artificial light. Each type has its benefits and drawbacks.
If you're planning a garden that will be used at night, such as an outdoor entertaining area or patio, then it's important to consider artificial lighting. This can come from various sources, including floodlights, string lights, lanterns, and candles. Think about where you want your light to come from in the garden, and plan the layout of your plants and features accordingly.
4. Add Accessories and Accents
Once you have your landscape design in place, adding accessories and accents is key to creating an attractive garden. Small details like outdoor sculptures, urns, fountains, or other decorations make your garden stand out and give it a unique look and feel.
If you're looking for inspiration, there are many places to find garden accessories and accents. You can shop at local garden centers or home improvement stores or check out websites like Pinterest and Instagram for ideas. Remember to consider the style of your landscape design when choosing accessories, and always choose items that complement each other well.
5. Add Some Color
Once your garden is set up, the best way to make it stand out is to add some color. There are a variety of plants and flowers that will work well for different styles of gardens. If you're looking for an impactful pop of color, consider using red or orange flowers or colorful plants like fuchsia or bougainvillea. To create a softer look, try using pastel shades of blue and purple or plants with delicate flowers, like daisies or petunias.
When choosing your plants and flowers, think about what will thrive in the climate and conditions of your garden and what will look the best and give your garden a personal touch. With careful planning and consideration, you can create an amazing garden that will surely envy everyone who sees it.
6. Pay Attention to Your Materials
In choosing the right plants and flowers for your garden, it's also important to consider the materials you use. Many options are available for things like paving, fencing, and other features. For example, if you want a modern look, smooth concrete or stone paving can be an excellent choice. If you want a more traditional look, on the other hand, brick or stone paving can be a great option.
When choosing materials for your garden, it's crucial to consider how they will fit in with the style of your landscape design and what kind of impact you want them to have. By taking some time to consider your options and plan, you can create a beautiful, interesting garden that you will be proud of.
Creating an interesting garden is all about planning and attention to detail. The key is to start with a strong landscape design that sets the tone for your garden and then use accessories, accents, and other features to give it character and make it stand out. Whether you're looking for bright colors or subtle shades, plenty of options can help you create an amazing garden that you will love.