Increasing Your Chances of Landing That Dream Job in Tennessee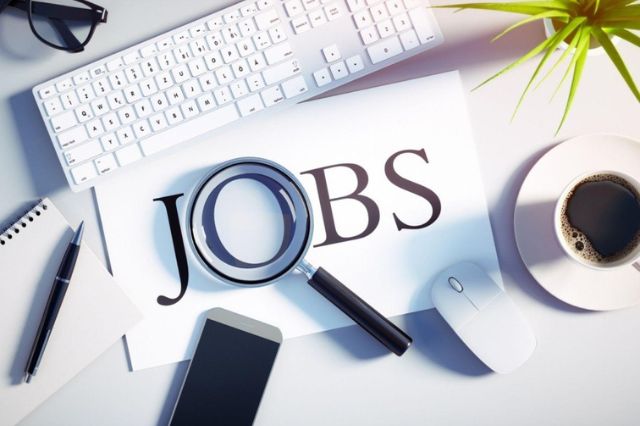 When you are seeking a career, finding that dream job can be stressful. Perhaps you have had a vision of what your future would be since you were a kid, and you finally get to realize that dream after years of study and interest in that subject. However, there are plenty of challenges that stand in your way of being hired for the position you have always dreamed about.
One of the biggest obstacles is competition from others in the workforce. Almost every career path you could pursue has other candidates interested in the same positions that you are. This is true whether you are a recent graduate seeking entry-level jobs or a 20-year veteran of the industry seeking an executive position.
If you are hoping to land that perfect job in the state of Tennessee, then you need to set yourself up for success. Here are some ideas to help you do just that.
Evaluate Your Strengths and Weaknesses
Knowing yourself is one of the keys to applying for the right jobs. Your personality, strengths, and weaknesses will dictate what types of roles you could qualify for and thrive in. A lack of self-awareness may cause you to waste time on positions that you have little hope of landing. Self-reflection is a key step in the process of switching careers, but it is also important when you are just starting your professional journey. You could take some personality or skill assessments to see what your strengths are from an objective collection of data. Then, use your discoveries to guide your job search to find positions that will take advantage of your strengths and improve your weaknesses.
Research the Job Market in Your Field of Interest
Research should be ingrained in your job search process. Not only should you be researching the specific jobs that are available and what their requirements are, but you should look into the state of the market as well. Is this a growing field that is likely to attract a ton of new professionals? Is the industry lacking in upward mobility? Will a career in this sector provide opportunities for new paths in the future or will it limit your potential? The state of the job market in your field of interest should be understood so you can evaluate the long-term prospects, the average salaries, and the job security of each career you are interested in.
Pursue Relevant Licenses/Certifications
Educating yourself is a skill that most employers want to see. If candidates are actively learning about the industry or adding skills to their repertoire, this makes them far more appealing candidates. Healthcare professionals should consider investing in basic life support training or CPR courses. Contractors that will require a license can focus on Tennessee contractors license exam prep which will give them a better chance of obtaining their license quickly. Those who enjoy content writing can take courses online about keyword research and storytelling strategies. The more you learn about your field, the more appealing you will be as a job candidate.
Don't Be Afraid to Say No
Sometimes, the temptation of a decent job offer can be too great to ignore. The job market is competitive, and you may think passing up an offer is a horrible idea. In some cases, it may be. But if you have some time to refine your search and you have desirable strengths, then it could pay to be patient. Do not be afraid of turning down a job offer if it does not feel right. Perhaps the compensation does not meet your needs or you are concerned about reviews from former employees. Saying no to this opportunity might mean saying yes to a better one in the future. If you have the capacity to be patient, then make sure you wait for that perfect opportunity instead of saying yes to the wrong position.
Research Application Tips
While many jobs will be acquired through professional networking, applying is still an important part of getting hired. This means that your chance to make an impression on the hiring manager is a quick one. If your application and resume blend in with the rest, then it will be easy for this individual to forget about you.
This is why you should research how to be a better job applicant. Refine your resume and edit it so that it is relevant to the specific position you want. Avoid cookie-cutter answers on the application. Follow up with the contact within a week or two of sending in your application to demonstrate your interest. Strong applicants will stand out and are far more likely to receive a call or email requesting an interview.
Ideally, Your Career is Your Passion
Perhaps the most important aspect of finding your dream job in Tennessee is knowing what you are passionate about. The above steps can all help you secure the right job, but if you do not have a passion for it, then it could be a short-lived accomplishment. Think about what motivates you most and see if there is a way to leverage that objective with the right career path.