Is Doggie Daycare Right for You?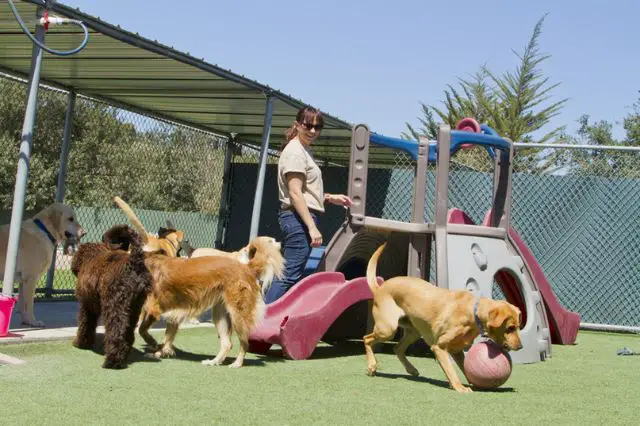 You've tried leaving your dog at home all day with a stash of long-lasting dog treats, but that's not enough to keep them entertained and exercised while you're gone. For some dogs, doggie daycare is the perfect solution — but for others, it can actually make their behavioral issues worse. Here's what you need to know in order to decide if doggie daycare is right for your dog:
What doggie daycare options are available?
There are many different forms of doggie daycare available. The most common is offered by a facility that boards dogs overnight, but also offers the option to drop your dog off for a half day or full day. These large facilities usually take care of dozens of dogs at once and your dog will be put in a large group of other canines to play with as they wish. You can sometimes also find smaller facilities that only take care of a few dogs at a time, but these are less common and come with a higher price tag.
You may be able to find an independent doggie daycare that runs out of someone's home. These facilities usually take care of a smaller number of dogs since they are limited by the size of the business owner's home. However, the quality of these independent operations can vary greatly since they are not usually accredited or licensed in any formal way, so you will want to inspect them closely before leaving your dog at one for the day.
There are also alternatives to doggie daycare, such as having a dog walking service that comes to your house to take your dog out in the middle of the day. Another option that is becoming more popular is dog "field trip" groups, which take a small group of dogs out for a hike, to the dog park, or on another excursion to shake up the usual dog walking routine.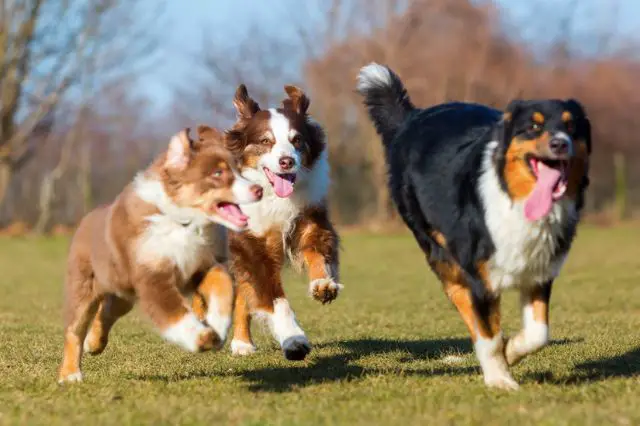 Will my dog do well at doggie daycare?
Not all dogs have the temperament to do well in traditional doggie daycare. Dogs who do well in daycare are usually medium to high-energy breeds who are highly social and play well with other dogs. They are not easily overstimulated and will often get bored if left to their own devices with a pile of bully sticks, which is why daycare is such a great solution for them. They must also have a high tolerance for rude behavior from other dogs while still being able to politely stand up for themselves if another dog tries to bully them without unnecessarily picking fights.
Calm dogs who don't have a high need for exercise or socialization tend to be overstimulated by doggie daycare and often prefer lounging in the calmer environment at home instead. Dogs who are extremely hyper and get easily overexcited are also not a great fit for daycare, since the busy environment will hype them up even further. This is also true for dogs who are very nervous and anxious. Calm, low-key environments are better for them as well.
For some dogs, doggie daycare will cause more problems than it solves, which is why it's very important to understand your dog's temperament and closely observe their behavior at the dog park and in other social situations. If you think that doggie daycare will be stressful for your dog instead of fun, then consider exploring some of the other alternative options in the previous section, such as a dog walking service. Doggie daycare is not a one-size-fits-all solution, even though some people treat it like it is.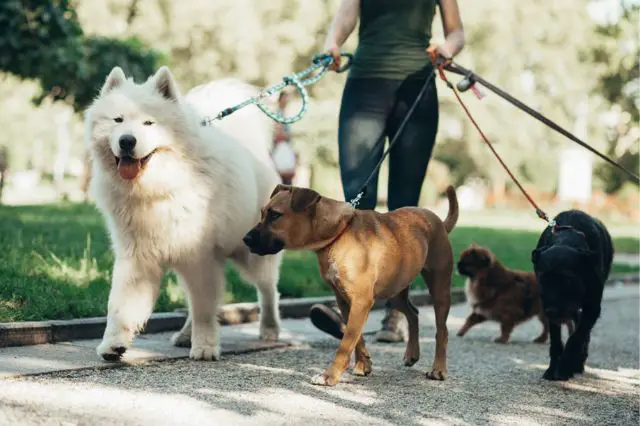 How do I find the right daycare?
It's important to do your homework before settling on a doggie daycare for your dog. A badly run facility will result in a bad experience for both you and your dog, and it can even cause long-lasting behavioral problems for your pup. Ask trusted friends for recommendations and check out online reviews as well to help you begin building a list of potential facilities.
Once you have a short list, set aside some time to tour the facilities to see them for yourself. You'll want to ask how many dogs they care for each day on average, what the ratio of dogs to daycare workers is, and what their emergency protocols are if a dog gets injured on site, such as performing dog CPR. Check out the facility to see what the indoor and outdoor play setups are like and confirm that they offer climate control (heating and cooling) to help keep the dogs comfortable during adverse weather. The facility should also be clean and the staff should immediately clean up any messes — including pee, poop, and vomit — to prevent contamination and disease.
You should pay close attention to the interactions between other dogs as well as between dogs and daycare employees to see how they handle conflict. In any large group of dogs, it's inevitable that some of the dogs will fight some of the time, so the daycare staff needs to be skilled in watching dogs' body language and knowing when to interfere before roughhousing turns into an all-out fight. Also, watch to make sure that staff isn't accidentally encouraging undesirable behaviors, such as giving them a natural dog treat after they bark.
Some facilities offer one-on-one training for an additional fee, so if that's of interest to you, definitely inquire about that as well. Make sure that your budget will accommodate it, since doggie daycare costs add up fast. Some doggie daycares are so popular they actually have waiting lists, so if you find one that you like, go ahead and put yourself on the list right away.
Have you taken your dog to doggie daycare before, or are you trying to find a great facility near you right now? What are your pro tips for finding the perfect doggie daycare? Let us know in the comments below!