Online Dating – Still Unconventional or Acceptable?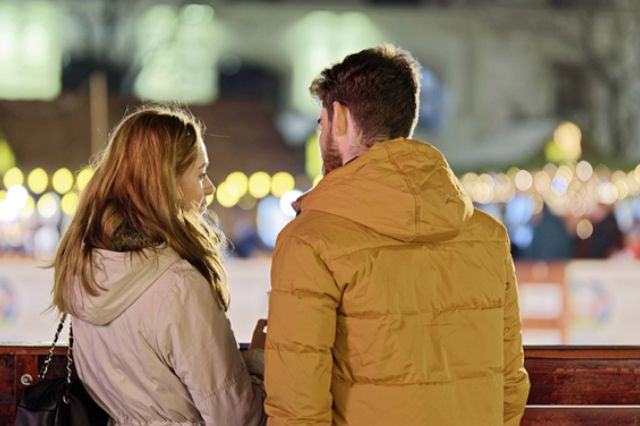 Everything is taboo until you accept it as normal. This should be the underlying factor behind everything society teaches us to be wrong. This reasoning might help many come out of the closet for example and do it earlier. While this presumptuousness is subjective, it makes sense that one shouldn't need validation from anyone to do what one wishes.
Concerning online dating, there was always a stigma behind those who surfed the web for companionship. Many were called out for being desperate. Not surprisingly, in many cultures, some women were called for interventions. The concept behind these meetings was to find out what went wrong, and where. It seemed nonsensical that a beautiful blonde hair woman could not secure love in the real world.
Taboo vs. Hullabaloo
It is a combination of taboo and hullabaloo between those dating online, and those who don't see it as fit. One side finds the insistence on staying traditional to be taboo, and even old school. Many traditionalists don't understand why the entire hullabaloo when you can simply find love at church. Both parties might be right. Incidentally, many old-school gents and ladies have made it online too. Here's what is changing mindsets.
1. Lifestyles
Most people joining the online dating trend find their way there for instant gratification. This desire stems from our natural body desires to fulfill that need and head back to our lives. Traditionally, we would spend time getting to know people before jumping into bed with them. Here are a few things that have changed.
Dating websites sometimes post HIV statuses and the like. This is done to help give people peace of mind while deciding on intercourse. Additionally, better sites scrutinize profiles to remove riff-raff. When it is all said and done a member simply sends a message to a potential match. And it is a hookup.
Most people have become too busy with work, family, and other personal endeavors to go fishing. Fishing for small fish everywhere gets tiresome. We are discussing hunting for people. We would rather sit in our pajamas and wait for love to hit our desktops, which is what online dating brings to the table.
Older folks are taking to online dating too for the efficiency it offers. Mature folks have no desire to sit around tables playing Bingo and hoping to catch someone's eye.
2. Social Media
Social media has to be the best thing to come out of the internet, next to online shopping. The benefits of social media far exceed anything social in the past century. With platforms like Facebook and Instagram, many have found long-term love and loads of lustful adventures. The greatest strength of social media is mutual friends. The larger the number of mutual friends the more likely you are to secure a new love. It is these factors that make online dating more popular than it's ever been.
Shortcomings
Unfortunately, it is not all rosy for folks dating online, and there have been several instances of disappointment. This disappointment surpasses financial strain, and emotional damage and can ruin lives. However, many traditionalists understand the lifestyle changes and challenges that have led many here.
Bottom Line
There is no clear definition of whether online dating remains taboo or not, but one thing is for sure. Many who previously stigmatized online daters have either joined the trend or support it somewhat. The rest are neither hot nor cold on the matter meaning they couldn't care less. It rests on the online date to determine if it is worth it to subscribe online, or if offline dating is still sexier.