Precision in Print: Choosing the Perfect Printer for AutoCAD Drawings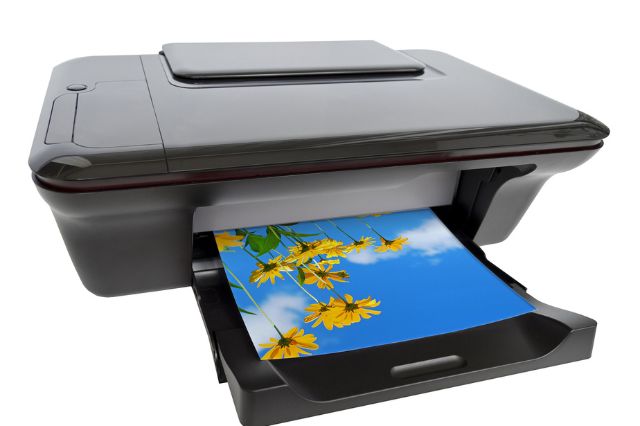 In the world of architecture, engineering, and design, precise and accurate printouts are essential for conveying intricate AutoCAD drawings. Whether you're working on blueprints, technical diagrams, or detailed plans, having the right printer can make a difference in the final output.
With a plethora of options available, selecting the perfect printer can be a daunting task. This article aims to guide you through the process, highlighting eight relevant points to consider when choosing a printer for autocad drawings.
Print Resolution: One of the foremost factors to consider is print resolution. AutoCAD drawings often comprise intricate details and fine lines, demanding high-resolution printouts. Look for a printer with a minimum resolution of 1200 dots per inch (dpi). This ensures crisp lines, sharp text, and accurate representation of your drawings.
Extensive Format Capability: AutoCAD drawings often span large sheets of paper or require printing on specialised media such as architectural paper or glossy sheets. Opt for a printer with an extensive format capability, accommodating paper sizes of at least 24 inches. This allows you to print full-scale drawings without compromising on quality or detail.
Furthermore, consider the printer's ability to handle different paper weights and thicknesses, ensuring it can smoothly process heavier or specialised media required for AutoCAD drawings. Additionally, look for printers that offer advanced paper handling features like automatic paper cutting or stacking, simplifying the printing process and minimising the risk of paper jams or misalignments.
Colour Accuracy: Many AutoCAD drawings are monochrome, but certain projects may require accurate colour representation. When selecting a printer, consider models with precise colour matching and calibration. Look for technologies like Pantone colour matching or built-in colour calibration tools to ensure your printed drawings maintain their intended colours.
Ink Type: The type of ink the printer uses plays a significant role in the quality and durability of your printouts. AutoCAD drawings generally prefer pigment-based inks, as they offer excellent colour saturation, fade resistance, and longevity. Additionally, pigment-based inks have superior water and smudge resistance, ensuring your prints remain intact even in challenging conditions.
Connectivity Options: Efficient workflow integration is crucial when printing AutoCAD drawings. Look for printers offering versatile connectivity options, such as USB, Ethernet, or Wi-Fi. This allows you to easily connect and print from multiple devices, such as your computer, tablet, or smartphone, without complex setup or cable management. Furthermore, consider printers that support cloud printing services, enabling seamless access and printing of AutoCAD drawings from various cloud storage platforms.
Additionally, prioritise printers that offer mobile printing capabilities through dedicated apps or support for popular mobile printing protocols, allowing you to conveniently print directly from your mobile devices while maintaining the integrity of your AutoCAD drawings.
Print Speed: In a fast-paced work environment, print speed is vital. AutoCAD drawings can be complex and time-consuming to print, especially when dealing with large files or intricate designs. Prioritise printers that offer high-speed printing capabilities, minimising waiting time and increasing productivity.
Moreover, look for printers incorporating advanced print optimisation technologies, such as print spooling or multi-threading, which can further enhance the printing speed for AutoCAD drawings. Additionally, consider printers with a generous internal memory capacity, as it allows for faster processing and handling of large print files, reducing the overall print time for complex projects.
Media Handling: Consider the versatility of media handling options when choosing a printer for AutoCAD drawings. Look for roll paper support, adjustable paper trays, and manual feed slots. These options enable you to print on various media types, including plain paper, photo paper, or specialised drawing media, ensuring you can easily tackle any project.
Software Compatibility: AutoCAD drawings are typically created using specialised software.  Ensure the product you choose is compatible with the software you use, allowing for seamless integration and hassle-free printing. To ensure smooth printing workflows, look for support for popular file formats such as PDF, DWG, or DXF.
When considering printer compatibility with AutoCAD software, it is also essential to check for any additional software requirements or plugins that may enhance the printing experience. Additionally, verify if the printer manufacturer provides regular updates and technical support to ensure optimal performance with your chosen software.
Conclusion
Selecting the perfect printer for autocaddrawings is a crucial decision that can impact your printing process's quality, accuracy, and efficiency. You can choose by knowing factors such as print resolution, extensive format capability, colour accuracy, ink type, connectivity options, print speed, media handling, and software compatibility.
Investing in a printer that meets your specific requirements will enable you to produce professional-quality prints, accurately representing your AutoCAD drawings and enhancing your overall productivity. So, choose wisely and unlock the potential of precision in print for your architectural, engineering, and design projects.