5 Reasons Why You Should Start a Career in Business Management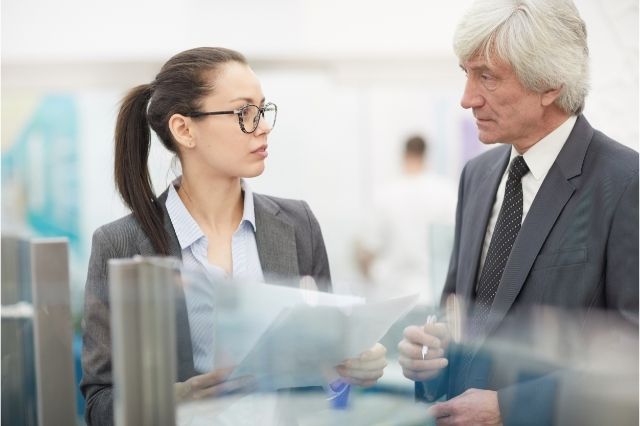 Before knowing why you should pursue a career in business management, you must know what it means. Business management is nothing but a study that focuses on organizing, planning, and analyzing business activities required to aid in the betterment of a company or organization.
No matter how big or small a business is, every company requires its own business management team. Studying this field increases the chances of your being hired greatly, and offers a lot of other advantages.
The number of business management graduates has been growing steadily at a rate of 2.51% in the US, from 11.2M in 2018 to 11.5M in 2019. Read on to know why you should definitely start a career in business management.
1. Learning about Management
Until a few years ago, business management to most people meant managing finances and accounts. While that is also very important, it is necessary to remember that other forms of management are also vital.
Managing staff, working as a team, and moving towards the betterment of the company is what business management is all about. With the right kind of skills, you can develop interpersonal skills and communications efficiently.
Poor communication and team management techniques will cause the company to suffer. But if you are well-versed in business management, all this will be much easier for you. This way, you can work with people towards a common goal.
2. Employability
Students who are business management graduates are highly sought-after by employers from top firms and companies. Whether you complete your degree in a university or through online courses, having this degree can be very beneficial in the future.
As you keep progressing, you shall be able to shape your career the way you like. You can even choose among various specializations like human resources, finance, project management, or supply chain management.
Students who have earned a business management degree get very good jobs in sectors like consultancy, marketing and advertising, and retail.
3. Networking Opportunities
Another reason why business management is an ideal career is that it opens you up to the world of networking opportunities. You can meet like-minded professionals and professors. This will open up your avenues for a partnership that will benefit both parties.
Further, if you've a good idea of business management subjects, it can help you to communicate better with a professional.
Moreover, the peers with whom you studied business management can also help you out in times of need. You all will have the same kind of experiences and can share stories or lessons with each other.
4. You Can Be Your Own Boss
One of the biggest perks of having a career here is that you can be your own boss. You won't have to work at a boring 9-to-5 job under someone else. You can easily open up a small business of your own. All you'll need is a fair idea of how businesses run, and what to do in order to flourish your company.
Through the proper implementation of your entrepreneurial skills, you can launch products, attract customers, and increase sales. Many universities like the University of Kingston offer special extracurricular activities to help budding entrepreneurs.
5. Management Blends Both Science and Art
Many of us believe that science and art are two dimensions that cannot be mixed with each other, but management makes it possible.
Management is the science of understanding how to run a business or company profitably. But it is a soft science or more of an art. This is because business management deals with people and human understanding, not machines or laboratory equipment.
Business management allows you to get creative and lets you make judgments based on your soft skills. So management is rightly called an art-based science or scientific art.
Over to You…
In conclusion, starting a career in business management will be ideal for you if you want to work with people and become an efficient, hardworking leader. Business management is a multi-disciplinary field that encompasses various subjects like sociology, mathematics, law, and anthropology among others.
A good amount of knowledge in this subject will definitely make you stand out in the crowd. You can make policies for a company, recruit people, work in the finances, or even become the CEO.
Even starting a business of your own is possible here. As long as you are interested in business management, there is almost nothing that can stop you!