Teaching English Abroad: A Journey of Self-Discovery and Growth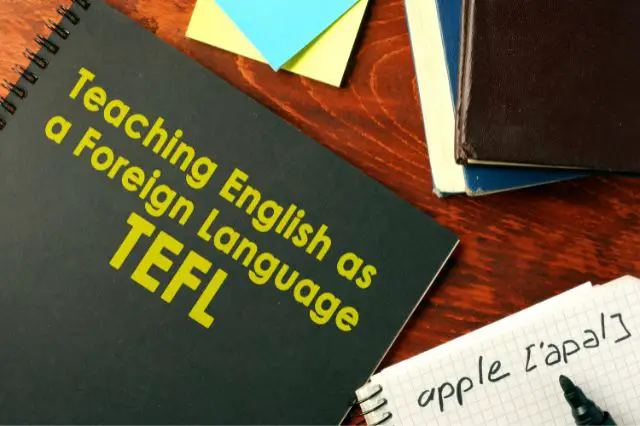 Life is full of opportunities for learning and growth, for individuals or countries as a whole. The key thing is to be able to understand when and how those chances might arise, and be ready to take them on as and when they come up.
There's never been a better time for people to explore opportunities on a global scale. This is partly because travel restrictions are being eased, but also due to the fact that many worldwide citizens are in need of English language education to enrich their lives.
This is where the option of becoming a TEFL (Teaching English as a Foreign Language) comes into play. Read on to find out more on how to start life as a TEFL teacher, as well as some useful hints and tips on how this vocation can enable self-discovery and growth in wonderful and unique ways.
TEFL as a subject
To many, TEFL is a term that might seem new or unknown. It is simply the ability to teach English as a foreign language to students, who need it for their study, work, or recreational goals.
In a typical TEFL class, there may be a focus on grammar aspects, such as the passive voice. Alternatively, there could be a review of specific vocabulary items, such as parts of the body, or ways to describe the weather.
By contrast, the lesson may veer towards a specific skill in English language learning, such as preparing for a speaking test, or learning how to write an academic essay. For some, on the other hand, a gentle chat to brush up on colloquial language could be what is needed, so it is clear that every TEFL lesson will be unique and distinct in its own way.
Getting started as a TEFL teacher
The first thing to do to ensure a successful transition into the domain of TEFL is to obtain a reliable TEFL certification, which The TEFL Org has all the information on. They go into detail about aspects such as course length, cost, as well as whether it is better to study in person or online.
Additionally, these programs are the best way to refresh knowledge on the fundamentals of English, from how and when to use phrasal verbs, all the way through to getting control of those pesky prepositions. On top of that, the courses are led by a trained team of TEFL experts, ready and willing to answer any and all questions that might come their way.
Furthermore, the program is an optimal way to meet other new TEFL teachers, sharing thoughts and feelings on the process, as well as exchanging new knowledge and insights gained along the way. These fellow students may even become friends long after the course is finished, allowing the process of self-discovery and growth to continue for months and years ahead.
Finally, these TEFL certifications are a must for many new teachers wishing to work abroad, as a whole host of countries do actually require a form of proof of formal training in the field as part of their visa application process. Therefore, the most logical thing to do is to get started as soon as possible, and find a genuine TEFL course that ticks all those boxes. 
Good topics to teach TEFL students
With the world in the midst of recovering from a global pandemic, some topics are still a little raw for some learners to talk about. Other no-go topics for most students may include politics, religion, war, or other controversial such subjects.
Having said that, that does still leave a huge amount of scope for a new TEFL teacher. Some themes, such as colors, are universal, and can actually lead to some fascinating discussions.
For instance, the Russian language actually has two distinct words for light blue and dark blue, while some other countries change the gender of the color depending on if it refers to a "masculine" or "feminine" object. Also, other languages place the color adjective after the noun it refers to, so instead of saying "a green table", these cultures would say "a table green".
Growing as a TEFL teacher
The journey of a TEFL teacher is one of continuous and gradual growth and self-discovery. This can come in the form of getting through a tough day in the classroom, handling a potential conflict between students, or even learning when to be strong and not always agree with others completely.
One reason for this is that a teacher is held accountable for their own actions, and standing alone at the front of a classroom requires bravery and courage. For example, some students may have a particular opinion about the best football team in a country, like Rangers in Scotland, but the teacher could hold the viewpoint that Celtic are superior.
This kind of friendly repartee, when handled with sensitivity and good grace, can actually lead to healthy classroom debates on the pros and cons of specific issues, rather than trying to force everyone to get on the same page about topics that lend themselves to people having their own perspectives, such as sport. 
Self-discovery as a TEFL teacher
Self-discovery can come in a number of ways, from choosing whether to teach TEFL online or in-person, through to opting for a specific age group to work with. These aspects can change throughout a career, and this can be as a result of self-discovery of one's own strengths and weaknesses.
For example, a TEFL teacher could begin with a kindergarten group, because they love the energy and enthusiasm of young learners, yet find out a couple of years later that their style of teaching is actually more suited to slightly older students. Conversely, a TEFL teacher might commence with in-person instruction, and then realize that they indeed prefer to teach students remotely, taking advantage of the benefits of modern technology as they do so. This journey of self-discovery in the life of a TEFL teacher is just one example of how individuals in the education field can continuously explore innovative ways for improving their teaching practice and enhancing their students' learning experiences at home. If you're looking for innovative ways to improve your kids' education at home, there are various approaches you can consider.