5 Tips for Finding the Best Online Accounting Courses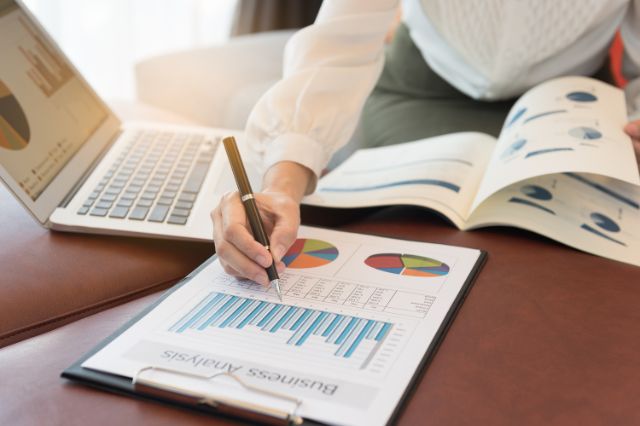 In the current digital era, there is a rising need for qualified workers across various industries, including accounting. Online courses have become popular for those seeking to advance their skills or launch a new career.
Finding the top online accounting courses can be difficult, given the abundance of possibilities accessible. This article will review five crucial suggestions for identifying and enrolling in the best online accounting courses to match your needs and professional objectives.
Navigating Online Accounting Courses
Accounting courses online are more than just video modules and assignments. They are gateways to new worlds of knowledge, ready to untangle the hardships of financial statements, taxation complexities, and auditing processes.

Online accounting courses allow learners to acquire essential financial skills for personal enrichment or professional advancement. Navigating these courses requires careful consideration and planning to ensure a fulfilling and productive learning journey. Here are some tips on how you can find the right course you need:
1. Accreditation and Credibility
It's important to confirm that the course provider is accredited and recognized by significant educational institutions before enrolling in any online accounting course. The course gains credibility and is guaranteed to adhere to high standards thanks to accreditation.
Look for programs offered by reputable colleges, universities, or trade associations. To determine the legitimacy of the course, look into the reputation, student feedback, and alums success stories.
2. Choosing Your Curriculum
The preparation of choosing accounting courses online plays a significant role in determining their quality. Fundamental accounting concepts, financial reporting, taxation, auditing, and other pertinent subjects should all be covered in a thorough curriculum.
Review the module descriptions and the course syllabus to ensure the content relates to your learning goals. A well-designed curriculum should offer a healthy balance of theoretical knowledge and real-world applications.
3. Instructor's Expertise
The quality of education you receive greatly depends on the instructors' qualifications who will teach the online accounting course. Find courses taught by instructors with a solid accounting background, relevant credentials, and professional experience.
Also, the learning experience is improved by the practical knowledge and examples provided by instructors who have experience in the accounting field.
4. Learning Experience
Online courses can be helpful because they let you choose when to study. But not all online accounting courses use the same teaching methodology. You can learn at your own pace with some self-paced courses, while live sessions and deadlines might be required for other courses.
Consider your learning preferences and time commitments when selecting a course format. A self-paced course might be better if you're already employed or have other responsibilities, whereas structured courses with deadlines might provide a more guided experience.
5. Support and Resources
There is no need to feel isolated when learning online. The top online accounting programs have extensive resources and support for their students. A few of these might be access to additional study materials, Q&A sessions, peer interactions, and discussion forums.
Strong student support makes clearing up questions, interacting with other students, and learning more about the course material easier. Courses with lots of opportunities for interaction and help should be given priority.
Crafting a Future with Online Accounting
Remember that every option you make as you search for the ideal online accounting course can open up new vistas of knowledge as you embark on your digital journey. The course you select can open doors to professional advancement and financial expertise rather than just being a collection of lessons.
Let your curiosity lead you, and may the course you decide to take lead to a prosperous future in the accounting industry.