3 Basic Tips to Improve Your Logistics Management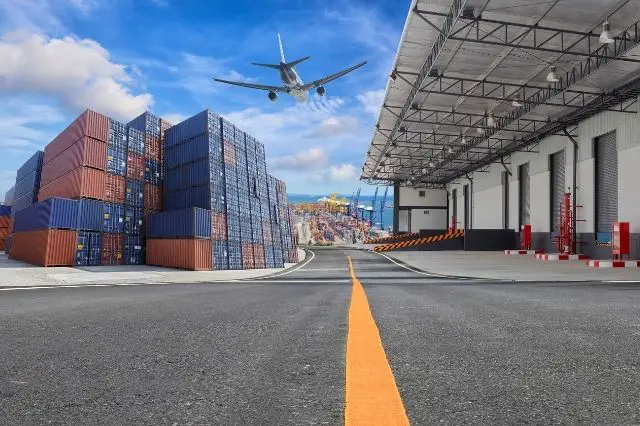 If you are a manufacturing leader, you must be constantly concerned about how to improve your relations with customers or how to give them the best experience from your store.
One particular way to do that efficiently is logistics management. It is one of the most promising careers nowadays and is increasingly in demand.
30% of supply chain management leaders feel the need to deliver to their customers faster for better customer fulfillment and experience. If you yourself are a part of a logistics business, here are three tips to improve your management.
1. Strengthen relations among employees
No matter which company you run, a transparent and efficient relation between two employees is necessary. The character of a business is evident in the behavior of its employees. This can positively or negatively impact the entire company. Manufacturing managers should talk to their employees and learn their viewpoints.
Give importance to little moments: Small things can make your employees appreciate you greatly. Instead of staying instead your office all day, walk around a little and ask a few employees about their day or how their work is going.
Listen: Don't just assume, listen. Try to hear what your employees are saying and take notes carefully. Their insights are very important for your company's growth.
Be transparent: While taking any decisions, be as transparent as possible. It is likely that a subordinate might give a suggestion that won't be implemented. Be polite and respectfully tell them that. Tell them why their idea is not feasible and try to come up with a solution. This will increase the faith your workers have towards you.
When you talk to your employees with genuine understanding, they shall talk to each other too, creating a healthy work environment. Instill these values in them to see a drastic improvement in your entire office.
2. Maintain a proper inventory
Inventories can make or break a logistics business. Manufacturing leaders should always have a well-maintained inventory to manage their operations smoothly. Some important things to ask yourself are:
Who is maintaining the inventory? Are they efficient enough?
Is quality control a priority? If yes, then how do I implement that?
Can the current system support future growth or development?
When you prioritize your inventory, you make sure there is no unnecessary wastage of resources. An inventory maintained in an orderly fashion also makes it much easier to find and use items. If you can show your customers how neatly you maintain inventory, your customers will lean towards your company more and increase its profitability.
3. See your competitors
You can find inspiration anywhere – especially from your competitors. Observe them well, see what they do to make their companies a success. Learn from their mistakes. All this will help you to judge your own company from a better perspective and give room for improvement. A few things logistics managers can look out for are:
New methods of logistics management
Efficient staff training programs
By learning the different practices adopted by other logistics companies, you can see how the market is developing and stay up to date all the time.
If you need a freight management software to keep track of your logistics effortlessly, check out Cario. This Australian brand specializes in the tracking and management of your logistics. You can easily automate your freight decisions and see your order fulfillment, with additional features like multi-carrier dispatch and shipping.
You can also compare various multiple freight carriers, see your growth through accurate data, and create key alerts. Getting started on Cario is also very easy. Just contact them to set up your account, tell them your own rates, and start sending your packages via Cario!
Over to you…
Irrespective of the nature of your business, there are some key things to consider while improving or expanding it. These were three useful tips to improve your logistics management so that your entire business can develop in a short time with the right kind of manpower and dedication.
Furthermore, with Cario as your partner, you will never have to worry about things like lost shipments or delays in delivering packages.
Logistics transportation can cost a pretty huge amount in Australia, and you will certainly need a company to guide you through it. When you choose Cario, you choose a company that keeps faith and sincerity above all.